Prijzen en tijdsduur
5 uur
Themafeest
Onbeperkt drinken
Hapjes (3 rondes)
DJ & Muziek
Feest thema naar keuze
---
---
Boek direct
6 uur
Themafeest XL
Onbeperkt drinken
Hapjes (3 rondes)
DJ & Muziek
Feest thema naar keuze
Walking Dinner
---
---
Boek direct
6 uur
Themafeest Deluxe
Onbeperkt drinken
Inclusief onbeperkt cocktails
Luxe hapjes (5 rondes)
DJ & Muziek
Entertainment naar keuze (2 soorten)
Walking Dinner
---
---
Boek direct
---
Kerst Entertainment
Met al je collega's naar winterwonderland? Het kan met het kerst themafeest! We toveren een zaal om met sneeuw en natuurlijk veel verlichting. De hele zaal zal rondom versierd worden met kleurrijke lichtjes en versieringen. Als decoratie een kerstslee met rendieren en cadeautjes. Er gaat niets boven het gevoel van kerst. De gezelligheid, knusheid en de mensen om je heen maken de sfeer op dit feest. Met een grote kerstboom die mooi versierd is geef je het feest net dat beetje extra sfeer. De muziek is geregeld, met DJ die verkleed is als kerstman. De beste kerst hits worden voor je gasten gedraaid. Het feest kan heel huiselijk en knus aangekleed worden of maak er een groot winterwonderland van met allerlei sneeuwpoppen, het is allemaal mogelijk bij Fundustry Adventures.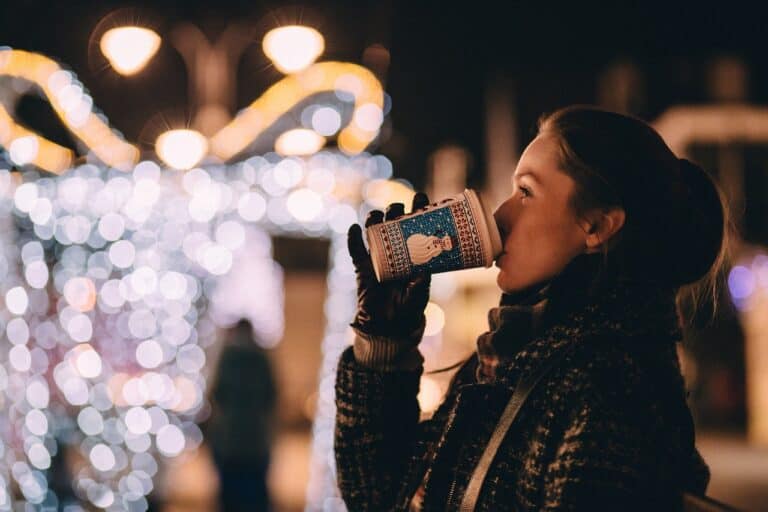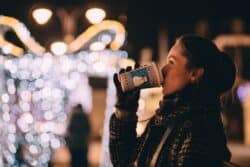 Hapjes en drankjes
De hapjes en drankjes zijn niet te vergeten op een kerstfeest. Maak het thema compleet met de leuke kersthapjes zoals kerstbrood, mini kischjes en chocolaatjes. Er kan ook een hapjestafel op het feest aanwezig zijn. Hier kunnen lekkere hapjes zoals mini stukjes kalkoen, een chocoladefondue en ragout staan. Ook kunnen er kleine bakjes soep uitgedeeld worden. Om niet te vergeten zal er een ronde warme chocomel met slagroom langs komen voor alle gasten. Om in de sfeer te blijven met de drankjes zal er glühwein aanwezig zijn. Daarnaast zullen de 'gewone' dranken zoals bier en wijn onbeperkt aanwezig zijn. Als er vraag is naar nog meer typische hapjes en drankjes kan dat altijd geregeld worden!
Kerst photobooth
Je kan er ook voor kiezen een kerstthema photobooth te plaatsen. De gasten op de foto laten gaan met hun gekke kersttruien aan. Laat de gasten jouw feest niet snel vergeten door de foto's mee naar huis te geven. Allerlei leuke attributen zullen beschikbaar zijn om mee op de foto te gaan zoals kerstmutsen, een Rudolph neus en een mistletoe. Of ga je liever met Rudolph zelf op de foto?
Kerst spellen
Leuke kerstspelletjes horen bij de tijd van het jaar. Omdat je op een feest niet echt rustig een bord spel kunt spelen zijn er leuke partygames. Poop the Potato waar je in 2 teams tegen elkaar de strijd aan gaat, of speel het grappige Pie Face spel. Dobbelen om te weten hoe vaak je aan de hendel moet draaien en vervolgens je collega met een gezicht vol slagroom zien!
---
Kerstfeest Thema Cadeau
Na dat de gasten hebben genoten van jouw kerstfeest is het leuk iets mee naar huis te geven. Denk hierbij aan een kerstkransje, een mini kerstman of rendier. We verpakken het voor je als kleine cadeautjes om in het thema te blijven. Uiteraard krijgen ze daarbij ook de foto's van de photobooth mee naar huis. Dit zorgt ervoor dat de gasten jouw feest niet snel zullen vergeten!
Bij Fundustry Adventures organiseren we het leukste kerst themafeest helemaal naar eigen wens. Neem de gasten mee naar winterwonderland of maak er een knus kerstfeest van. Er gaat niets boven de sfeer van kerstmis en dit is daarom het perfecte thema voor jouw feest. Laat het organiseren maar aan ons over en geniet van jouw eigen kerstfeest!
Op enkele locaties kan er in bepaalde seizoenen sprake zijn van een meerprijs.
---