Prijzen en tijdsduur
4 uur
Netwerkborrel
Aankleding, Rode loper en Champagne
Licht, Geluid en Microfoon
Muziek en Dansvloer
Hapjes (3 rondes)
---
---
Boek direct
5 uur
Netwerkborrel XL
Aankleding, Rode loper en Champagne
Licht, Geluid en Microfoon
Muziek en Dansvloer
Hapjes (3 rondes)
Keuze uit o.a. goochelaar, karikaturist of photobooth
---
---
Boek direct
6 uur
Netwerkborrel Deluxe
Aankleding, Rode loper en Champagne
Licht, Geluid en Microfoon
Muziek en Dansvloer
Hapjes (3 rondes)
Keuze uit o.a. goochelaar, karikaturist of photobooth
Keuze uit o.a. dansers, show, vuurspuwers, 3D herinnering
---
---
Boek direct
---
Netwerkborrel op locatie
De locatie wordt volledig naar wens omgebouwd. De locatie wordt mooi aangekleed en ingericht voor de netwerkborrel. Er kan eventueel zelfs een aparte zaal gecreëerd worden om presentaties en de netwerkborrel gescheiden te houden. De plek om te netwerken zal ingericht worden met genoeg sta tafels om iedereen met elkaar te laten praten. Dit ook om een drankje of hapje op te zetten. De gasten moeten natuurlijk hun drankje neer kunnen zetten om handen te schudden of een visitekaartje af te geven.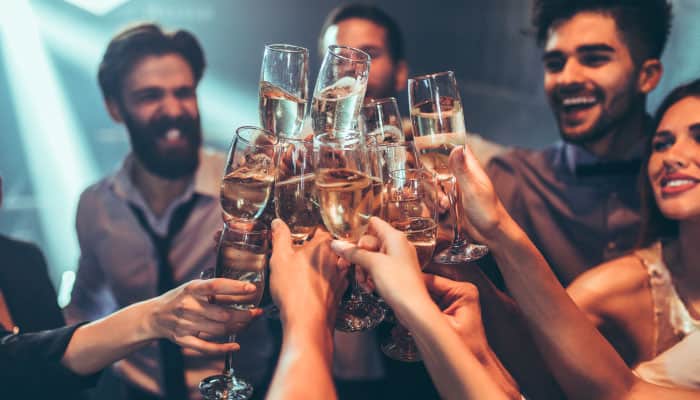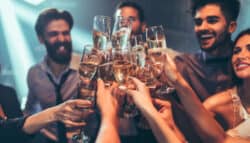 Entertainment
Een achtergrondmuziekje tijdens de netwerkborrel is altijd goed. Het is niet erg origineel om zomaar een Play list aan te zetten. Daarom zorgen we voor de muziek met een leuke DJ die de muziek verzocht. Dit creëert meer gezelligheid en maakt de sfeer optimaal.
Hapjes en drankjes
Bij een netwerkborrel horen lekkere hapjes en drankjes. Zo zal er een catering team aanwezig zijn die constant hapjes en drankjes gaan uitdelen. De gasten zullen zeker niet met lege handen komen te staan. Daarnaast zal er een heerlijk buffet zijn. de gasten zullen dit zeker waarderen aangezien een netwerkborrel vaak aan het einde van de middag is.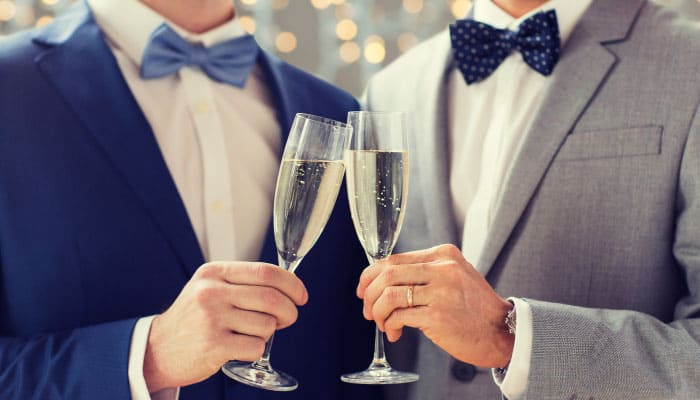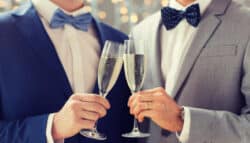 Wie is wie op de Netwerkborrel?
Iemand aanspreken kan vaak lastig zijn aangezien de meeste mensen in een kringetje naar elkaar toe zullen staan. Vandaar krijgt iedereen vooraf een naamkaartje met grote letters. Je kan ervoor kiezen om deze op de borst of eventueel op de rug te plakken om iemand makkelijker aan te kunnen spreken. Ook kan je ervoor kiezen met kleuren te werken. Dit is een leuk trucje om direct te kunnen zien in welke sector die persoon werkzaam is.
---
Netwerkborrel organiseren
Een gezellige, onvergetelijke netwerkborrel organiseer je bij Fundustry Adventures. Het volledige evenement wordt voor je geregeld. Zet je eigen bedrijf op de kaart en ga je contacten uitbreiden of onderhouden. Laat het organiseren maar aan ons over en succes op de netwerkborrel!
---