Powerkiten
Basis deal
Powerkiten om uit te proberen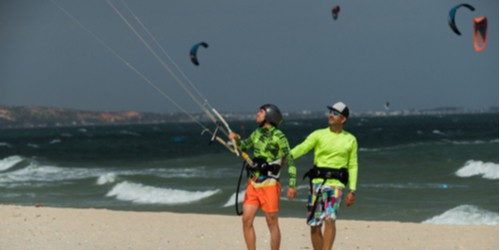 Deze deal bevat

✓

Professionele vliegers

✓

Gecertificeerde begeleiding

✓

Uniek uitje

✓

2 uur

✓

Heerlijk diner
Powerkiten dinnerdeal
Meest gekozen deal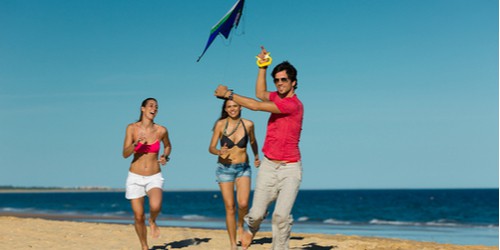 Deze deal bevat

✓

Professionele vliegers

✓

Gecertificeerde begeleiding

✓

Uniek uitje

✓

2 uur

✓

Heerlijk 3 gangen diner
Expeditie Robinson
Wil je liever iets anders?
Dit arrangement bevat

✓

4 uitdagende activiteiten

✓

Expeditie Robinson ervaring

✓

2,5 uur
---
Deze bedrijven zijn al fan!



---
Powerkiten
Avontuurlijk uitje!
Geweldig hoge sprongen maken of de vetste trucs leren in de lucht? Dat kan met het actieve avontuurlijke uitje powerkiten van Fundustry Events. Wil jij het snelste bewegen over het strand of lekker uitwaaien met je vlieger? Fundustry Events heeft voor ieder wat wils, kies uit ons gevarieerde keuze aan actieve uitjes. De spanning in combinatie met relaxen maakt het een onvergetelijke stranddag voor jong en oud. Liever vliegeren op techniek? Speel verschillende spelvormen om uw techniek op de proef te stellen. Voor gevorderde powerkiters hebben we aparte en meer uitdagende spelvormen klaar staan met een professionele instructeur die u uiteraard begeleid. Voor de waaghalzen sluiten we af met een sprong en trucjes.
Spanning en rust op het strand
Powerkiten is een leuk avontuurlijk uitje voor iedereen die actie op het strand zoekt. We beschikken over verschillende vliegers zodat iedereen plezier kan hebben op het strand. Voor degene die een race of trucjes willen doen is er altijd een enthousiaste instructeur die dit met je wilt gaan beoefenen. Het is de ideale afwisseling tussen strand, zee en actie. In de 2 uur leren wij iedereen powerkiten of vliegeren op het strand met als afsluiting het leren van een sprong voor de liefhebbers. Wie kan er het hoogste springen of wie is het snelst over de finish?
---
Teambuilding
Powerkiten is goed geschikt voor een vrijgezellenfeest, personeelsuitje of gewoon gezellig met je vrienden. Bouw aan je teambuilding tijdens de spellen of versla elkaar in de race, dit uitje zorgt voor gegarandeerd plezier. Deze activiteit is gezellig met elkaar en tegen elkaar. Je kan je met Powerkiten heerlijk vermaken of inspannen voor de winst. Wie weet de koning van het strand te worden? En wie de meester in de lucht? Speel nu tegen elkaar tijdens de Powerkite spellen en laat aan je vrienden of collega's zien wie de beste is.
---