World Whisky Day
1. Whisky is een drank met een geweldige geschiedenis
Volgens velen is whisky (of whiskey zoals de Ieren en Amerikanen het schrijven) de mooiste drank die er is. Over smaak valt niet te twisten, maar feit is wel dat whisky over een prachtige heritage beschikt. Wie er als eerste kwam met whisky (Schotland) of whiskey (Ierland) is niet geheel duidelijk. Zowel de Schotten als de Ieren claimen de drank uitgevonden te hebben. Hoe het ook zij: deze spirit werd lang, lang geleden al voor het eerst gemaakt. De eerste whiskey zoals wij die vandaag de dag kennen, werd in de 17de eeuw in Ierland gedistilleerd. De Schotten claimen echter nog eerder geweest te zijn. Tip: zoek de geschiedenis op van de whisky die je drinkt. Dit zorgt zeker voor een extra ervaring.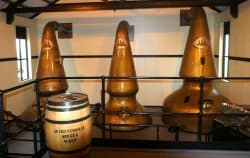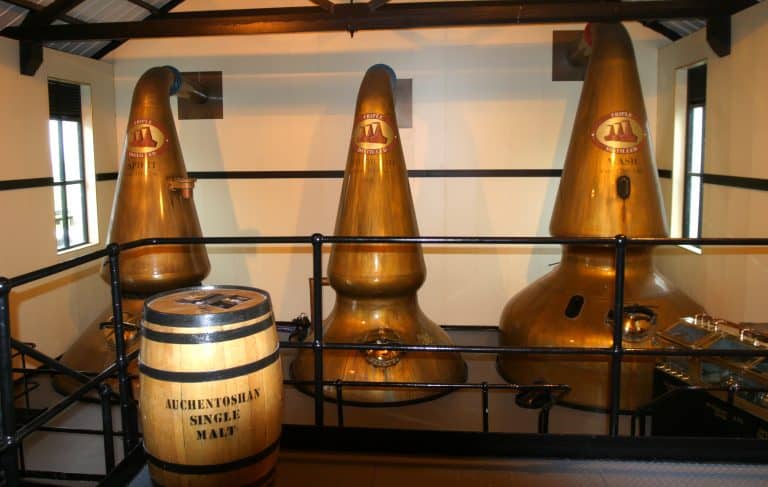 2. Over whisky valt veel te leren
Over de herkomst van whisky alleen al valt veel te leren; maar dat is nog maar het begin. Want weet jij waar de naam 'whisky' vandaan komt? Weet je wat de Schotten en Ieren zeggen als ze met elkaar proosten? En wat is eigenlijk het verschil tussen een blended whisky en een single malt whisky? Over whisky valt ontzettend veel te leren en dit is razend interessant. Op internet is eindeloos veel gratis informatie te vinden. Hoe meer je leert, hoe interessanter de drank wordt. Er valt een hele wereld te ontdekken.
De populairste whiskies die wij onderscheiden:
Blended whisky
Single malt whisky
Scotch (Schotse whisky)
Ierse whiskey
Amerikaanse whiskey
Bourbon
3. Proeven is lekker en leuk
Whisky is niet zomaar whisky: dat ervaar je wanneer je meerdere soorten gaat proeven. World Whisky Day is daarvoor natuurlijk een perfecte gelegenheid. Koop in plaats van een hele fles eens meerdere samples en proef bijvoorbeeld een Schotse single malt uit de Speyside, een Schotse single malt uit Islay, een Ierse pot still en een Amerikaanse bourbon naast elkaar. Dit staat niet alleen garant voor een heerlijke avond, maar je zult je ook verbazen over de diversiteit aan smaken en nuances.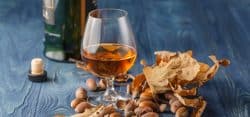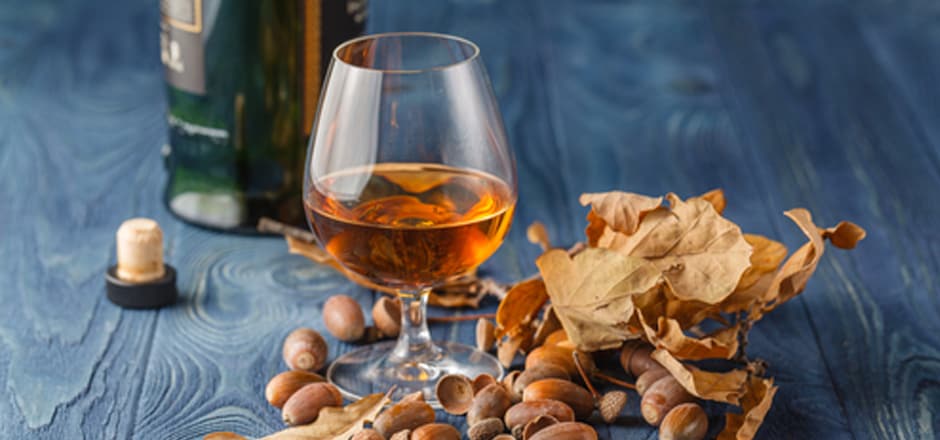 4. Whisky drinken is een sociale aangelegenheid
Je kunt natuurlijk in je eentje in je comfortabele stoel plaatsnemen en een mooie fles opentrekken, maar is het niet veel leuker om samen met vrienden een proeverij te houden? Schotel je vrienden op World Whisky Day eens een te gekke avond voor door een whisky tasting te houden. Wissel ervaringen uit, kijk een film, zet lekkere hapjes op tafel; wat je ook doet: het staat garant voor een puike avond. Je kunt zelf een whisky proeverij thuis doen, een whisky proeverij aan huis laten verzorgen door een professional of een whiskyproeverij op locatie volgen.
5. Whisky is uitermate geschikt voor een food pairing
Je hebt waarschijnlijk wel eens een wine & food pairing gedaan, of wellicht heb je bier aan je favoriete snacks gekoppeld. Whisky is ook een drank die zich bij uitstek leent voor een food pairing. Een zoete Ierse Whiskey als een Bushmills of Tullamore D.E.W. smaakt te gek in combinatie met chocola, terwijl een peated (geturfd, rokerig) Schotse single malt als een Talisker of Ardbeg heerlijk is in combinatie met bijvoorbeeld gerookte zalm. Zoek gerust eens naar recepten op internet en til je culinaire ervaring naar een nieuw niveau.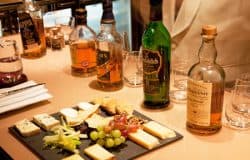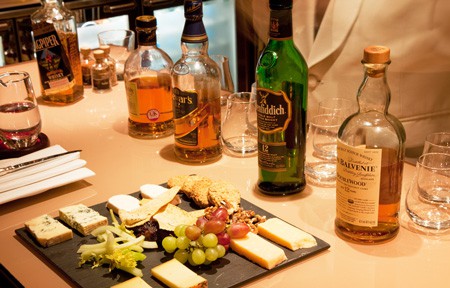 6. Cocktail time!
Het is 2018: ook whisky gaat met zijn tijd mee. Je hoeft whisky echt niet alleen maar puur te drinken. Enkele van 's werelds beste en populairste cocktails hebben whisky als basis. De old fashioned, penicillin, whisky sour, Rob Roy, Manhattan…. enkele voorbeelden van sublieme cocktails die Schotse whisky, Amerikaanse whiskey of bourbon als basis hebben. Extra leuk is om een whisky workshop te volgen waarin je zelf cocktails leert maken met whisky.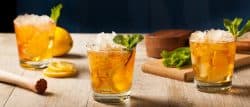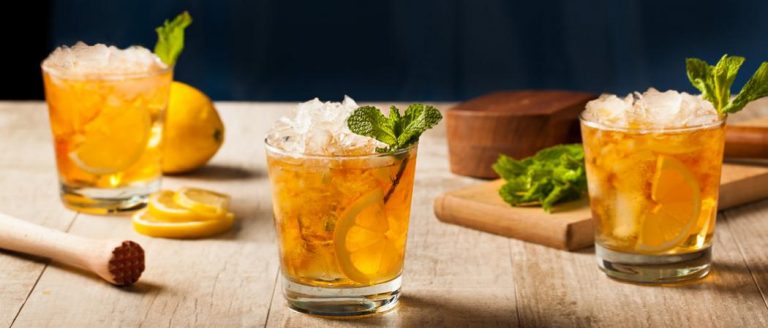 ---
7. Whisky & reizen
Nu we het toch over 'World' Whisky Day hebben: voel jij een passie voor whisky opkomen en hou je van reizen? Die twee liefdes zijn perfect te combineren. In Ierland, Schotland, de Verenigde Staten, maar ook in opkomende whisky landen als Japan, India, Canada en Zweden kun je fantastische whiskyreizen maken. Beroemd zijn de Schotse 'whisky trails' waarin je door de prachtige landschappen van distilleerderij naar distilleerderij reist (en natuurlijk overal uitgebreid proeft). Dit is toch een prachtig streven om te doen met jouw vriendengroep?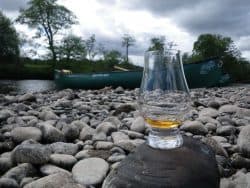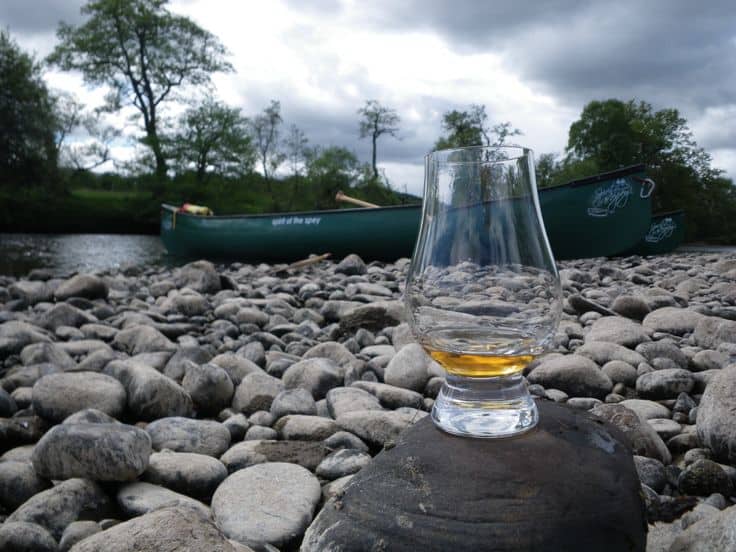 ---