Shooting Games
1 uur FUN!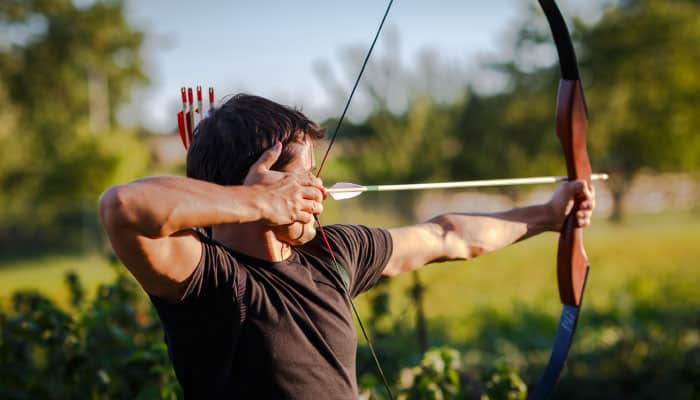 ✓

Handboog schieten

✓

Kruisboog schieten

✓

Blaaspijp schieten
Boek
Fundustry Deal XL
Leuke activiteit incl. menu!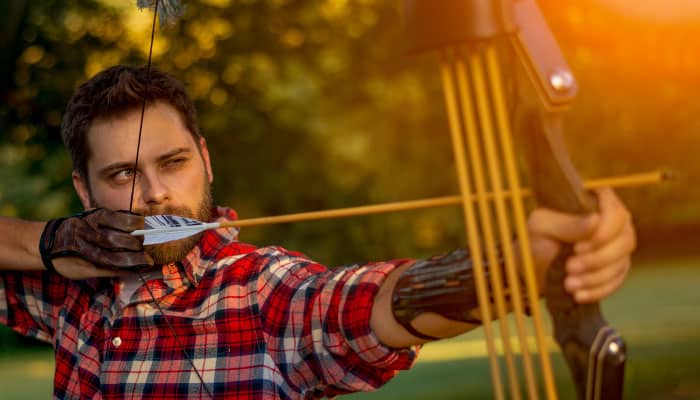 Inclusief

✓

Kopje Koffie

✓

Heerlijke Muffin

Keuze uit:

✓

Paintball

✓

Airsoft

✓

Lasergamen

✓

Citygame

✓

Indoor Quiz

✓

Creatieve Workshop

✓

Culinaire Workshop

Inclusief
Fundustry Deal XXL
Extra activiteit + Heerlijk Diner!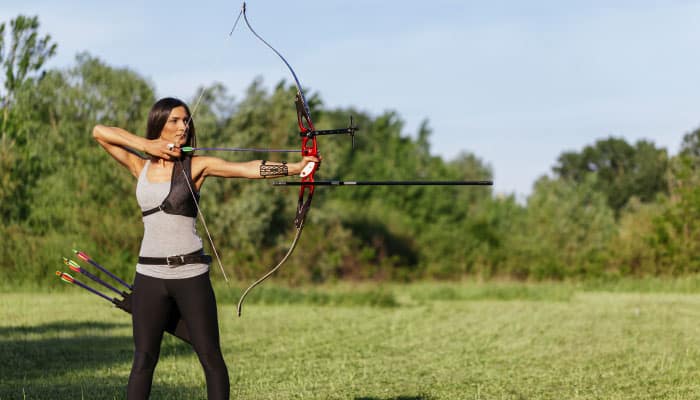 Inclusief

✓

Kopje Koffie of Glaasje Prosecco

✓

Heerlijke Muffin

Keuze Activiteit 1:

✓

Paintball

✓

Airsoft

✓

Lasergamen

✓

Citygame

✓

Indoor Quiz

✓

Creatieve Workshop

✓

Culinaire Workshop

Keuze Activiteit 2:

✓

Archery Tag

✓

Klimpark

✓

Escaperoom

✓

Teambuilding

✓

Gemotoriseerd

Inclusief

✓

BBQ + 2 drankjes of Kipmenu
---
Deze bedrijven zijn al fan!



---
Met pijl- en kruisboog!
Coronaproof Shooting Games op 1.5 meter
Bij de Shooting Games werk je met verschillende wapens en materialen. Alle pijlen en bogen worden extra goed schoongemaakt na ieder evenement. De toeschouwers die niet schieten kunnen op veilige afstand meekijken met de (boog)schutter. De uitlegzones zijn aangepast naar veilige omstandigheden. Met speciale lijnen organiseren we een duidelijke afstand tussen deelnemers en de instructeur.
Boogschieten
Het is tijd om de pijl en boog in handen te nemen en jezelf te bewijzen tegenover al je vrienden of collega's. Eenmaal de pijl in boog in handen voel je de strijder al in je naar boven komen. Met enorme snelheden schiet je achter elkaar de pijlen richting jouw doelen. Geen ervaring met boogschieten? Na een korte introductie van onze ervaren begeleiders kun jij ook boogschieten!
Kruisboogschieten
Kruisboogschieten is een ervaring om niet te vergeten. Met kruisboogschieten heb je geen controle over de snelheid, maar over de richting van de pijl wel. Richten en precisie is het belangrijkste bij kruisboogschieten. Eenmaal dit onder de knie te krijgen schiet jij erop los! Kruisboogschieten blijft ook een belevenis om mee te maken.
Blaaspijp schieten
Je zult ervaren dat het behoorlijk pittig is om de doelwitten te raken met een 1,20 meter lange blaaspijp. Richten is enorm belangrijk, maar ook heel moeilijk bij het blaaspijp schieten. Met scherpe pijltjes probeer je verschillende blazoenen te raken. Hiervoor krijg je natuurlijk wel instructies en tips van je instructeur. Misschien ben jij wel een natuurtalent?
Onze coronaproof locaties
Op al onze locaties is de aankomst van groepen volledig afgestemd op de capaciteit van het gebouw. Gedoseerd worden jullie toegelaten tot een ruime ontvangstruimte waar je rustig in alle ruimte kunt plaatsnemen voor de ontvangst. Jullie drankjes en hapjes serveren we momenteel niet, maar plaatsen we op de bar. De tafels zijn extra ruim opgezet en de toiletten hebben een speciale wachtrij en worden extra vaak schoongemaakt.
Combineer Shooting Games
Shooting games is gemakkelijk te combineren met andere activiteiten van Fundustry. Ook kun je quad rijden, slipcursus volgen, paintballen en nog veel meer. Daarnaast is Shooting Games ook ideaal als bedrijfsuitje of vrijgezellenfeest. Laat je collega's en vrienden zien wie de baas is! Neem contact met ons op om de mogelijkheden te bespreken of vraag vrijblijvend een offerte aan.
Alleen maar shooting games bekijken? Bekijk dan onze Shooting pagina met enkel en alleen stoere en actieve uitjes!

---
Boek Shooting Games











Is je groep te groot om te boeken?
Vraag dan een offerte aan!
---