Prijzen en tijdsduur
5 uur
Themafeest
Onbeperkt drinken
Hapjes (3 rondes)
DJ & Muziek
Feest thema naar keuze
---
---
Boek direct
6 uur
Themafeest XL
Onbeperkt drinken
Hapjes (3 rondes)
DJ & Muziek
Feest thema naar keuze
Walking Dinner
---
---
Boek direct
6 uur
Themafeest XXL
Onbeperkt drinken
Inclusief onbeperkt cocktails
Luxe hapjes (5 rondes)
DJ & Muziek
Entertainment naar keuze (2 soorten)
Walking Dinner
---
---
Boek direct
---
Black & White Entertainment
De zwart-witte elementen gecombineerd met een klein beetje glamour bepalen de sfeer van jouw themafeest. De zaal wordt redelijk donker aangekleed met daar in stralend witte tafels en stoelen. Alles zal zwart-wit aangekleed worden van bekers, tafelkleden en rietjes tot aan ballonnen en slingers toe. Omdat de gasten in het zwart met wit gekleed zullen komen, zal dit ook het geval zijn bij de bar mannen en vrouwen. De muziek is geregeld en de DJ draait de lekkerste hits voor jou en je collega's of vrienden.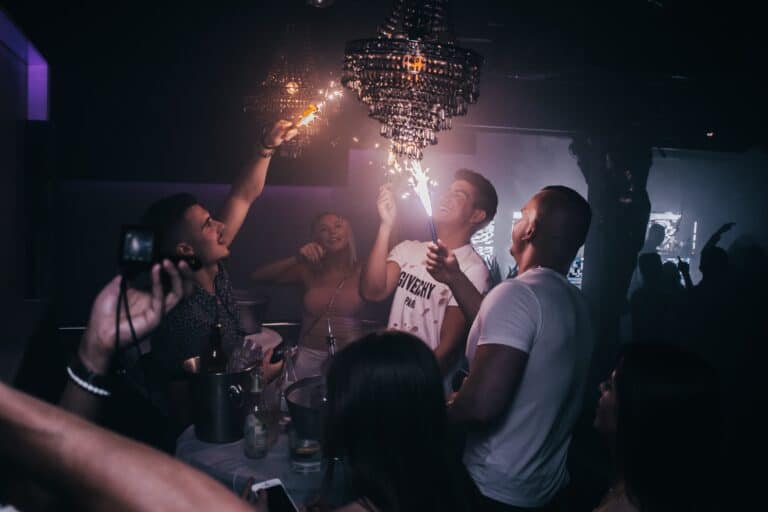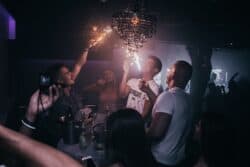 Black light party
Een goede toevoeging aan je themafeest is de dansvloer een black light thema maken. De witte elementen van de mooie outfits van je gasten zal erg goed opvallen in het black light. Daarnaast zullen er neon drinkglazen aanwezig zijn en glow in the dark attributen die het Black & White themafeest toch veel kleur laat zien. Zie jij je collega's of vrienden al met glow sticks zwaaien?
Hapjes en drankjes
De hapjes en drankjes vallen natuurlijk ook in het thema. Zo zal er een hapjes tafel aanwezig zijn met de lekkerste zwart-wit hapjes. Denk hierbij aan marshmallows, Oreo koekjes, cake met zwarte kleurstof en natuurlijk chocolade, uiteraard in het zwart-wit. De drankjes zullen ook aansluiten op de black lights. Zo is een cocktail met tonic erg leuk aangezien het oplicht in het donker. Ook kunnen er neon ijsblokjes worden gebruikt voor een erg leuk effect.
Photobooth
Een photobooth is altijd een goed idee voor ieder themafeest. De black lights met glow in the dark sticks maken hilarische foto's. Bij de photobooth liggen natuurlijk meerdere zwart-wit en neon attributen om mee op de foto te gaan. De gasten zullen het erg leuk vinden om deze foto's mee naar huis te nemen!
---
Black and White Themafeest
Bij Fundustry Adventures organiseren we het leukste Black & White themafeest helemaal naar wens. Een Black & White themafeest met de black lights zorgen voor een perfect themafeest voor iedereen. Laat het organiseren maar aan ons over en geniet van je onvergetelijke Black & White themafeest!
Op enkele locaties kan er in bepaalde seizoenen sprake zijn van een meerprijs.
---