Prijzen en tijdsduur
5 uur
Themafeest
Onbeperkt drinken
Hapjes (3 rondes)
DJ & Muziek
Feest thema naar keuze
---
---
Boek direct
6 uur
Themafeest XL
Onbeperkt drinken
Hapjes (3 rondes)
DJ & Muziek
Feest thema naar keuze
Walking Dinner
---
---
Boek direct
6 uur
Themafeest Deluxe
Onbeperkt drinken
Inclusief onbeperkt cocktails
Luxe hapjes (5 rondes)
DJ & Muziek
Entertainment naar keuze (2 soorten)
Walking Dinner
---
---
Boek direct
---
Caribbean Entertainment
De gasten zullen ontvangen worden met een bloemenkrans om alvast in de sfeer te komen. De zaal wordt omgetoverd tot een tropisch paradijs. De versieringen zullen je laten vergeten dat je in Nederland staat. Overal planten en palmbomen waar zelfs de kokosnoten op de grond liggen. Er worden leuke zitjes door de zaal heen gemaakt waar je gasten kunnen relaxen in strandstoeltjes. Dit keer geen DJ maar een Caribische band die de zaal op zijn kop zal zetten. Zie jij je collega's al dansen op Caribische muziek? Misschien wel met de leuke danseressen die de gasten mee nemen in het thema.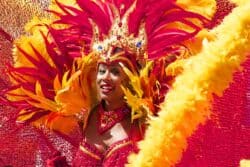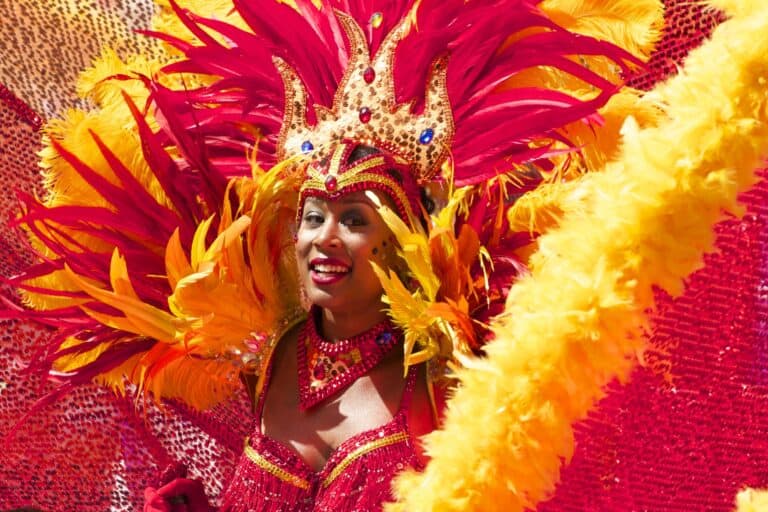 Hapjes en drankjes
De hapjes en drankjes zullen volledig aansluiten op het thema. Los dat ze geserveerd worden door hele leuke serveersters is het ook nog eens lekker! Er zal een buffet aanwezig zijn met tropische gerechten zoals frisse wraps en grote fruitschalen. Zo zal er ook fruit uitgedeeld worden en hapjes met bladerdeeg. De drankjes zijn misschien wel het belangrijkst op een Caribisch feest. Zo zal er en cocktailbar zijn waar je de lekkerste cocktails kunt drinken. Probeer bijvoorbeeld eens de 'Pina Colada'. Wil je zelf cocktails leren maken voorafgaand aan het feest? Het kan bij Fundustry Adventures.
Caribische spelletjes
Spelletjes kunnen niet ontbreken op een themafeest. Zo zijn er de leukste spelletjes op jouw feest aanwezig in het thema van de Caribbean Night. Grappige spelletjes zoals Caribbean twister of bananen vangen. Wat een absolute must is op jouw themafeest is het limbodansen. Dit sfeervolle spel is geschikt voor iedereen en past perfect in het tropische thema.
Photobooth
Een leuke toevoeging aan je themafeest is een Caribbean style photobooth. Er zullen dan veel attributen beschikbaar zijn waar jij en je collega's of vrienden erg grappige foto's kunnen maken. De gasten zullen dit erg leuk vinden om later terug te kijken. Zie jij bijvoorbeeld jezelf al met een aap op de foto staan?
Een tropisch kleinigheidje
We geven een kleinigheidje mee aan de gasten als klein aandenken aan het Caribbean night themafeest. Dit zal een leuke bloemenketting of een sleutelhanger in de vorm van een palmboom zijn. De gasten zullen door de avond zelf en het kleinigheidje jouw themafeest niet snel meer vergeten.
---
Caribbean Night Themafeest
Bij Fundustry Adventures organiseer je het leukste Caribbean night themafeest. Neem je collega's of vrienden mee naar een tropisch feest. Door de vele decoraties en attributen weet je zeker dat jouw Caribbean night themafeest bij iedereen in de smaak valt. Laat het organiseren maar aan ons over en geniet van jouw themafeest.
Op enkele locaties kan er in bepaalde seizoenen sprake zijn van een meerprijs.
---