Canvas Tas
Zelfgemaakte Accessoire!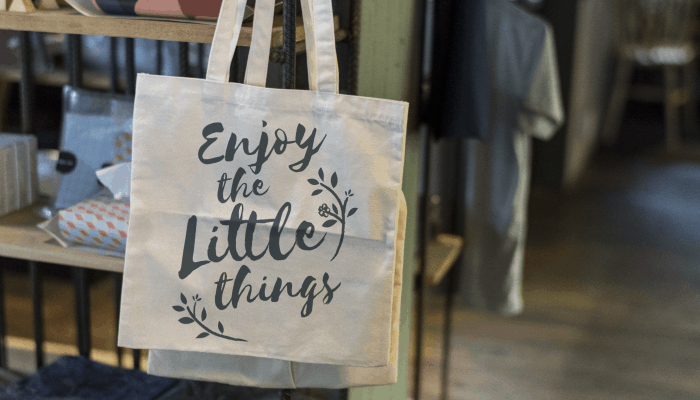 Boek direct
Fundustry XXL Deal
Meest populair!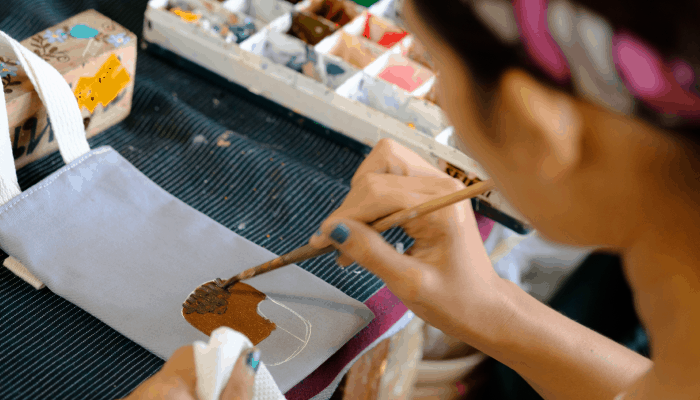 ✓

Koffie of Prosecco met Muffin

✓

Workshop Canvas Tas

✓

Extra activiteit naar Keuze

✓

Keuze uit BBQ of Kipmenu incl. 2 drankjes
Fundustry TOP Deal
Compleet pakket!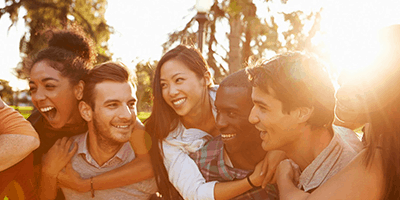 ✓

Koffie of Prosecco met Muffin

✓

Workshop Canvas Tas

✓

Extra 2 activiteiten naar Keuze

✓

Keuze uit BBQ of Kipmenu incl. onbeperkt drinken
---
Deze bedrijven zijn al fan!



---
Canvas Tas bedrukken
In kleine oplage een canvas tas bedrukken is soms lastig, ga daarom voor een workshop waarbij je zelf een unieke canvas tas kunt maken. Je kunt de tas personaliseren door je naam of logo erop te stempelen. Maar ook verschillende patronen schilderen is mogelijk met alle kleuren verf.
Zwart/wit of in kleur, met quotes of woordgrapjes. Een canvas tas helemaal naar eigen wens. Een nieuw DIY project om samen met je vrienden of vriendinnen aan te beginnen. Wij helpen je door voor stevige canvas tassen te zorgen. Tijdens de workshop zijn diverse sjablonen aanwezig en heel veel kleuren verf. Let er op dat de verf goed hecht aan canvas, dus mogelijk ook aan jouw kleren. Aanrader om niet je nieuwste setje aan te trekken.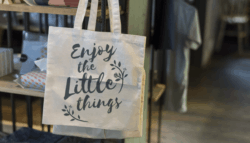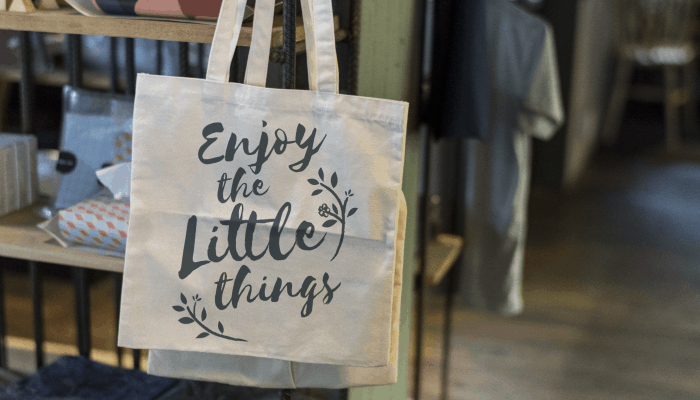 Canvas Tas Vrijgezellenfeest
Roze, glitters of schuine teksten, perfect voor een vrijgezellenfeest! Samen een middagje creatief aan de slag samen met de vrijgezel? Kies voor deze schilder workshop waar iedereen aan deel kan nemen. Ook gaat iedereen tevreden naar huis met een gepersonaliseerde canvas tas. Een uniek exemplaar dat je niet overal kunt laten bedrukken.
DIY met je eigen naam, gekke uitspraken of mooie afbeeldingen die passen bij een bruiloft. Druk met sjablonen de lijnen voor champagne glazen, ringen of duifjes en maak het kunstwerk af door de namen en trouwdatum erbij te schilderen. Dit is slechts een voorbeeld, alles is mogelijk, laat vooral je creatieve brein aan het werk en volg je gevoel.
Onze coronaproof locaties
Op al onze locaties is de aankomst van groepen volledig afgestemd op de capaciteit van het gebouw. De tafels zijn extra ruim opgezet en de toiletten hebben een speciale wachtrij en worden extra vaak schoongemaakt. Tijdens de workshop heeft ieder een eigen zit/staplek met voldoende ruimte om zich heen om de creativiteit los te laten.
---
Canvas Tas Boeken













Is je groep te groot om te boeken?
Vraag dan een offerte aan!
---