Ibiza Tas
Zomerse accessoire!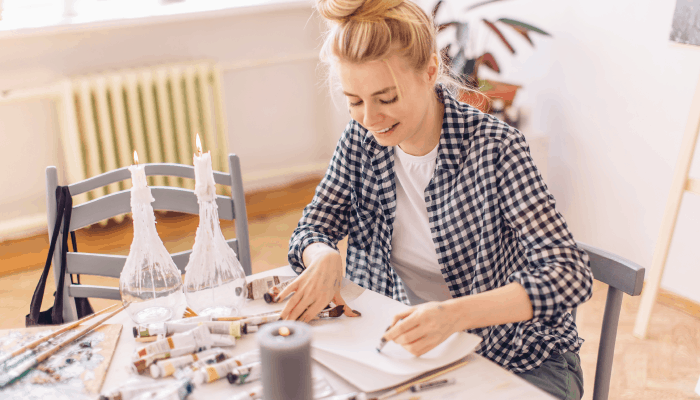 Boek
Fundustry Deal XXL
Compleet pakket!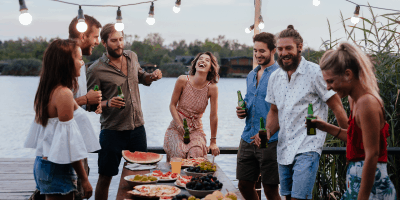 ✓

Ontvangst met koffie & muffin

✓

Workshop Ibiza Tas

✓

1 extra activiteit naar keuze

✓

BBQ (do it yourself) + 2 drankjes
Fundustry Deal TOP
Meest populair!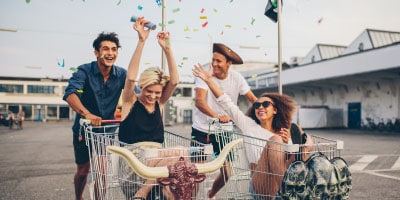 ✓

Ontvangst met koffie & muffins

✓

Workshop Ibiza Tas

✓

2 extra activiteiten naar keuze

✓

BBQ (do it yourself) + 3 drankjes
---
Deze bedrijven zijn al fan!



---
DIY Ibiza Tas
Maak gebruik van verf, naald, draad en diverse hangertjes en lovertjes om je ibiza tas te pimpen. Versieren met leuke patronen of afwerken met gekleurde franjes. Het kan allemaal tijdens de workshop ibiza tas maken. Kies zelf de leukste knutsels en frutsels uit om je rieten tas te pimpen.
Boho Ibiza Tas
Helemaal in Ibiza style het strand op kan nu met een zelfgemaakte bohemian ibiza tas. Zo kun je jezelf laten zien tijdens de zomerse dagen. Show je accessoire aan iedereen. Liever een andere zomer accessoire dan een boho ibiza tas? Bekijk dan eens de workshops ibiza hoed, ibiza armbandjes of ibiza slippers. Of maak een combinatie en steel de show op het strand!
Creatieve workshop vrijgezellenfeest
Een creatieve workshop is leuk voor 2 personen, maar ook om met een groep vrouwen te doen. Daarvoor is de workshop ibiza tas zeer geschikt, samen deel je de versiersels en wissel je ideeën uit. Met een vrijgezellenfeest kun je de vrijgezel verrassen en samen sparren over wat er op de tas moet komen. Een geschenk dat de vrijgezel en alle andere dames gemakkelijk mee naar huis kunnen nemen om te gebruiken op een stranddagje.
Een creatieve workshop volgen met vriendinnen is een goede aanvulling voor een vriendinnen dag waar je ongeveer een dagdeel aan kwijt bent. Ieder krijgt zijn eigen tas en na wat brainstormen en schetsen ga je aan de slag. Verf patronen op de tas of ga met naald en draad aan de slag. Bevestig strikjes, lovertjes of zelfgemaakte franjes aan je tas. Een zomerse accessoire die je nog lang zal herinneren aan deze gezellige middag.
---
Ibiza Tas Boeken












Is je groep te groot om te boeken?
Vraag dan een offerte aan!
---