Parfum, Zeep & Bodyscrub
Complete Wellness Workshop!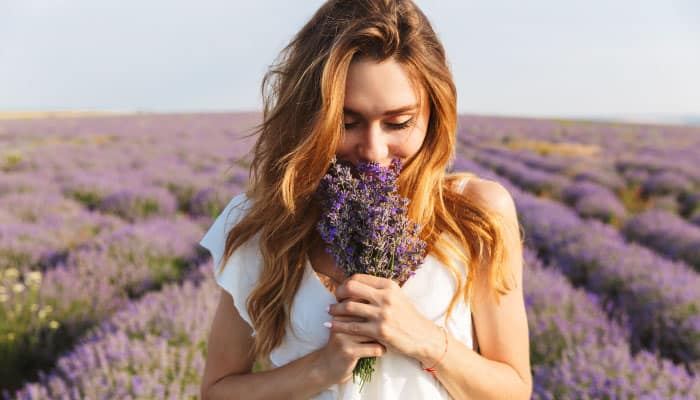 ✓

Uniek Parfum

✓

Heerlijke Zeep

✓

Geurige Bodyscrub
Boek
Fundustry XL Deal
Compleet pakket!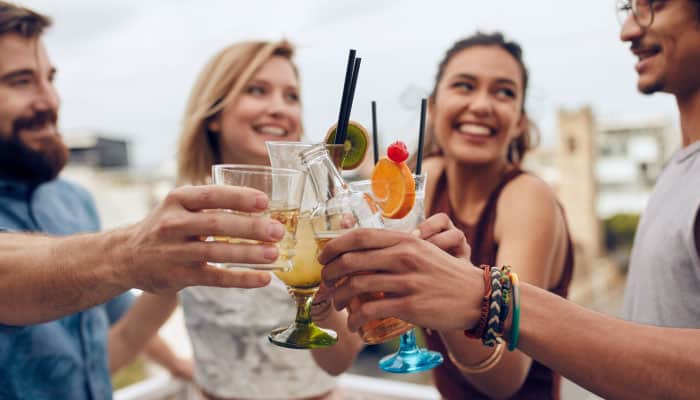 ✓

Koffie met Muffin

✓

Wellness Workshop

✓

Kipmenu incl. drankje
Fundustry XXL Deal
Meest populair!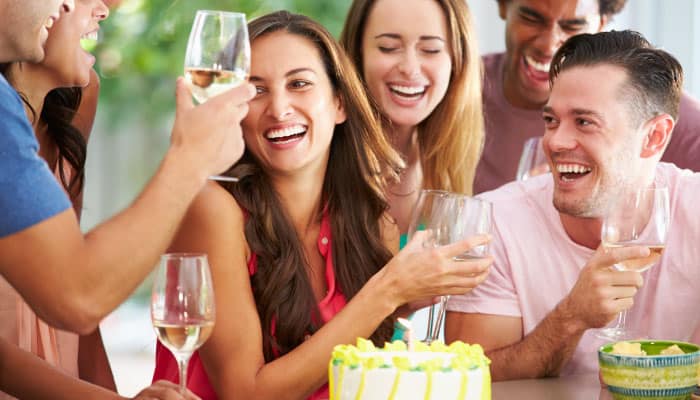 ✓

Koffie of Prosecco met Muffin

✓

Wellness Workshop

✓

Extra activiteit naar Keuze

✓

Keuze uit BBQ of Kipmenu incl. 2 drankjes
---
Deze bedrijven zijn al fan!



---
Maak je eigen unieke parfum!
Tijdens deze heerlijk geurende workshop maak je niet alleen een eigen parfum maar ook een unieke pot bodyscrub en een mooi zeepje voor een stralende huid! Een combi workshop die het mooiste in je naar boven haalt. Een echte beauty workshop, typisch voor vrouwen, maar ook leuk voor mannen. Een leuke workshop waar je naar huis gaat met een tasje vol zelfgemaakte wellness producten.
Workshop Parfum maken
Je krijgt uitleg over parfum, geuren en oliën en je neus wordt meegenomen in de wondere wereld van heerlijke luchtjes. Je leert nieuwe geuren (her)kennen en kiest wat jouw favoriet is. Daarmee ga je een eigen parfum samenstellen. Er wordt gewerkt met hoogwaardige parfum en olie. Je gaat aan de slag met geurdruppels, daarmee stel je een uniek parfum samen. De mix die je maakt past volledig bij jou en moet jij kunnen waarderen. De lekkerste combinaties maak je met je neus. Alle druppels gaan samen in een handig meeneemflesje. Zo heb je altijd een heerlijk geurtje bij de hand, een uniek zelfgemaakt parfum!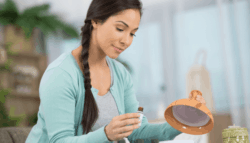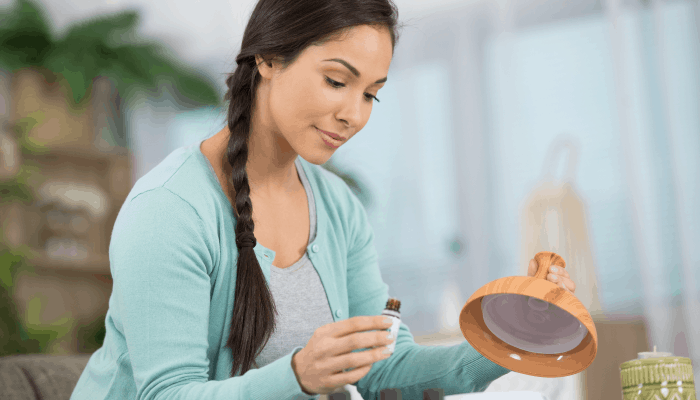 Bodyscrub en Zeep maken
Naast deze heerlijke parfum maak je ook twee kleine zeepjes en een pot bodyscrub. Allebei voor een heerlijk zachte en stralende huid. De zeep wordt gesmolten en giet je vervolgens in een mal. Daar kun je een kleurtje en geurtje naar keuze aan toevoegen en dan is het een kwestie van wachten. Een combinatie van geur en kleur die je met je neus en ogen gekozen hebt maken het zeepje uniek. Aan het einde van de workshop is het zeepje voldoende uitgehard om het in te pakken in een cellofaantje. Leuk voor thuis op de badkamer, in je toilettas of als origineel cadeau voor een vriend(in). Zelf zeep maken klinkt makkelijk, maar het is wel een precisie werkje om het eindresultaat te krijgen wat je voor ogen hebt.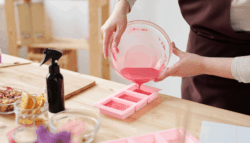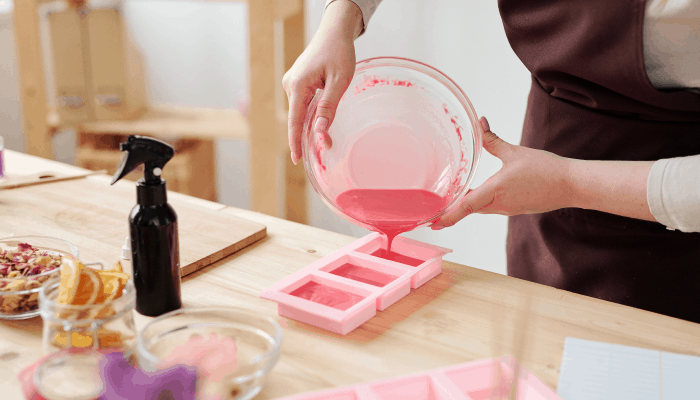 Tot slot maak je ook een pot bodyscrub. Je gaat aan de slag met suiker of zout en olie om de perfecte substantie te krijgen voor jouw ideale scrub. De verhoudingen staan niet vast, dus je kunt maken wat jij fijn vindt. Om de bodyscrub persoonlijk te maken kun je er een paar geurdruppels aan toevoegen. Zo krijg je een potje heerlijk geurende scrub, te gebruiken onder de douche of aan de wastafel. De scrub wordt in een leuke pot gemaakt waar je zelf een feestelijk lintje aan kunt hangen. Met een scrub lepeltje erbij is het helemaal compleet en kun je het zelfs cadeau geven aan iemand.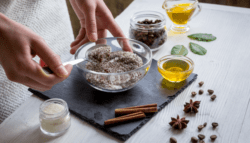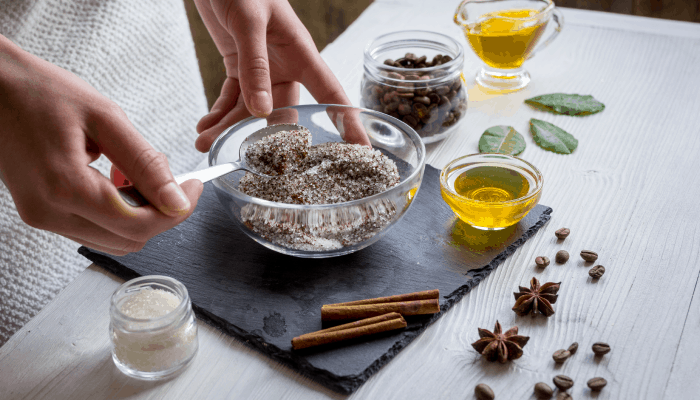 Workshop Wellness
Tijdens deze beauty workshop maak je 3 unieke wellness producten. Parfum, Zeep en Bodyscrub voor jezelf of als cadeau voor iemand anders. Alle producten worden sierlijk verpakt in een beauty bag die je aan het einde van de wellness workshop mee naar huis kunt nemen! Deze workshop is ideaal voor een vrouwelijk vrijgezellenfeest of als bedrijfsuitje voor een afdeling vol vrouwen. Een middagje ontspannen begint met persoonlijke wellness producten.

---
Wellness Workshop Boeken
Is je groep te groot om te boeken?
Vraag dan een offerte aan!
---