Airsoft!
AIRSOFT LIGHT PACK
1 uur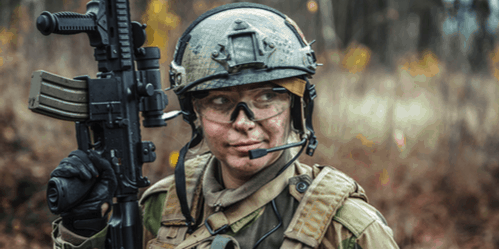 Inclusief

✓

Safety Pack

✓

Onbeperkt kogels

✓

2 games
AIRSOFT MEDIUM PACK
2 uur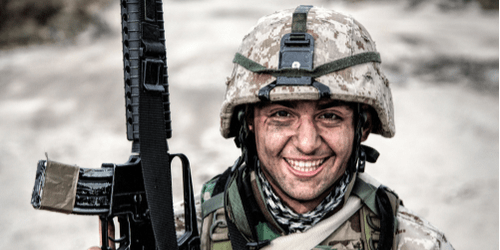 Inclusief

✓

Safety Pack

✓

Onbeperkt kogels

✓

3 Games
AIRSOFT EXTREME PACK
3 uur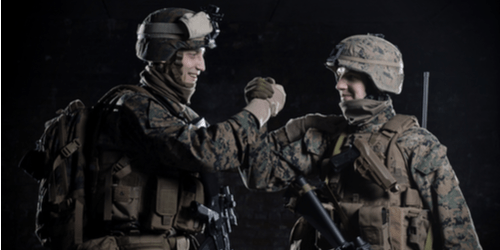 Inclusief

✓

Safety Pack

✓

Onbeperkt kogels

✓

Alle Games
---
Deze bedrijven zijn al fan!



---
Airsoft Ardennen
Altijd al eens willen airsoften? Grijp nu je kans, pak je wapen, trek je outfit aan en kruip in de huid van een militair. Een beetje vies worden kan geen kwaad toch?
Wat is airsoft eigenlijk?
Airsoft speel je in twee teams op een veld. Beide teams krijgen beschermende kleding en een eigen wapen met natuurlijk airsoft kogels. Het zijn geen paintball kogels gevuld met verf, maar speciale 6mm kogels van plastic. Aangezien de airsoft wapens vrij realistisch ogen en voor de veiligheid, mag airsoft pas gespeeld worden op een minimum leeftijd van 18 jaar of ouder.
Airsoft in teams
In een team is altijd leuker dan alleen! Bespreek de tactieken met je team en maak een plan om aan te vallen. Zorg jij voor de dekking, of loop je aan kop, het kan allemaal. Zoek een goede schuilplek en ga er voor.
Airsoft combinaties
Heb je een leuke dag gehad en wil je het graag nabespreken met je vrienden, familie of collega's? Kies dan voor een drie gangen menu in de mooie Ardennen. Beleef airsoften in de Ardennen met Fundustry Adventures. Daag je vrienden, familie en collega's uit. Een spannende activiteit geschikt voor elk soort uitje. Je maakt het mee bij Fundustry Adventures!
Airsoften in België bij Fundustry Adventures kan op onze locatie bij Antwerpen.
---
Airsoften in Ardennen
Op deze mooie locatie in de Ardennen van België kun je helemaal jezelf zijn in de gave airsoft arena. Airsoft in de Ardennen is echt ideaal voor een vrijgezellenfeest, bedrijfsuitje of om samen met je vrienden de strijd aan te gaan. Wil jij komen airsoften in de Ardennen? Goede keus! Je krijgt van ons een airsoft wapen, masker, kleding, een groot aantal kogels en uiteraard ook goede begeleiding. Wil je nog meer uitdaging, dan kun je kiezen voor één van onze uitbreidingen.
---