Airsoft!
AIRSOFT LIGHT PACK
1 uur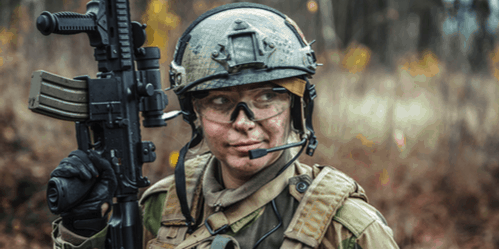 Inclusief

✓

Safety pack

✓

Onbeperkt kogels

✓

2 Games
AIRSOFT MEDIUM PACK
2 uur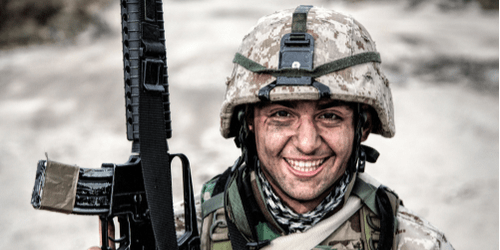 Inclusief

✓

Safety Pack

✓

Onbeperkt kogels

✓

3 Games
AIRSOFT EXTREME PACK
3 uur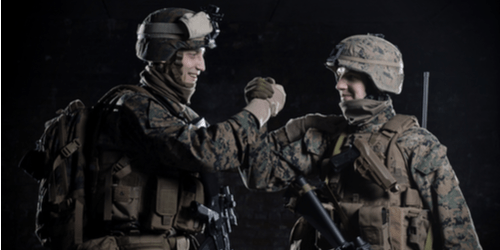 Inclusief

✓

Safety Pack

✓

Onbeperkt kogels

✓

Alle Games
---
Deze bedrijven zijn al fan!



---
Airsoft Groningen
Ga jij voor een unieke en uitdagende ervaring en wil je altijd al eens in de huid van een militair kruipen, dan is dit echt iets voor jou! Spring, duik, kruip, ren door het veld en versla je tegenstanders.
Wat is airsoft eigenlijk?
Voor je begint met airsoften is het wel handig om te weten hoe het spel gespeeld wordt. In twee teams trek je ten strijden in een bloedstollende strijd. Wist je dat je niet met verf balletjes schiet zoals bij paintball, maar met plastic balletjes van 6mm, die ook wel BB's worden genoemd. Aangezien je met plastic balletjes schiet en de airsoft wapens niet heel anders ogen dan echte wapens, mag je pas meedoen met airsoft als je 18 jaar of ouder bent.
Airsoft in teams
Met je team ga je het veld in, bespreek snel je beste strategieën en zoek naar de beste schuilplek. Rennen langs de obstakels, duiken voor de rondvliegende kogels, blijven liggen, diep uitademen, richten en raak. Of je nou Capture the flag speelt of team death match, zonder je team red je het niet!
Airsoft combinaties
Wil je na afloop nog even de gaafste momenten nabespreken? Ga dan voor een compleet 3 gangen diner in het mooie Groningen! Beleef de unieke ervaring van airsoften in Groningen met Fundustry Adventures. Daag je vrienden, familie en collega's uit. Een spannende activiteit geschikt voor elk soort uitje. Je maakt het mee bij Fundustry Adventures!
De locatie Fundustry Assen ligt het dichtste bij Groningen om te airsoften. Kom gerust een dagje langs!
---
Airsoften in Groningen
Op deze mooie en unieke locatie in het puntje van Groningen kun jij helemaal los gaan in de airsoft arena. Airsoft in Groningen is echt ideaal voor een vrijgezellenfeest, bedrijfsuitje of om samen met je vrienden de strijd aan te gaan. Kom je airsoften in Groningen, dan krijg je van ons een airsoft wapen, masker, kleding, een aantal kogels en uiteraard ook goede begeleiding die het spel constant in de gate houdt en er op toe ziet dat het spel wel eerlijk en veilig verloopt. Wil je de uitdaging nog groter maken? Kies dan uit de verschillende pakketten voor een nog groter spelplezier!
---