Airsoft!
AIRSOFT LIGHT PACK
1 uur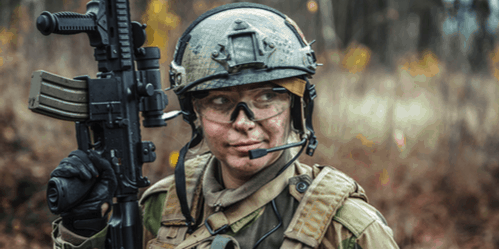 Inclusief

✓

Safety Pack

✓

Onbeperkt kogels

✓

2 Games
AIRSOFT MEDIUM PACK
2 uur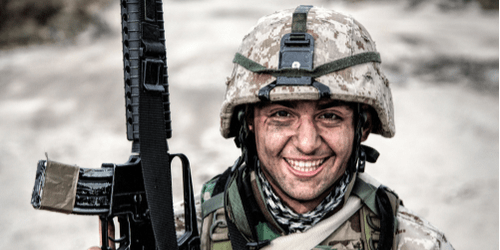 Inclusief

✓

Safety Pack

✓

Onbeperkt kogels

✓

3 Games
AIRSOFT EXTREME PACK
3 uur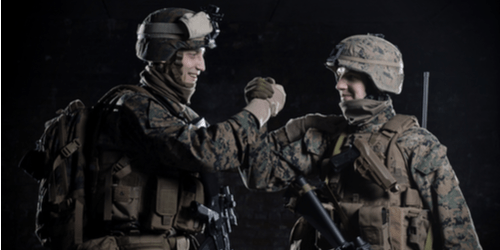 Inclusief

✓

Safety Pack

✓

Onbeperkt kogels

✓

Alle Games
---
Deze bedrijven zijn al fan!



---
Airsoft Maastricht
Durf jij de spanning en uitdaging aan? Ben jij niet bang voor een beetje modder? Kruip dan snel in de huid van een militair en ga samen met je vrienden, familie of collega's de strijd aan.
Wat is airsoft eigenlijk?
Ben jij al bekend met airsoft? Airsoft en paintball lijken best wel op elkaar, maar je schiet bij airsoft niet met verf balletjes, maar met BB's, dat zijn plastic balletjes van 6mm. Verder draag je beschermende kleren en ben je verplicht om een masker op te doen voor je veiligheid, de balletjes kunnen namelijk hard aan komen. Omdat de wapens vrij echt lijken, mag je pas airsoften als je 18 jaar of ouder bent.
Airsoft in teams
Zonder team red je het niet! Met een team sta je altijd sterker, dus bespreek snel de beste tactieken en ga opzoek naar een goede plek in het veld. Geef elkaar rugdekking, zodat je heel het veld kan overzien. Val aan van verschillende kanten, zo kun je proberen het andere team in te sluiten.
Airsoft combinaties
Heb je een leuke dag gehad en wil je die graag nabespreken? Kies dan voor een drie gangen menu in het hartje van Maastricht. Beleef airsoften in Maastricht met Fundustry Adventures. Daag je vrienden, familie en collega's uit. Een spannende activiteit geschikt voor elk soort uitje. Je maakt het mee bij Fundustry Adventures!
Op de locatie van Fundustry Eindhoven kun je het dichtste bij Maastricht een stoere schietactiviteit doen, namelijk paintball. Voor airsoft raden we een langer ritje aan naar Ewijk bij Nijmegen.
---
Airsoften in Maastricht
Op deze mooie locatie in het zuiden van Nederland kun je helemaal jezelf zijn in de airsoft arena. Airsoft in Maastricht is echt ideaal voor een vrijgezellenfeest, bedrijfsuitje of om samen met je vrienden de strijd aan te gaan. Besloten om te komen airsoften in Maastricht? Gezellig! Je krijgt van ons een airsoft wapen, masker, kleding, een groot aantal kogels en uiteraard ook goede begeleiding. Wil je nog meer uitdaging, dan kun je kiezen voor een van onze uitbreidingen.
---