Doel van teambuilding
Bij teambuilding gaat het er voornamelijk om dat collega's een goede of betere onderlinge band met elkaar krijgen. Wanneer collega's een goede band met elkaar hebben, kunnen zij automatisch beter samenwerken en durven ze ook meer op elkaar te vertrouwen. Dit zorgt er uiteindelijk voor dat werknemers met meer plezier naar hun werk gaan en natuurlijk ook voor betere prestaties op de werkvloer zorgen. buiten alle bedrijfsgerelateerde resultaten, gaat er natuurlijk ook gewoon om dat iedereen een leuke dag heeft en zijn of haar collega's beter leert kennen. Er zijn daarom ook veel leuke teambuilding spellen waarbij je elkaar beter kunt leren kennen, de top 7 hiervan vind je hieronder!
Teambuilding in coronatijd
In deze rare tijden werken veel mensen thuis, kantoren zijn leger dan normaal, we missen collega's, de momentjes bij de koffieautomaat en daarmee zakt ook het teamgevoel misschien wat weg. (Nieuwe) collega's beter leren kennen kan goed met teambuilding opdrachten. Speciaal voor in deze coronatijd hebben we 3 extra teambuilding opdrachten die je kunt doen. Toch op kantoor, in de kantine of voor een vergadering, maar ook op grotere afstanden zoals via beeldbellen bijvoorbeeld.
De 3 nieuwste teambuilding opdrachten tijdens corona:
Ouderwets Potje Hints!
Maak 2 teams. 1 Persoon gaat gebaren. Welk team weet als eerste alles te raden?
Beeld uit: A) je hobby, B) je favoriete vakantieland, C) wat je vroeger altijd wilde worden
Maak een Regenboog!
Verzamel objecten om samen een regenboog te maken. Wie zorgt voor welke kleur?
Geluksdobbelsteen!
Iedere speler heeft een dobbelsteen (of geeft deze door). Voer de bijbehorende opdracht uit.
1. draai een rondje
2. hoe heten je huisdieren?
3. ga op een stoel staan
4. vertel je grappigste vakantie herinnering
5. wat ga jij vanavond eten?
6. Lucky You, je mag kiezen uit 1 t/m 5.
Een beetje gekkigheid maakt je los in deze strakke tijden. Lachen en praten met collega's is goed voor het teamgevoel en dat maakt het straks weer makkelijk om samen in één ruimte te werken.
---
Top 7 leukste teambuilding opdrachten
1. Helium Stick
Dit lijkt een hele simpele teambuilding opdracht, maar dat is het niet! Voor het spelen van deze game heb je tussen de 6 en 16 deelnemers nodig en zal ongeveer tussen de 10 en 15 minuten duren. Alle deelnemers worden in 2 rijen tegenover elkaar opgesteld. Er wordt een lange lat of stok op jullie wijsvingers gelegd, die jullie vervolgens gezamenlijk op de grond moeten leggen. Onderschat deze opdracht niet, hij is een stuk lastiger dan je denkt! Hoe meer deelnemers, hoe moeilijker deze teambuilding opdracht is! Vinden jullie deze teambuilding opdracht nou toch te makkelijk? Probeer het dan eens geblinddoekt en coach elkaar doormiddel van stemgebruik!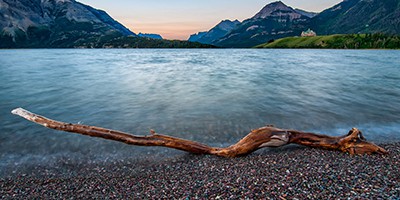 2. Heb je ooit?
Dit is een leuke teambuilding activiteit waarmee je elkaar beter leert kennen. Maak met hoepels een cirkel en zorg ervoor dat ongeveer één meter ruimte zit tussen elke hoepel. Leg tot slot ook nog een hoepel in het midden van de cirkel. Bij een grote groep mogen de hoepels wat dichter bij elkaar liggen en bij een kleine groep mogen ze wat verder uit elkaar.  Zorg dat iedereen in een hoepel gaat staan en dan kan het teambuilding spel eindelijk beginnen! Degene die in de middelste hoepel staat zegt 'heb je ooit…. (En noemt een activiteit bijvoorbeeld tennis gespeeld), zorg er natuurlijk wel voor dat het leuke en grappige teambuilding vragen zijn. De mensen die dit ooit een keer hebben gedaan, stappen uit hun hoepels en gaan vervolgens in een andere hoepel staan. De persoon die in de middelste hoepel stond en de vraag stelde, moet nu ook in een andere hoepel gaan staan. Zo komt er steeds iemand anders in de middelste hoepel te staan, die dus ook weer een soort gelijke vraag moet stellen. Aan het einde van deze teambuilding activiteit kennen jullie elkaar geheid een stuk beter!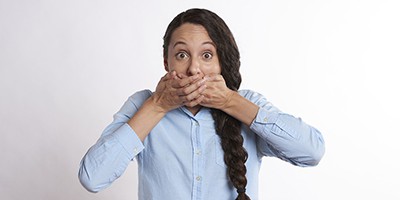 3. Touw ontwarren
Tijdens deze teambuilding opdracht is samenwerking en communicatie erg belangrijk! Je husselt een lang stuk touw door elkaar en gooit hem vervolgens in het midden van de groep op de grond. Iedereen pakt het touw vast met een hand en mag deze niet meer los laten tot het einde van de teambuilding opdracht. Het doel is om het touw te ontwarren zonder dat iemand van de groep het touw loslaat. Wanneer iemand van de groep het touw loslaat tijdens de opdracht, moeten jullie weer helemaal opnieuw beginnen!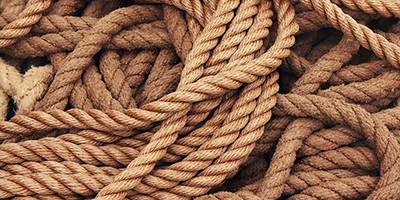 4. Mijnenveld
Tijdens deze teambuilding opdracht heb je een aantal voorwerpen nodig die als 'mijn' kunnen dienen, bijvoorbeeld borden, tassen, hoeden of pionnen. Er moet een veld worden gemaakt waar deze mijnen over verspreid liggen. Het teambuilding spel wordt gespeeld in tweetallen waarvan één van de twee een blinddoek om krijgt. Zijn medespeler, zonder blinddoek, staat aan de andere kant van het mijnenveld en moet zijn teamgenoot door het mijnenveld weten te leiden. De geblinddoekte persoon mag uiteraard niet op een mijn staan. Wanneer hij dit per ongeluk wel doet, moet hij weer helemaal opnieuw beginnen! Wanneer de geblinddoekte persoon de overkant heeft bereikt, worden de rollen omgedraaid en gaat hij zijn medespeler coachen. Wanneer jullie de opdracht allebei hebben voltooid zonder op een mijn te hebben gestaan, hebben jullie de teamopdracht volbracht!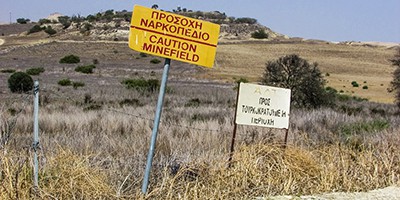 5. Zeil omkeren
Deze teambuilding opdracht lijkt erg simpel maar dat is hij totaal niet! Leg een groot zeil of doek op de grond en zorg ervoor dat iedereen erop gaat staan. Het doel van dit teamspel is om gezamenlijk het hele zeil om te draaien zonder dat iemand van het zeil afstapt. Wanneer iemand van het zeil of doek afstapt of valt, moeten jullie helemaal opnieuw beginnen! Samenwerking en communicatie tijdens is tijdens deze teambuilding opdracht dus essentieel!

6. De rits
Deze opdracht is uitstekend om op elkaar te leren vertrouwen. Één persoon van de groep gaat op ongeveer 10 meter van de rest van de groep staan. De rest van de groep splitst zich op in 2 groepen en gaat in een rijtje tegenover elkaar staan. Iedereen strekt zijn armen vooruit, zodat je een rits patroon krijgt. De persoon die op 10 meter afstand staat, rent op de groep af en wanneer deze persoon bijna bij de rits is, doen de personen in de rits om de beurt hun armen omhoog. De groep creëert zo een soort wave, waar de renende persoon zo door heen kan rennen! Wanneer de rennende persoon vertrouwen heeft in de rest van de groep, hoeft hij of zij niet te stoppen met rennen en kan aan een stuk door rennen.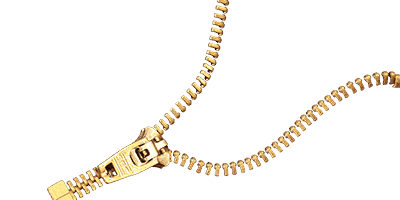 7. Teamgames
Teamgames is een activiteit van Fundustry Adventures zelf. Er zijn 3 pakketten waar je uit kunt kiezen. Elk pakket heeft zijn echte toffe activiteiten! Kies uit: voetbalgames, houten huisjes maken, quad rijden, solex game tour of een sushi workshop. Bekijk hier alle mogelijkheden.
Toch niks voor jullie?
Zit hier nou toch niks voor jullie bij en zijn jullie meer opzoek naar een geheel verzocht teambuilding uitje? Klik dan op deze link en bekijk ons volledige assortiment aan teambuilding activiteiten!
---
Meer informatie over Bedrijfsuitjes?
Meld je aan voor onze speciale Bedrijfsuitjes Nieuwsbrief!
---