Een familie dag prikken
Een familie dag is natuurlijk altijd super leuk, alleen ze komen over het algemeen bij de meeste families niet vaak voor. Tegenwoordig heeft iedereen het vaak erg druk en is het lastig om een dag te plannen waarop echt iedereen kan, maar hier hebben wij een handige tip voor. Kies een periode waarin jullie het familie-uitje willen laten plaatsvinden, laat iedereen in deze periode de dagen doorgeven wanneer hij of zij kan en kijk vervolgens op welke dag iedereen kan. Dit voorkomt een hoop heen en weer gevraag!
Het familie-uitje regelen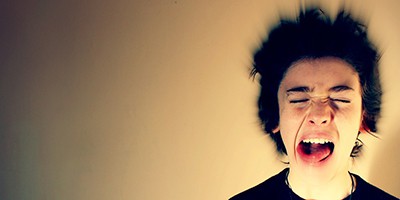 Wanneer de datum van de familie dag is geprikt, is het aan jullie alleen nog de taak om de gehele dag uit te stippelen. Dit kan voor veel stress zorgen, maar dat hoeft niet! Hieronder vinden jullie een aantal handige vragen die jullie goed op weg zullen helpen bij het organiseren van jullie familie-uitje!
Hoeveel familieleden komen er naar de familie dag?
Wat voor een soort uitje willen jullie doen? (Bijv. sportief, avontuurlijk of recreatief)
Wordt het enkel één activiteit die jullie gaan doen of maken jullie er een compleet familie-uitje van inclusief eten en drinken?
Zijn alle activiteiten mogelijk in het seizoen wanneer het familie-uitje zal plaatsvinden? Denk in de winter aan overdekte uitjes! Zo kan een regenbui jullie dag niet compleet verpesten!
Waar gaat het teamuitje plaatsvinden en heeft iedereen vervoer om naar deze locatie toe te komen? (Misschien carpoolen vanaf een centraal gelegen plek?)
Wat is het budget? Iedereen moet waarschijnlijk zijn eigen deel inleggen, maar hoeveel wilt iedereen ervoor uitgeven? Stem dit van tevoren altijd wel goed af!
Het is erg handig om de antwoorden op de bovenstaande vragen op te schrijven, zodat je ze er tijdens het plannen altijd even bij kunt pakken. Dit zorgt voor meer overzicht en minder gedoe!
5 leukste familie activiteiten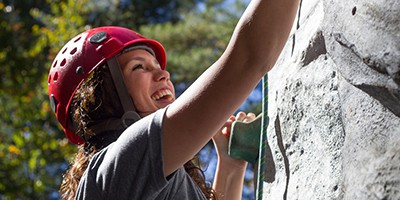 Shooting games (18+)
Zijn jullie allemaal 18+ en kunnen jullie wel tegen een klein pijntje? Kies dan de Shooting Games voor tijdens jullie familie dag! Tijdens de Shooting games kunnen jullie met de familie verschillende schietspellen spellen waaronder; boogschieten, blaaspijp schieten, paintball en archery tag. Al deze onderdelen zijn, zoals de naam al zegt, schietspellen. Bij blaaspijp schieten en boogschieten gebruiken jullie een bord als target en met paintball en archery tag gebruiken jullie elkaar als target!
Klik op deze link en boek de shooting games voor tijdens jullie familie uitje!
Highland games
De Highland Games zijn traditionele clanspelen uit de hooglanden in Schotland. Deze clanspelen bestaan al sinds de 11 eeuw en worden tot op heden nog steeds in Schotland gespeeld. Fundustry Adventures heeft deze spelen naar Nederland gehaald, zodat jullie ze ook kunnen spelen. Tijdens deze familie-activiteit gaan jullie in twee teams verschillende onderdelen spelen waaronder; Touwtrekken, vatrollen, bandflippen en paalwerpen. Om de beleving helemaal compleet te maken, krijgen jullie ook nog een kilt aan!
Klik op deze link en boek jullie uitdagende Highland Games uitje!
Escape Rooms
Zijn jullie stressbestendig en houden jullie wel van een beetje spanning? Dan is een Escape Room echt iets voor tijdens jullie familie uitje! Tijdens een Escape Room moet je, zoals de naam al zegt, proberen om binnen een bepaalde tijd uit een ruimte te ontsnappen. Wij hebben veel verschillende Escape Room thema's, waardoor er voor iedereen altijd wel een geschikte tussen zit. Tijdens de Escape Rooms moet je verschillende puzzels en raadsels oplossen, om uiteindelijk bij de uitgang te komen. Deze puzzels en raadsels moeten uiteraard wel binnen een bepaalde tijd opgelost zijn! Kunnen jullie de druk aan en lukt het jullie om voor het eind van de tijd de Escape Room te verlaten?
Klik op deze link en bekijk ons volledige assortiment aan Escape Rooms!
Klimpark
Voor deze familie activiteit is het belangrijk dat jullie geen hoogtevrees hebben! Tijdens dit klimuitje gaan jullie gebruik maken van al het leuke dat ons klimpark jullie te bieden heeft. Vlieg bijvoorbeeld met een zipline over het Groene Heuvels meer, klauter tussen de bomen door met ons klimparcour of ga de strijd met elkaar aan tijdens verschillende andere activiteiten! Al me al, in ons klimpark vervelen jullie je nooit!
Klik op deze link en boek een spannend klimuitje voor tijdens jullie familie dag!

Workshops
Zijn jullie opzoek naar een wat rustigere en minder actievere activiteit voor tijdens jullie familie uitje? Kies dan voor een workshop! Bij Fundustry Adventures hebben we tal aan workshops, waardoor er voor iedereen altijd wel wat tussen zit. Kies bijvoorbeeld voor een kleurrijke schilder workshop of voor een heerlijke kookworkshop! Uiteraard mogen jullie de creaties aan het eind van de workshop ook weer mee naar huis nemen, zodat jullie het aan iedereen kunnen laten zien of proeven!
Klik op deze link en bekijk ons volledige assortiment aan workshops!
Niks voor jullie?
Zit er nou toch niks leuks bij voor tijdens jullie familie dag? Geen zorgen! Wat jullie hierboven hebben gelezen is slechts een greep uit al de activiteiten die jullie bij Fundustry Adventures kunnen doen. Klik op deze link en bekijk ons volledige assortiment aan gezellige en leuke activiteiten!
---