Doet paintballen pijn?
De vraag die je meestal te horen krijgt als je gaat paintballen is: doet paintball pijn? Of het nou met je voetbalteam of samen met een groep vrienden is, maar doet het nou echt pijn en kan het toch tegelijkertijd leuk zijn?
Je tactiek besproken met je teamgenoten, basis aangewezen gekregen van de scheidsrechter, het fluitsignaal gaat… en wat nu? Vliegende verfballetjes, Au roepende mensen en volop plezier!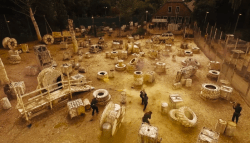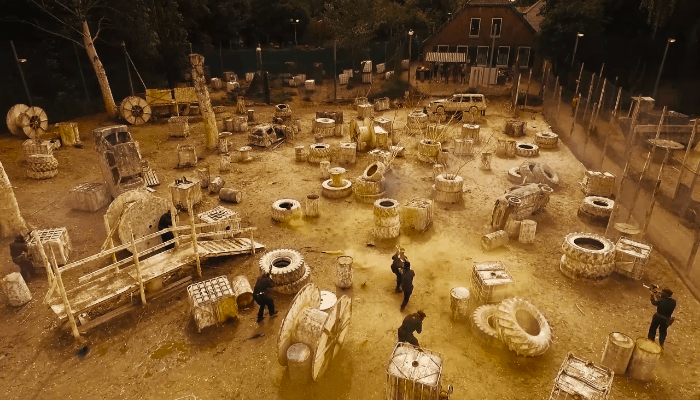 Doet paintballen nou pijn was de vraag? Dat wordt door iedere deelnemer verschillend ervaren. Ook ligt het er maar net aan waar je wordt geraakt en van welke afstand. Hoe wordt ervoor gezorgd dat het als leuk wordt ervaren? Hieronder wordt een aantal factoren besproken.
VEILIGHEIDSREGELS PAINTBALL
Safety First en dat is ook letterlijk het allerbelangrijkste bij het paintballen. Hierbij onze duidelijke regels:
Afgestelde wapens (afgesteld tot een bepaalde snelheid)
Binnen de 5 meter wordt er niet geschoten
Duidelijke signalen als je geraakt wordt (handen omhoog)
GEVOELIGE PLEKKEN EN WAT TE DOEN?
Tuurlijk zijn er gevoelige plekken of plekken waar je liever niet geraakt wil worden!
Handig om te weten!
Gebruik safetypacks
Gebruik handschoenen om vingers te beschermen
Gebruik nekbeschermers tegen zuigzoentjes
TOEZICHT VAN SCHEIDSRECHTERS
Schrik niet we gooien jullie allemaal niet meteen in het diepe!
De evenementen worden altijd gespeeld onder toezicht van een scheidsrechter die aanwezig is op het veld en om ervoor te zorgen dat het evenement soepel verloopt. Bij op of aanmerkingen biedt het personeel altijd een luisterend oor. Nog niet overtuigd en je angst overwonnen? Geef het door aan je begeleider en kijk een potje mee in zijn afgedekte toren!
HANDIGE TIPS!
Kom het liefst niet in je favoriete outfit/schoenen (zonde als het vies wordt)
Kleed je niet te dik (Het wordt warm en het paintball effect verdwijnt)
Voorkom beslagen lenzen door in en uit te ademen door je neus
Maak een soort zweetbandje van papier voor op je voorhoofd om het zweet op te vangen.
Het verf gaat uit je kleren en is niet een schadelijke gelatine/verfmengsel
---
Beetje Gerustgesteld?
Dat is dan mooi bij deze wat handige informatie en tips om de vooroordelen weg te werken. Het enige wat je nu te wachten staat is om het te ervaren. Boek daarom nu je paintball uitje bij een van de 8 locaties van Rotterdam manege tot aan de Boerderij in Nijmegen. Om niet alleen het beeld te hebben dat het pijn doet of alleen maar balletjes schieten is. Boek dan nu je favoriete paintball evenement op www.fundustry.nl of stuur ons een bericht via de chat! Bekijk het aanbod van shooting games via de link!
---