Fundustry Rotterdam: Stijlvolle locatie!
Aan de rand van het Rotterdamse centrum ligt de locatie Fundustry Rotterdam. Hier kun je paintballen in de oude Manege. Daarnaast is er voldoende ruimte voor grote workshop groepen. Ook zijn er 3 escaperooms te spelen, evenals stoere teambuilding games. En is het een ideaal startpunt voor diverse citygames.
---
---
Adres & Contact
Bergse Linker Rottekade 20
3056 LA Rotterdam
Telefoon 085-8888581
E-mail [email protected]
Reistijd vanaf
Den Haag - 15 min
Leiden - 30 min
Breda - 35 min
Faciliteiten
Gratis parkeren
Indoor activiteiten
Capaciteit 125 personen
Veel horeca mogelijkheden
Oneindige mogelijkheden
In Rotterdam heeft Fundustry Adventures een centrale locatie die geschikt is voor verschillende soorten uitjes. Met een groot indoor paintballveld, aparte quiz ruimtes en een grote horeca ruimte, bieden wij genoeg opties voor een leuk uitje. Met een eigen bar en horecakeuken verzorgen we de gehele horecabehoeften gedurende de hele dag. Deze locatie is ideaal voor grote groepen tot 125 personen en heeft een grote gratis parkeerplaats.
---
Meest populaire uitjes in Rotterdam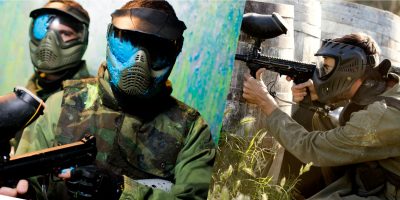 Paintball
Vergeet alles, dit is paintball!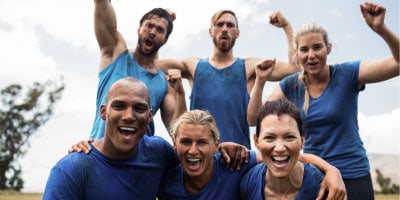 Highland Games
Sterk staan met het hele team!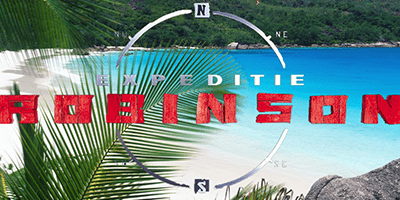 Expeditie Robinson
Bekend van TV!
---
Alle uitjes in Rotterdam
---
Een greep uit onze horeca mogelijkheden.
---
Kaart van Rotterdam
---
De beste uitjes vind je bij Fundustry Adventures!
Een vrijgezellenfeest, bedrijfsuitje of familiedag organiseer je bij Fundustry! Met vele centrale liggingen en talloze activiteiten is niets te gek voor ons!
Fundustry organiseert al jaren succesvolle kinderfeestjes, bedrijfsuitjes, vrijgezellenfeesten en familiedagen. Jij geeft aan wat je wilt doen en wij maken een uitje geheel op maat. Je hebt keuze uit meer dan 20 activiteiten als: quad rijden, slippen, offroad rijden, boogschieten, driften en nog veel meer! Daarnaast biedt Fundustry ook uitgebreide horeca mogelijkheden om jouw uitje helemaal compleet te maken.
Met meerdere centraal gelegen locaties in Nederland, is Fundustry goed bereikbaar voor iedereen. Op onze locaties in o.a.: Assen, Amsterdam, Gouda, Rotterdam, Eindhoven, Nijmegen, Merksplas en Harderwijk is er voldoende plek om zowel kleine- als grote groepen te ontvangen. Daarnaast zijn de locaties goed bereikbaar en zijn er voldoende parkeerplekken aanwezig.
Komen vergaderen met je collega's? Dat kan! Fundustry heeft twee geschikte vergaderlocaties, met gratis gebruik van een beamer en flip-over! Ga na het vergaderen ook met het hele team quad rijden, slippen of meedoen aan de escaperoom. Voor een effectieve en actieve vergadering!
De activiteiten bij Fundustry beginnen al vanaf slechts €9,95 per persoon! Alle uitjes zijn inclusief begeleiding. Kies uit onze speciaal samengestelde combi-deals of stel je eigen uitje samen. Neem contact met ons op om alle mogelijkheden te bespreken!