Wat gebeurt er als je slipt?
De groeven in je autoband zorgen er normaal gesproken voor dat het water onder de band vandaan kan ontsnappen. Maar bij winters weer of een extreem nat wegdek kan het gebeuren dat je autobanden de grip op het gladde wegdek kwijtraken. Is de grip weg en je probeert bijvoorbeeld de bocht in te sturen, dan raakt je auto in een slip.
---
---
Anti-slip tips
Raak je in een slip. Raak dan vooral niet in paniek. Met deze tips kom je al een heel eind.
Tip 1: Trap vooral niet keihard op de rem. Je wielen zullen blokkeren.
Tip 2: Een automatische reflex is dat je wild aan je stuur gaat trekken. Doe dit niet. De auto vliegt dan misschien wel juist de kant op waar je niet heen wilt.
Tip 3: Kijk naar de richting waar je heen wilt. Want waar je heen kijkt, daar stuur je automatisch ook naartoe.
Tip 4: Probeer het gas los te laten.
Let op: niet iedere slip is hetzelfde! Als je in een voorwiel slip raakt moet je anders handelen dan in het geval van een achterwielslip.
---
Sliptips
Wat is het verschil tussen een voorwiel en een achterwielslip?
Bij een voorwielslip glijdt de auto in eerste instantie rechtdoor terwijl je de bocht in stuurt. De auto zal hierdoor een veel te ruime bocht maken maken. Dit wordt ook wel 'onderstuur' genoemd. Bij een achterwielslip wil de achterkant de voorkant inhalen. De bocht wordt in dat geval korter genomen dan bedoeld. Dit heet ook wel 'overstuur'.

Wat doe je bij een voorwielslip?
Als je voorwielen doorslippen schiet je rechtdoor of neem je de bocht veel te ruim. Merk je dat je niet snel genoeg de bocht in gaat omdat je slipt? Doe dan het volgende:
Laat het gas los
Stuur mee in de richting waarin de auto glijdt
Zodra de wielen grip krijgen, stuur je voorzichtig terug de bocht in.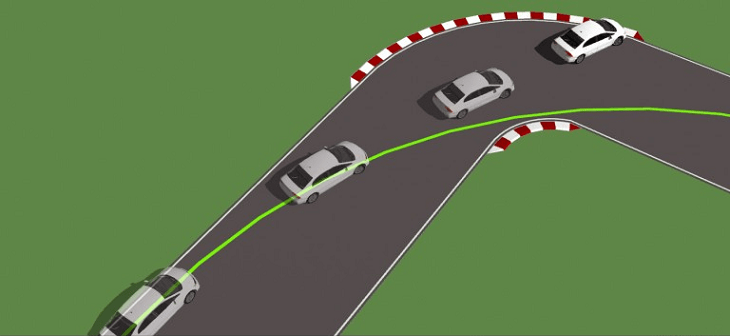 Wat doe je bij een achterwielslip?
Wanneer je achterwielen doorslippen halen je achterwielen als het ware je voorwielen zijwaarts in. De bocht wordt te kort. Waardoor het kan gebeuren dat je auto achterstevoren draait.
Zodra je merkt dat je achterwielen in een slip raken doe je het volgende:
Laat het gas los
Trap de koppeling in
Kijk naar de richting waar je heen wilt en stuur hierheen.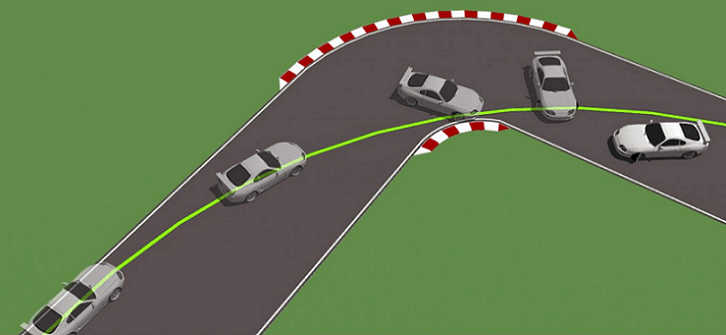 Aquaplaning: alle remmen los
Wel eens gehoord van aquaplaning? Je auto drijft dan op een laagje water en is het contact met het wegdek helemaal kwijt. Het voelt alsof je auto van links naar rechts 'zweeft', vandaar de term aqua- 'planing'.
Wat moet je vooral niet doen:
Wat kun je wel doen:
koppeling intrappen
gas loslaten

Volg je bovenstaande instructies? Dan gaat je auto geleidelijk langzamer rijden waardoor je automatisch weer meer grip krijgt op het wegdek.
Slipcursus bij Fundustry
Leuk die tips. Maar hoe werkt dat nou in de praktijk? Fundustry organiseert slipcursussen voor individuen maar het is zeker ook leuk als groepsuitje. Want Fun staat voorop.
---