Hoe duur is een vrijgezellenfeest?
Hoe duur is een vrijgezellenfeest? Hoe duur jouw vrijgezellenfeest is bepaal je toch echt zelf. Een vrijgezellenfeest kan worden georganiseerd zoals de bruid/bruidegom dat wil. Aan de hand van de wensen wordt er dus een vrijgezellenfeest georganiseerd, hoe groot of klein het feest dan uitpakt bepaalt de prijs. Het budget dat wordt gegeven of wat je in gedachte zou hebben is dan ook zeker een puntje waar je als eerst aan moet denken. Het is natuurlijk belangrijk dat de bruid/bruidegom content is met het eindresultaat, dat kan ook zeker met een low budget.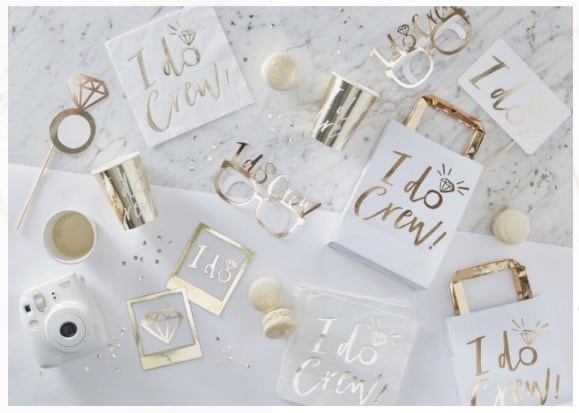 Gastenlijst vrijgezellenfeest
Ook de lengte van de gastenlijst voor een vrijgezellenfeest telt mee. Als er iets wordt gepland zoals paintballen, dan betaal je meer wanneer je met een grote groep gaat, dan met een kleine groep. Hiermee wordt er niet bedoelt dat je gelijk de gastenlijst moet inkorten, maar dat er wel aan gedacht moet worden als het gaat om een grote groep. Als je toch iets extravagant wilt doen met een vrijwel grote groep, onderzoek dat wat het goedkoopste is en wat aan de wensen voldoet.
Activiteit tijdens een vrijgezellenfeest
Wat je bepaalt om uiteindelijk te gaan doen op een vrijgezellenfeest heeft ook een grote rol. Kies je voor een uitgebreide escape room of voor een karaokeavond in de stad? Hoe uitgebreid of hoe simpel het vrijgezellenfeestje is een puntje om zeker over na te denken. Kijk nogmaals op internet en onderzoek wat het meest gelegen is.
Locatie van het vrijgezellenfeest
is ook zeker een pre. Kijk van tevoren wat handiger is voor jou en voor jouw gasten. Het is natuurlijk niet prettig om een vrijgezellenfeest in Amsterdam te vieren, als de meeste gasten in Nijmegen verblijven. Een tip is dan om eerst te gaan kijken of de activiteit die jij wilt doen op jouw vrijgezellenfeest ook mogelijk is op een nabijgelegen locatie.
Wie organiseert een vrijgezellenfeest?
Als je een professionele organisator inhuurt om jouw vrijgezellenfeest te organiseren kom je natuurlijk duurder uit dan wanneer je het zelf organiseert. Een professional neemt natuurlijk wel al de stress en moeite bij je weg, omdat jij het zelf niet hoeft te plannen, maar dan moet je wel bereid zijn meer te betalen.
Ontvang gratis tips voor Vrijgezellenfeesten!
Vrijgezellenfeest vieren op locatie
Wil je een vrijgezellenfeest vieren in een grote stad? Dan kun je terecht op onze volgende pagina's:
---