Lasergamen!
Lasergamen
Even uitproberen!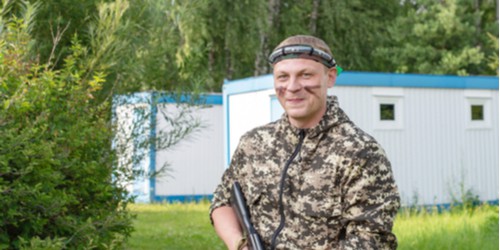 Inclusief

✓

Lasergamen

✓

Onbeperkt kogels
Boek
Fundustry XL Deal
Meest populair!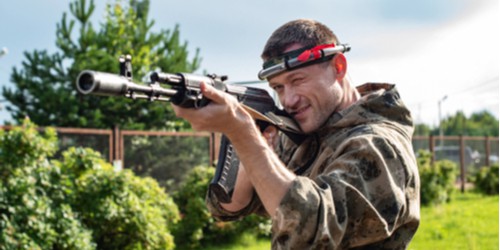 Inclusief

✓

Koffie met Muffin

✓

Lasergamen

✓

Onbeperkt kogels

✓

Kipmenu incl. drankje
Fundustry XXL Deal
Extra fun!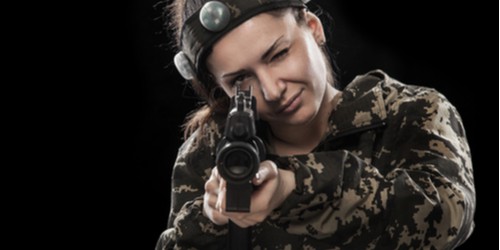 Inclusief

✓

Koffie of Prosecco met Muffin

✓

Lasergamen

✓

Onbeperkt kogels

✓

Extra activiteit naar Keuze

✓

Keuze uit BBQ of Kipmenu incl. 2 drankjes
---
Deze bedrijven zijn al fan!



---
Lasergamen is het onvergetelijke uitje!
Ervaar de actie zoals je die nog nooit hebt meegemaakt! Ga het veld in met spanning en kom eruit met de winst. Lasergamen haalt van ieder zijn fanatieke kant naar boven, daarom is geen enkel potje hetzelfde. Lasergamen haalt het uiterste uit je bedrijfsuitje, vrijgezellenfeest of een gezellig dagje uit met je vrienden. Durf jij de strijd aan?
Lasergamen met de gaafste gamemodes
Ga in de strijd en geniet van de verschillende uitdagingen! En speel een potje team Deathmatch. Deathmatch is een van de eenvoudigste spelvormen voor lasergamen: Twee teams strijden tegen elkaar tot het einde en een van de twee teams over blijft.
Speel je toch beter alleen? Speel dan Free-for-all waarbij iedere speler begint met 3 levens, je kunt deze levens zien als streepjes op je lasergun. Wees dus super alert en schakel je tegenstanders uit voordat het te laat is! Schuil achter de verschillende objecten in het veld om je te beschermen van de kogels. Degene die de meeste levens overhoudt, wint het gevecht.
De naam zegt het al, bij capture the flag is het bedoeling dat je de vlag van de tegenpartij verovert en tegelijk voorkomt dat de tegenpartij jullie vlag te pakken krijgt. Hierbij geldt ook weer dat spelers die af zijn eerst terug moeten naar de basis om hun lasergun opnieuw te laden. Als degene die de veroverde vlag draagt geraakt wordt moet hij de vlag ook achterlaten en zijn lasergun opnieuw opladen. Het team dat de vlag van de tegenstander op zijn eigen basis krijgt heeft gewonnen.
Lasergamen Nijmegen
In de buurt van Nijmegen op een vintage boerderij is ons geweldige outdoor lasergame parcours te vinden. Dit parcours staat vol met obstakels waar jij je achter kunt verschuilen en het 'échte' gevoel in je opwekt. Ren, duik, schuil en gebruik de verschillende obstakels op een slimme manier om dicht bij je tegenstanders te komen zonder dat je geraakt kan worden. Het parcours is zo ingericht dat er de spannendste spelvormen gespeeld kunnen worden. versla je vrienden, familie of collega's in de gaafste lasergame spelvormen.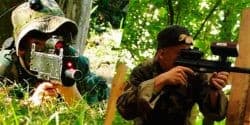 ---
Boek Lasergamen Nijmegen
Lasergamen in Nijmegen boek je snel en gemakkelijk. Direct een datum reserveren en betalen, meteen klaar voor het leukste dagje uit! Heb je een cadeaubon gekregen? Dan kun je de ontvangen code tijdens het boeken invullen. Boek dan het juiste uitje waar je een cadeaubon voor hebt. De prijs wordt dan automatisch verrekend.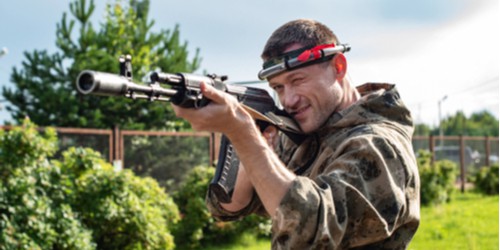 Is je groep te groot om te boeken?
Vraag dan een offerte aan!
---