Archery Tag
2 uur FUN!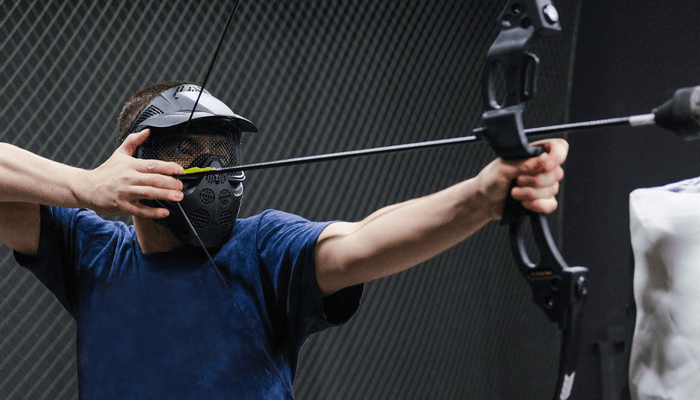 ✓

Inclusief huur materiaal

✓

Onbeperkte pijlen
Boek direct
Fundustry XXL Deal
Meest populair!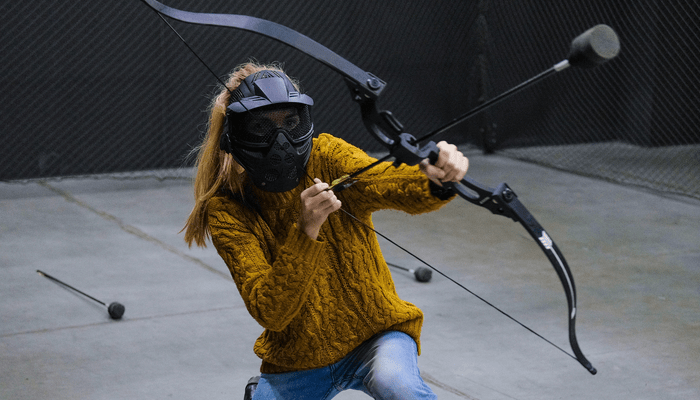 ✓

Koffie of Prosecco met Muffin

✓

Archery Tag

✓

Extra activiteit naar Keuze

✓

Keuze uit BBQ of Kipmenu incl. 2 drankjes
Fundustry TOP Deal
Compleet pakket!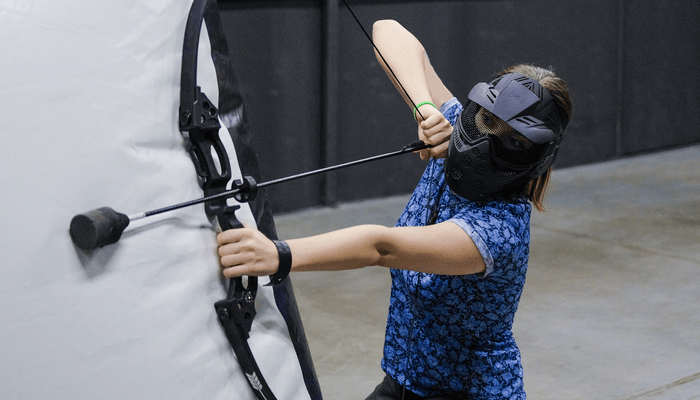 ✓

Koffie of Prosecco met Muffin

✓

Archery Tag

✓

Extra 2 activiteiten naar Keuze

✓

Keuze uit BBQ of Kipmenu incl. onbeperkt drinken
---
Deze bedrijven zijn al fan!



---
Spanning en actie in één!
Ben jij op zoek naar een spannend en tactisch spel? Archery tag is een uitdagend spel waarin je met pijl en boog elkaar en de targets moet raken. Ontzettend leuk voor elk soort uitje. Speel samen met je vrienden, familie of collega's. Lukt het jou om de pijlen te ontwijken? Dit avontuurlijke spel kan op nagenoeg elke locatie worden gespeeld. Om het echte gevoel mee te geven wordt het spel vaak in het bos of park gespeeld. Het kan natuurlijk ook op één van onze prachtige locaties. Schuilen achter bomen en op zoek naar de targets van de tegenstander. Ga de strijd met elkaar aan en geniet van een onvergetelijk uitje!
Coronaproof Archery Tag op 1.5 meter
Archery Tag is al een veilige activiteit. Om te kunnen winnen moet je de tegenstander raken met foampunt pijlen, en ze zelf ontwijken. Afstand en beschutting is hiervoor belangrijk. De uitlegzones zijn aangepast naar veilige omstandigheden. Met speciale lijnen organiseren we een duidelijke afstand tussen deelnemers en de instructeur. De wapens en pijlen worden extra goed schoongemaakt en ontsmet na een archery tag evenement.
Wat is Archery Tag?
Archery tag is te vergelijken met paintball en trefbal, echter schiet je bij Archery Tag met een pijl en boog. Gelukkig is de pijl voorzien van een foampunt waardoor dit niet gevaarlijk is. Echter neemt dit niet weg dat Archery Tag een heel uitdagend en tactisch spel is. Je kunt het spel winnen door tegenstanders te elimineren of targets van de tegenpartij omver te schieten. Doordat er meerdere manieren zijn om te winnen biedt archery tag ook voldoende diepgang, waardoor geen enkel potje hetzelfde is.
Programma
Archery Tag speel je met 2 teams tegen elkaar. Beide teams hebben een aantal targets die de tegenstander moet proberen te raken met de pijlen. Wanneer van een team alle targets geraakt zijn, heeft dat team verloren. Er kan ook gewonnen worden door alle spelers van de tegenpartij te raken. Op deze uitdagende wijze zal je dus heel tactisch moeten spelen om je eigen targets te beschermen maar tegelijkertijd ook voor de aanval te gaan. Archery tag duurt in totaal 2 uur lang.
Vooraf aan het uitje krijgt iedereen een uitgebreide uitleg over het wapen, het veld en de regels.
De huur van de maskers en wapen zitten in de prijs inbegrepen.
Archery tag duurt 2 uur lang.
Het is mogelijk om in de avond te komen, dankzij onze verlichte velden.
Ook zeer geschikt voor grote groepen.
Op onze locaties zijn er uitgebreide horeca mogelijkheden.
Het Kipsaté menu wordt geserveerd met Patatoes en mayonaise!
Makkelijk te combineren
Archery tag is een ontzettend leuke activiteit die erg makkelijk te combineren is met een andere activiteit. Bekijk een van onze heerlijke horecamogelijkheden of combineer het met een andere stoere activiteit. Bij Fundustry Adventures vind je de leukste activiteiten voor een onvergetelijk uitje!
Onze coronaproof locaties
Op al onze locaties is de aankomst van groepen volledig afgestemd op de capaciteit van het gebouw. Gedoseerd worden jullie toegelaten tot een ruime ontvangstruimte waar je rustig in alle ruimte kunt plaatsnemen voor de ontvangst. Jullie drankjes en hapjes serveren we momenteel niet, maar plaatsen we op de bar. De tafels zijn extra ruim opgezet en de toiletten hebben een speciale wachtrij en worden extra vaak schoongemaakt.

---
Boek Archery Tag












Is je groep te groot om te boeken?
Vraag dan een offerte aan!
---