Wat trek je aan?
Het is belangrijk dat jouw outfit volledig is samengesteld op het themafeest. Wat is het thema en wat hoort daar bij? Moet je gek verkleed of juist chique? Vraag ook aan andere gasten wat zij aantrekken en haal hier inspiratie uit. Daarnaast hebben wij bij Fundustry Adventures een aantal tips voor je!
Welke kleding bij welk thema?
Bij de Hollandse avond ga je in het oranje en tijdens het Oktoberfest in Dirndl of Lederhosen. Dit zijn outfits die voor de hand liggen. Op deze pagina bespreken we de outfits waar sommige mensen vaak moeite mee hebben.
Proud to be fout, een ontzettend leuk thema maar wat doe je aan? Mensen weten vaak niet goed wat ze met dit thema aan moeten. Het is echter heel simpel. Trek je kast open en kijk naar oude (carnavals) kleding. Als je denkt, dit kan echt niet, trek het dan juist aan! Met dit thema kun je alles aan. Veel kleur, glitter en gekkigheid maakt je outfit als maar leuker. Wees niet bang verschillende dingen over elkaar aan te doen. Dit is juist de bedoeling! Elk gek kledingstuk is geschikt als foute party kleding.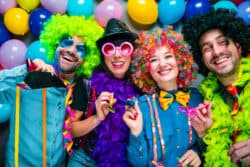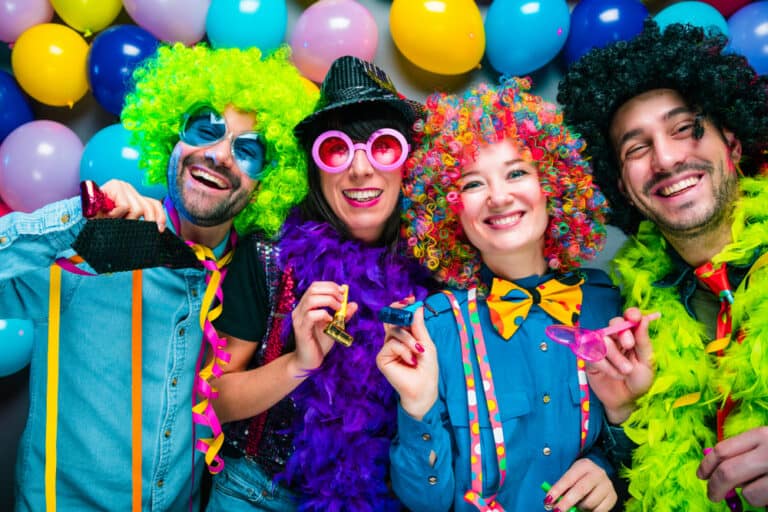 Chique gekleed, bij meerdere thema's is de dresscode (casual) chique. Denk aan Casino themafeest, Maffia, Hollywood, Las Vegas, Gemaskerd bal en meer. Voor deze thema's is de dresscode zeker belangrijk. Dit geeft het feest uitstraling. De dames gaan in cocktailjurkje, mantelpakje of blouse en de heren in pak. Trek je mooiste kleding aan waarin jij je fijn voelt. Het hoeft niet duur te zijn. Ga helemaal op in het thema met mooie kleding. Dit kleding advies is toepasbaar op erg veel thema's!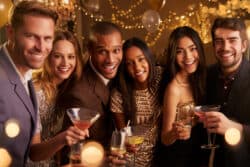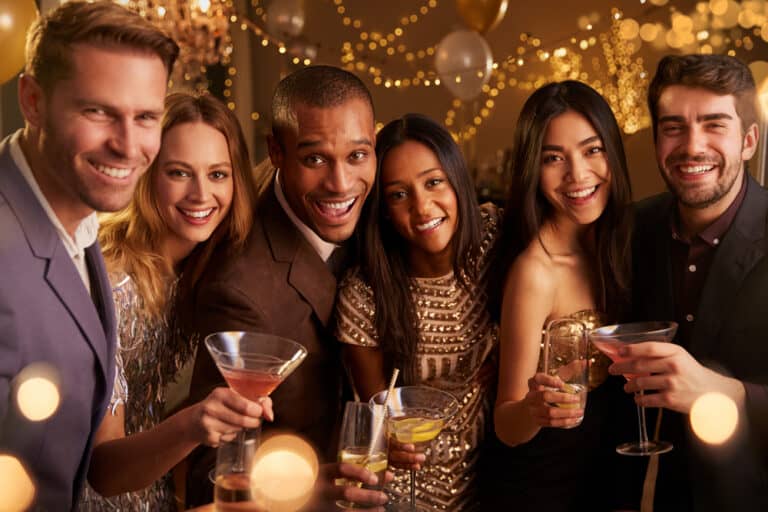 Ten slotte zijn er thema's waar de meeste mensen geen raad mee weten. Into the Jungle, Caribbean night of Wild West themafeesten zijn hier een voorbeeld van. Typ de naam van het themafeest eens in op Google en zoek op afbeeldingen. Knutsel hiermee een outfit in elkaar. Door zelf iets te maken weet je zeker dat jij uniek bent! Maak een slinger van (nep) bladeren en lianen en knoop het om je schouders voor het Into the Jungle themafeest. Maak een hoed met grote, uitstekende kleurrijke veren voor het Caribbean night Themafeest. Zelf stel je op deze manier de ideale outfit samen.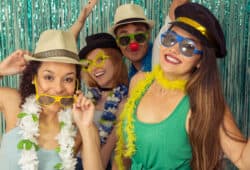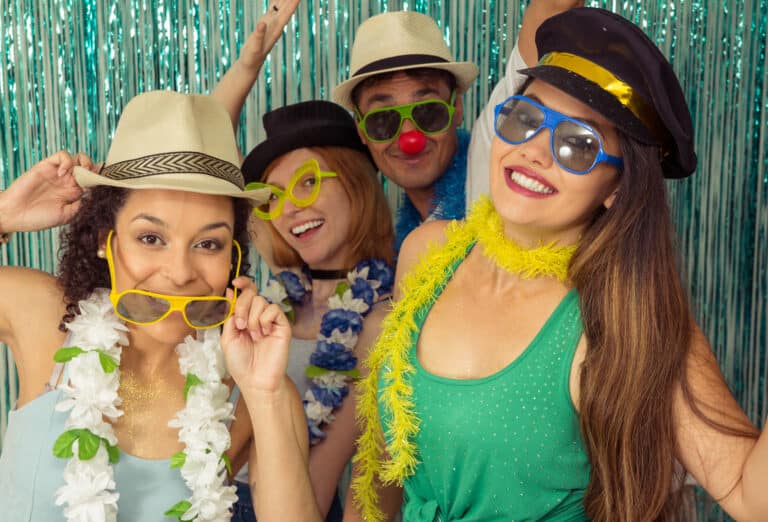 Dit zijn een aantal voorbeelden voor leuke outfits bij themafeesten. Ben jij benieuwd welke themafeesten wij bij Fundustry Adventures allemaal aanbieden? Bekijk de ruime keuze!
---