Vrijgezellenfeest met een klein gezelschap
Bij het organiseren van een vrijgezellenfeest valt het je misschien al snel op dat er bij veel activiteiten wordt aangegeven dat er bijvoorbeeld minimaal 10 mensen moeten deelnemen. Dit is natuurlijk een probleem wanneer je een vrijgezellenfeest wilt organiseren met een kleinere groep mensen. Gelukkig zijn er ook genoeg activiteiten die je wel kunt doen met een klein gezelschap mensen!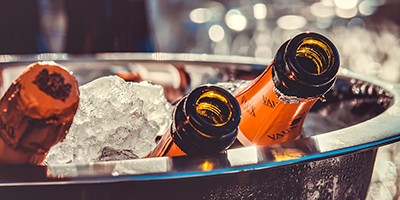 Leuke Fundustry activiteiten voor een kleine groep
Paintball en airsoft zijn ideale activiteiten om te doen met een kleine groep mensen. Buiten dat het gewoon super leuk is om te doen, hoeft jullie groep ook geen minimum aantal personen te hebben om deel te nemen aan een paintball of airsoft activiteit. Het is mogelijk om tegen andere groepen te spelen of om gewoon met jullie eigen groep te spelen. Als jullie graag met jullie eigen groep willen spelen, dan raden wij het wel aan om even naar de gewenste locatie te bellen en te vragen wanneer het rustig is en of jullie dan op die rustige dag met jullie eigen groep kunnen komen paintballen.
Bij men bachelor kun je uit 3 verschillende pakketten kiezen met elk 2 super leuke activiteiten. Voor deze activiteiten hoef je niet met een minimumaantal mensen te zijn, echter is er voor de solex tour wel een maximum van 12 personen. Klik op deze link en lees meer over men bachelor!
Bij women bachelor werkt het precies hetzelfde als bij men bachelor. Je kunt zelf kiezen uit 3 verschillende pakketten waarbij er bij elk pakket ook weer 2 super leuke activiteiten bij zitten. Bij twee pakketten van women bachelor, zit ook weer een solex tour waar dus maximaal 12 personen aan mee kunnen doen. Klik op deze link en lees meer over women bachelor! 
Activiteiten op eigen houtje
Een andere manier om de activiteiten met een minimumaantal mensen te voorkomen is, om gewoon zelf een activiteit te verzinnen en deze thuis of buitenshuis te doen. Het voordeel hiervan is dan dus dat je geen minimumaantal mensen hoeft te hebben en het kost ook nog een minder geld! Bedenk bijvoorbeeld zelf een leuke citygame die jullie vervolgens gaan uitvoeren in de stad, helemaal gratis!
Vrijgezellenfeest vieren op locatie
Wil je een vrijgezellenfeest vieren in een grote stad? Dan kun je terecht op onze volgende pagina's:
---