Wie komen er naar het bedrijfsuitje?
Het kan heel leuk zijn om een uitje te doen als collega's onder elkaar, maar soms is het ook leuk om te weten wie nou die echtgenoot is waar de secretaresse het altijd over heeft of erachter te komen of de dochter van de directeur echt zo goed kan voetballen. Bedenk daarom voor jullie zelf of jullie het bedrijfsuitje alleen voor de collega's gaan organiseren, of dat er ook familie en vrienden van het personeel mogen komen!
Wanneer jullie ervoor kiezen om ook de vrienden en familie van jullie collega's uit te nodigen voor het bedrijfsuitje, wordt het uitje natuurlijk ook gelijk een stuk duurder! Is hier wel genoeg budget voor? Zorg ervoor dat jullie hier wel rekening mee houden!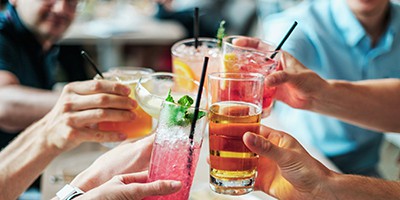 Welke teamactiviteit gaan jullie doen?
Elk jaar bowlen heb je op een gegeven moment ook wel gezien, jij houdt het dit jaar origineel.
Om jullie perfecte uitje te plannen, is het belangrijk om goed te weten wat voor types er op jullie bedrijf rondlopen en waar zij van houden. Mocht jullie bedrijf nou veel verschillende mensen hebben, dan kan je de groep altijd splitsen. Dan gaat de ene helft van de groep bijvoorbeeld driften en de andere helft een workshop schilderen volgen.
Hulp nodig bij het zoeken van een geschikt bedrijfsuitje? Bekijk ons volledige assortiment aan bedrijfsuitjes!
Een bedrijfsuitje inclusief diner?
Na een lange en actieve dag heeft iedereen natuurlijk behoorlijke trek gekregen, dus wat sluit het bedrijfsuitje nou beter af dan een heerlijke gezamenlijk diner! Ga bijvoorbeeld met elkaar dineren in een gezellig restaurant of kom heerlijk avondeten bij Fundustry Adventures! Bij ons zijn er verschillende mogelijkheden waarbij een heerlijk avondmaal wordt geserveerd. Kies bijvoorbeeld voor een uitje in combinatie met een heerlijk BBQ diner of kies voor een spannend en verrukkelijk moorddiner!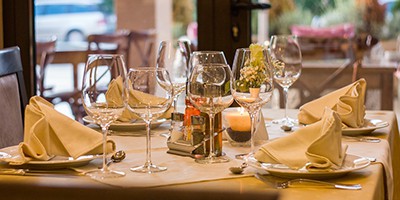 Zorg voor voorpret
Wanneer de collega's zin hebben in het bedrijfsuitje, is de dag al voor de helft geslaagd! Zorg dus dat mensen alvast uitkijken naar jullie excursie, jij hebt je uiteraard ook niet voor niets zo hard ingespannen. Hang bijvoorbeeld overal hints op, zodat mensen kunnen raden wat jullie gaan doen of laat mensen via Gif'jes aangeven of ze er wel of niet bij kunnen zijn. Zo slaat jouw enthousiasme over op de rest!
Zorg voor napret
Niet alleen de voorpret is belangrijk, maar door samen na te genieten blijft het uitje langer hangen. Vergeet vooral niet de foto's door te sturen, of wie weet heeft iemand tijdens jullie bedrijfsuitje nog wel een vlog gemaakt. Houden jullie van wat competitie, dan kan het ook leuk zijn wat titels uit de delen. "Beste Schotse accent" bij onze Highland games, of "Mister/Miss Filerijden" bijvoorbeeld.
Nog meer advies nodig?
Zijn jullie nou toch nog opzoek naar meer handige tips en tricks voor het organiseren van jullie bedrijfsuitje? Bekijk ook eens onze pagina over teambuilding
---
Geïnteresseerd in meer informatie over bedrijfsuitjes?
Meld je aan voor onze speciale Bedrijfsuitjes Nieuwsbrief!
---