Zomer in NL: binnen activiteiten
Ontsnap aan het weer
Is het slecht weer maar heb je toch zin in een uitdaging (en wil je niet nat worden)? Probeer dan te ontsnappen uit een escaperoom! Super spannend én uitdagend! Er is een groot aantal thema's te kiezen met veel spannende kamers waaruit je moet ontsnappen. Perfect voor een regenachtige zomerdag!
Culinair genieten
He bah…regen! Niet veel meer te doen dan de tv aanzetten en hopen dat het droog wordt tijdens je zomervakantie? Nee hoor, ga er lekker op uit! En met lekker bedoelen we genieten, want tijdens leuke en gezellige kookworkshops kun je je even helemaal uitleven, zonder dat je last hebt van dat slechte weer. Wat te denken van 'Heel Holland bakt' of een heerlijke sushi-workshop? Zo kom jij je dag wel door!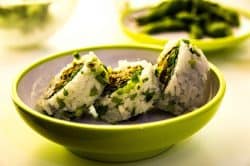 Neem je kids mee naar een indoor pretpark
Heerlijk zomervakantie! Even lekker op stap met de kinderen, de plannen zijn gemaakt….helaas…slecht weer. Wat nu? Dat dagje Efteling of dierentuin is mooi in het water gelopen. Gelukkig zijn er ook opties om je binnen te vermaken. Wat te denken van een indoor-pretpark zoals Plopsa Coevorden? Of een leuke binnenspeeltuin? Gelukkig zijn er genoeg overdekte uitjes te vinden om de vakantie toch tot een succes te maken!
Feel the need for speed
Zijn je kinderen de speeltuin ontgroeid? Of wil je lekker met vrienden een stoere, overdekte activiteit boeken? Dan is karten een uitstekende optie. Laat zien wie de beste coureur is en ga de strijd aan met je vrienden of familie. Bijvoorbeeld op de grootste kartbaan van Europa! En het mooie is: de meeste kartbanen zijn overdekt, ideaal wanneer het weer even tegenzit!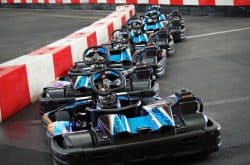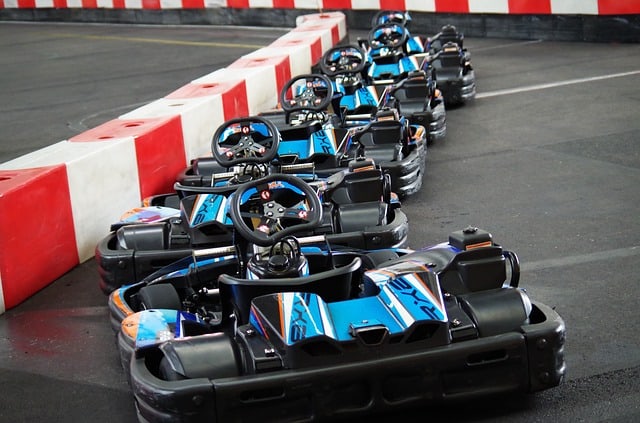 Lekker creatief bezig zijn
Houd jij niet zo van snelheid, maar wil je tijdens de zomervakantie lekker creatief bezig zijn? Boek dan een leuke workshop! Lekkere dingen maken, leuke gadgets in elkaar zetten of gewoon heerlijk bezig zijn: er is voor ieder wat wils. Een ideale manier om van een treurige dag, een topdag te maken!
Heb je ook zomervakantie maar nog geen idee wat je wil doen? Bekijk dan de leukste indoor (en outdoor!) uitjes. Je kan het zo gek niet verzinnen of je kan het doen. Geniet van je zomer!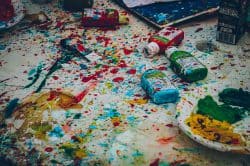 Lees meer:
---