Onze collega's!



---
De leukste bijbaan ever!
Je komt aan op onze locatie. Je zorgt er voor dat de wapens gereed staan, gepoetst en met een vol magazijn, voordat de gasten komen.
De gasten komen aan en jij verwelkomt ze enthousiast. Je begint het uitje met het serveren van een drankje voor de gasten. Nadat de gasten zich hebben omgekleed, ga je naar het veld toe, ze hebben er al zin in! Je maakt de gasten wegwijs met het gebruik van de wapens en de veiligheidsinstructies. Dan is het tijd om de strijd los te laten barsten, je zorgt er voor dat het volgens de spelregels gaat. Na een lekker potje knallen is het tijd voor een biertje (voor de gast uiteraard). Jouw biertje staat klaar na een dag heerlijk werken!
Als je bij ons werkt ben je:
Enthousiast
Enorm sociaal aangelegd
Gewend om voor groepen te staan
Altijd in het bezit van een brede glimlach
Een dag vrij in het weekend
Rekening houdend met flexibele werktijden kun je vast bedenken wat wij zoeken en of jij jezelf geschikt acht voor deze functie.
Solliciteer direct
Wat kun jij van ons verwachten?
Geld (wel pas nadat je hebt gewerkt)
Werken wanneer het jou uitkomt!
Natuurlijk jaarlijks de leukste bedrijfsuitjes van Nederland 😉
Een gezellige werkplek in Nijmegen, Rotterdam, Assen, Harderwijk, Gouda, Eindhoven of Antwerpen.
De leukste collega's en ja, dit claimt elk bedrijf, maar bij ons is het echt zo!! Kijk eens naar het volgende filmpje om te kijken wat je nieuwe collega's vinden van werken bij Fundustry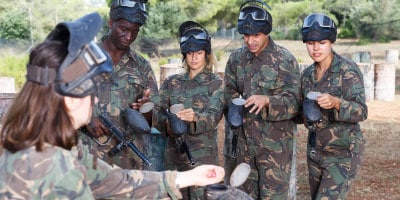 ---
Wat doet Fundustry?
Ons doel is in 2030 leuke uitjes te organiseren voor 1 miljoen mensen!
Ambitieus? Zeker! Haalbaar? Ongetwijfeld!
Wij kunnen jouw hulp goed gebruiken! Naast paintball en airsoft zijn er nog veel meer uitdagende uitjes die je bij ons kunt begeleiden.
Bekijk ook onze vacatures voor Horeca medewerker, Entertainer, Quad / Drift instructeur, Spel / Workshop / Escape Room begeleider.
Denk jij nou: jaaaaaa, hier MOET ik gaan werken? Vul dan direct onderstaand sollicitatieformulier in.
---
Deel deze vacature met je vrienden!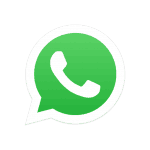 ---