Cocktail Maken
2 uur FUN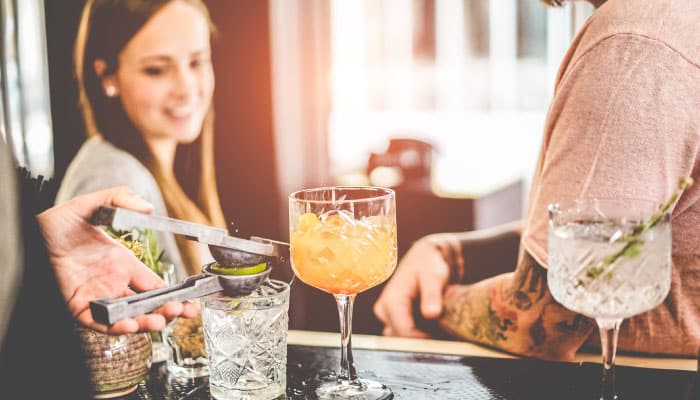 ✓

Workshop Cocktail maken
Boek direct
Fundustry XL Deal
Compleet Pakket!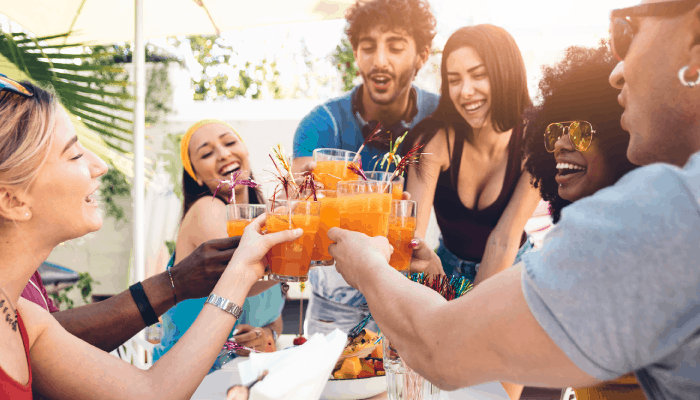 ✓

Koffie met Muffin

✓

Workshop Cocktail maken

✓

Kipmenu incl. drankje
Fundustry XXL Deal
Meest populair!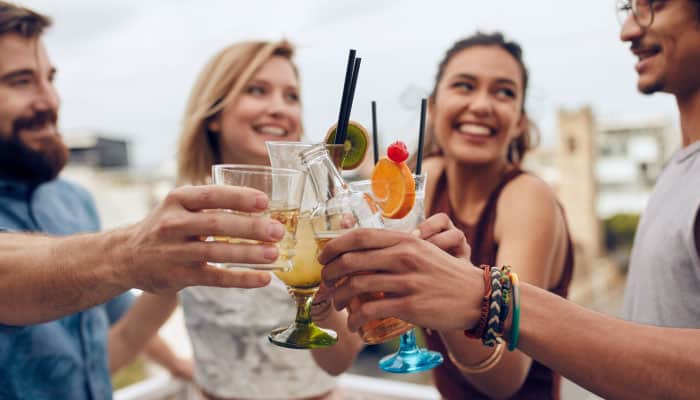 ✓

Koffie of Prosecco met Muffin

✓

Workshop Cocktail maken

✓

Extra activiteit naar Keuze

✓

Keuze uit BBQ of Kipmenu incl. 2 drankjes
---
Deze bedrijven zijn al fan!



---
Cursus cocktails maken
Een cursus cocktails maken is leuk voor iedereen! Drink je liever geen alcohol of ben je de BOB, dan zijn er ook speciale recepten op mocktails te maken. Mix zelf de ingrediënten voor de meest bekende cocktails. Precies zoals een flairtender (bartender die gespecialiseerd is in cocktails maken) ga je de ingrediënten voorbereiden, mixen en uitschenken. Het leukste van deze cursus cocktails maken is misschien nog wel het proeven.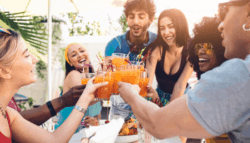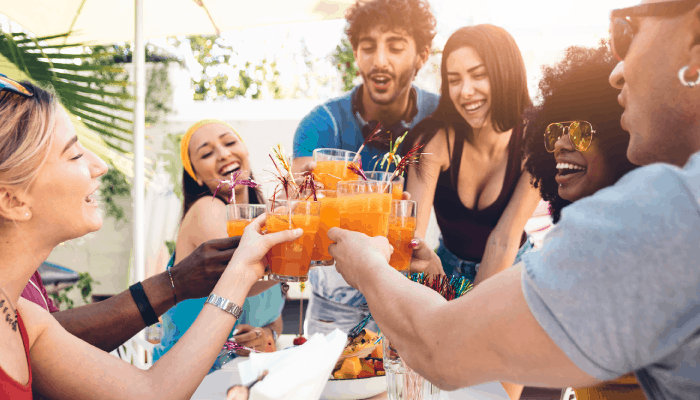 Coronaproof cocktails maken op 1.5 meter
Voor aanvang van de Cocktail Workshop worden alle materialen ontsmet zodat ze goed schoon zijn voor gebruik. In het voorjaar/zomer zijn we graag buiten op ons zonnige terras, niet alleen daar, maar ook binnen is voldoende ruimte voor de hele groep om cocktails te bereiden. Voor het bereiden van de ingrediënten zijn handschoenen aanwezig. Het genieten van de cocktail doen we ook graag op ons ruime en zonnige terras!
Cocktail workshop op locatie
De cocktail workshop kan op iedere locatie naar wens worden gedaan. Op onze gezellige Fundustry locaties hebben we alle materialen bij de hand en (in de zomer) een zonovergoten terras met prachtig uitzicht. Een middagje cocktails mixen met vriendinnen bij Fundustry is een uitstekende keuze. De cocktailworkshop is ook geschikt voor kleine groepen.
Onze coronaproof locaties
Op al onze locaties is de aankomst van groepen volledig afgestemd op de capaciteit van het gebouw. Gedoseerd worden jullie toegelaten tot een ruime ontvangstruimte waar je rustig in alle ruimte kunt plaatsnemen voor de ontvangst. Jullie drankjes en hapjes serveren we momenteel niet, maar plaatsen we op de bar. De tafels zijn extra ruim opgezet en de toiletten hebben een speciale wachtrij en worden extra vaak schoongemaakt.
Cocktail Workshop Vrijgezellenfeest
Nog een avondje uit met de meiden voordat je gaat trouwen. Kom een cocktail cursus volgen en maak je eigen mojito of pina colada. Alle ingrediënten zijn aanwezig voor een supertof vrijgezellenfeest. Een workshop met als resultaat een heerlijk verfrissend drankje is perfect voor een zomermiddag op één van onze terrassen. Drinkt één van jullie liever geen alcohol? Geen probleem er zijn ook populaire recepten voor mocktails beschikbaar bij de workshop.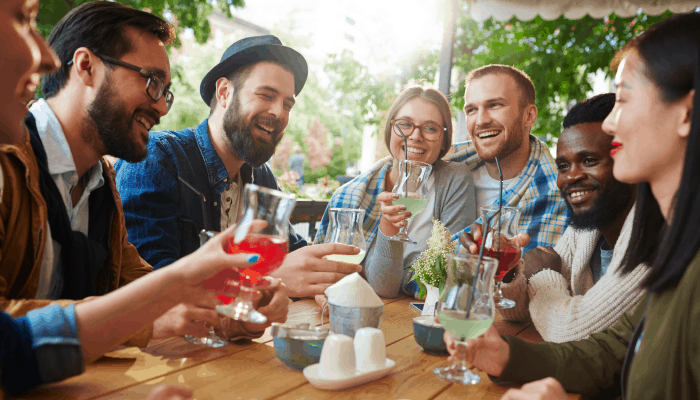 De cocktail workshop is ook voor mannen! Met een kleine twist in de smaken, worden er stoere cocktails gemaakt om van te genieten. Een soort bartender workshop, maar dan met cocktails. Een Manhattan cocktail met whisky of een echte Cuba Libre met rum. Doe alle ingrediënten in de shaker en geniet van het resultaat! Liever iets te eten? Bekijk dan alle kookworkshops.

---
Cocktail Workshop Boeken












Is je groep te groot om te boeken?
Vraag dan een offerte aan!
---