Zilver Workshop
Maak zelf een ring!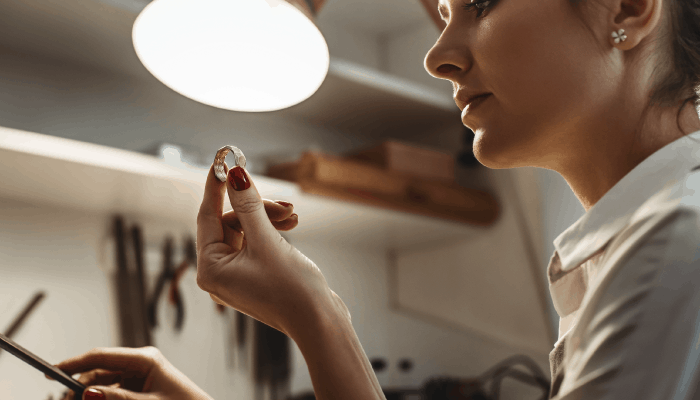 ✓

Uniek resultaat om te dragen!
Boek
Fundustry XXL Deal
Meest populair!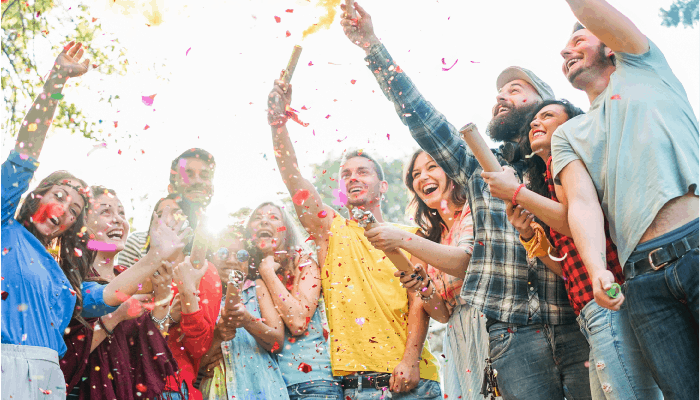 ✓

Koffie of Prosecco met Muffin

✓

Zilver Workshop

✓

Extra activiteit naar Keuze

✓

Keuze uit BBQ of Kipmenu incl. 2 drankjes
Fundustry TOP Deal
Compleet pakket!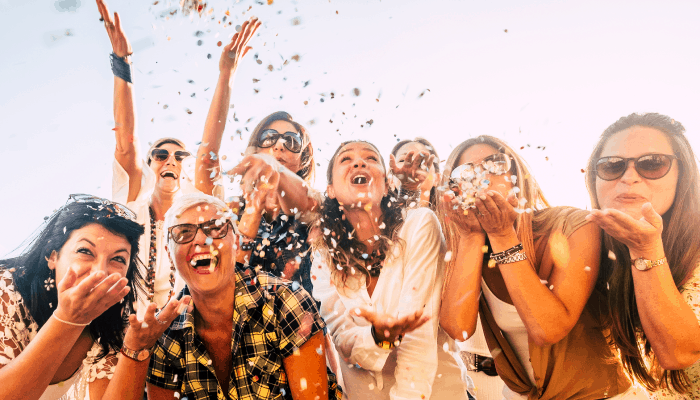 ✓

Koffie of Prosecco met Muffin

✓

Zilver Workshop

✓

Extra 2 activiteiten naar Keuze

✓

Keuze uit BBQ of Kipmenu incl. onbeperkt drinken
---
Deze bedrijven zijn al fan!



---
Zilveren Ring Workshop
Zelf een zilveren ring maken klinkt moeilijk, maar met de verschillende stappen die we tijdens de zilveren ring workshop nemen valt het mee. Je gaat eerst een ring ontwerpen, hem op maat knippen, eventueel graveren met stempels en vervolgens solderen en polijsten. Dit is de hele workshop slechts in een notendop. Je zult veel langer bezig zijn om alle technieken te overwegen en toe te passen.
De mogelijkheden voor zilveren ringen zijn eindeloos, je kunt zelf kiezen welk ontwerp en welke stijl het beste bij jou past. Wil je een zilveren ring voor dames of heren maken? Kies een tekst die je erin wilt zetten en bepaal of de ring dicht gesoldeerd moet worden. Voor de afwerking kun je kiezen voor glad, mat of gedeukt, vervolgens nog een rondje polijsten en oppoetsen en dan is je ring klaar om gedragen te worden.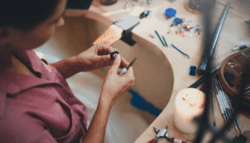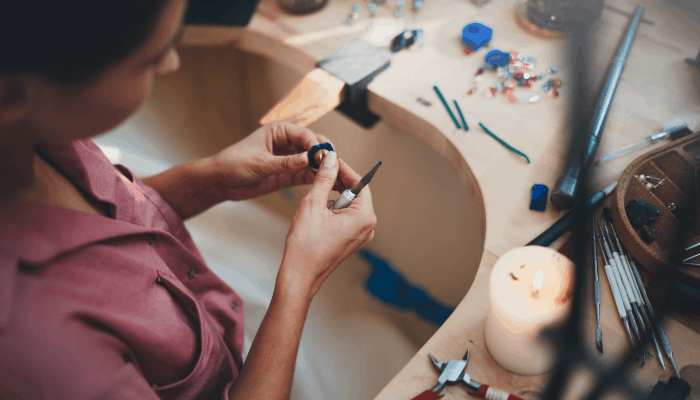 Workshop Zilver voor 2 personen
Workshop edelsmeden zilver met 2 personen volgen? Dat kan met de speciale inloopworkshops. Op vaste tijden kun je alleen of met z'n tweeën aansluiten bij een groep terwijl je toch ieder je eigen sieraad maakt. De begeleider helpt iedereen op weg met zijn/haar ring en verdeelt de aandacht en hulp onder alle aanwezigen. Zo maak je niet alleen een prachtige zilveren ring, maar sluit je misschien ook nieuwe vriendschappen.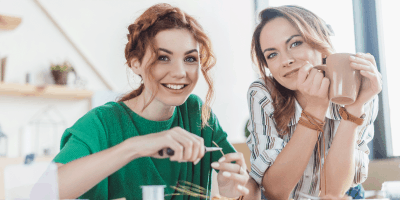 Ook met een grote groep is een workshop zilver mogelijk. Perfect voor een vrijgezellenfeest waar je samen een herinnering maakt aan een bijzondere dag. Ieder maakt zijn eigen ring en voelt daarmee een verbondenheid met de groep vriendinnen.
---
Boek Zilver Workshop
Is je groep te groot om te boeken?
Vraag dan een offerte aan!
---