Zomeruitjes
Rotterdam op het best
Rotterdam is een super leuke stad om te bezoeken, maar wordt deze zomer nóg leuker! Want tijdens Rotterdam Unlimited verandert het centrum van de Maasstad in een gigantisch festival. En het mooie is: de toegang is helemaal gratis! Leuke optredens, een spectaculaire Zomerparade en heerlijk eten: wat wil je nog meer deze zomer?
Sprookjesachtig genieten
Ben je fan van de Efteling én de zomer? Dan zit je de komende maanden helemaal goed in Kaatsheuvel! In het meest sprookjesachtige pretpark van ons land wordt deze zomer namelijk het Negen Pleinen Festijn georganiseerd. In juli en augustus is het park tot 23.00 uur geopend én door de hele Efteling heen vind je leuke optredens en eettentjes…genieten dus!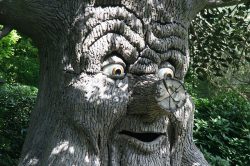 Familiepret in Dedemsvaart
Dedemsvaart is misschien niet de eerste plaats waar je aan denkt voor zomerse uitjes. Toch wordt hier elk jaar Dedemsvaria georganiseerd: een groot festijn met onder andere een kermis, braderie, kinderdag, autorodeo en nog veel meer! Een leuk uitje voor jong en oud.
Ga de natuur in
Ga deze zomervakantie de natuur in! Met onder meer de Hoge Veluwe, Loons en Drunense Duinen, Nationaal Park Oosterschelde en ga zo maar door, is er keuze voor iedereen. De leukste wandelroutes vind je bij Natuurmonumenten, van lang tot kort en van ontspannend tot intensief. Genoeg te zien en te doen in ons land, zodat je nooit uitgekeken raakt op de prachtige natuur!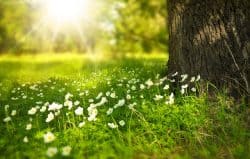 Bezoek een leuk museum
Valt het weer deze zomer wat tegen? Ook dan is er genoeg te doen! De zomervakantie kun je nóg leuker maken met een bezoek aan een museum. Op de website van de Museumgids vind je informatie over 1647 musea in ons land! Van regionale kunst tot aan het Rijksmuseum, met zo'n grote keuze is er altijd wel iets wat jou (en je kinderen) een dag kan boeien!
Oog in oog staan met de leukste dieren
Ben jij liefhebber van dieren en natuur? Wil je graag oog in oog staan met exotische diersoorten en tijdens een leuk zomers uitje een reis door de wereld maken? Dan raden wij een bezoekje aan de dierentuin aan! Van grote dierenparken zoals Artis en Blijdorp naar kleinere parken zoals Avifauna en Apenheul: ga op avontuur in de leukste dierentuinen van ons land!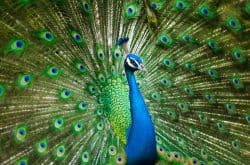 Leuke activiteiten
Maar je kunt er natuurlijk ook voor kiezen om de voorbereiding van je dagje uit deze zomer over te laten aan anderen. Kies online een leuke activiteit en ga helemaal los tijdens paintball, een driftcursus, in de escaperoom, tijdens een bierproeverij, in de VR-ruimte of tijdens nog veel meer activiteiten. Voor je het weet is je zomer voorbij, want de tijd vliegt als je plezier hebt!
Dus je ziet het: keuze genoeg als je thuis blijft deze zomer of als uitje naast je reis. Wat je ook gaat doen: met deze tips wordt de zomervakantie van 2018 onvergetelijk. Geniet van de zomer!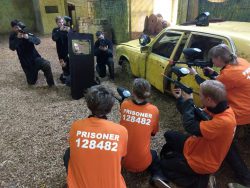 Lees meer:
---