Light Pack
2,5 uur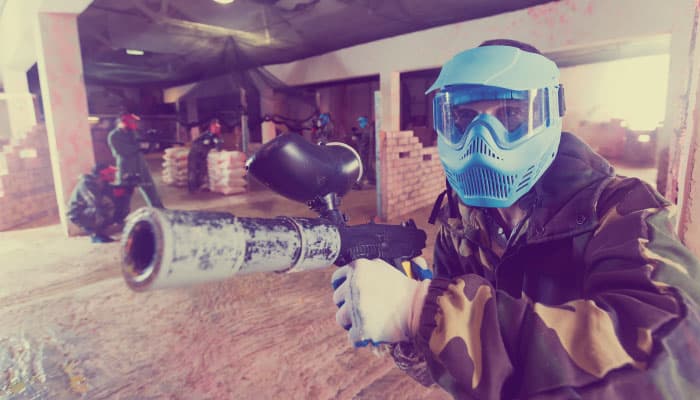 ✓

Inclusief 200 kogels

✓

Gratis kluisjes

✓

Gebruik konijnenpak
Normal Pack
2,5 uur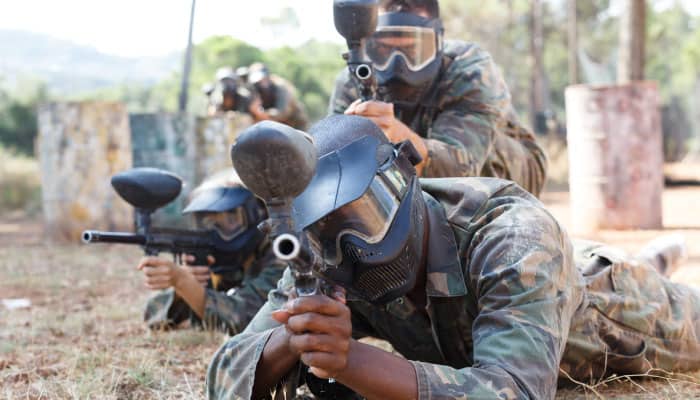 ✓

Inclusief 400 kogels

✓

Gebruik kluisjes

✓

Gebruik konijnenpak
Extreme Pack
2,5 uur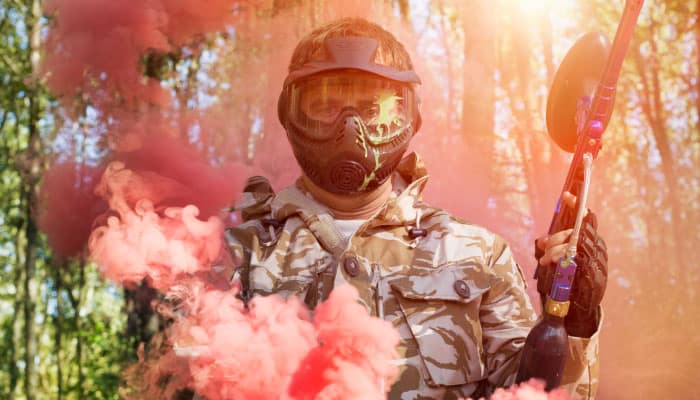 ✓

Inclusief 550 kogels

✓

Gebruik kluisjes

✓

Gebruik van Safety Pack

✓

Gebruik konijnenpak

✓

Gebruik van Extreme Gun
Termination Tournament
3 uur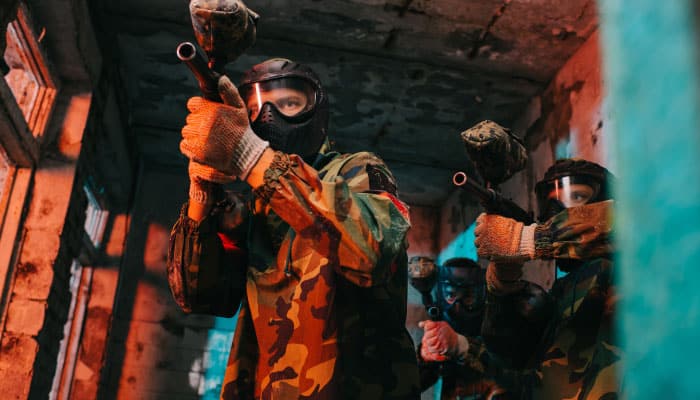 ✓

Paintball + 200 kogels

✓

Archery tag

✓

Airsoft + onbeperkt kogels
Fundustry XXL Deal
Meest populair!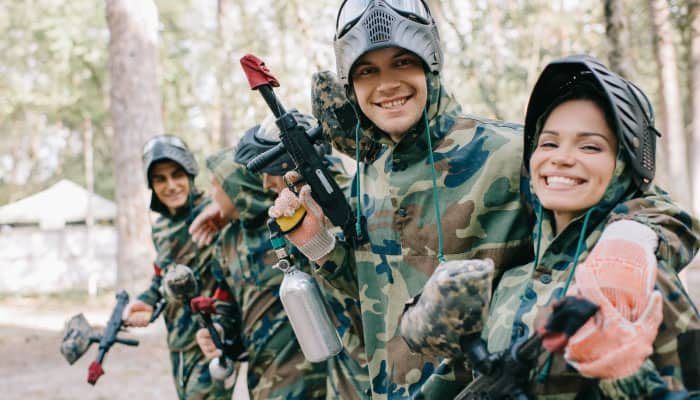 ✓

Koffie of Prosecco met Muffin

✓

Paintball met 300 kogels

✓

Extra activiteit naar Keuze

✓

Keuze uit BBQ of Kipmenu incl. 2 drankjes
Fundustry TOP Deal
Compleet pakket!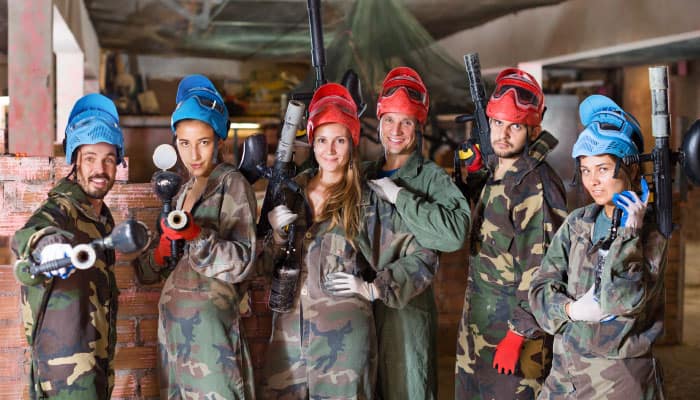 ✓

Koffie of Prosecco met Muffin

✓

Paintball met 300 kogels

✓

Extra 2 activiteiten naar Keuze

✓

Keuze uit BBQ of Kipmenu incl. onbeperkt drinken
---
Deze bedrijven zijn al fan!



---
Dit is paintball!
Paintballen in de prachtige natuur die de Ardennen te bieden heeft. Een ruig en avontuurlijk paintballveld in de buitenlucht. Op deze outdoor locatie speel je de vetste gamemodes. Rennen, duiken en veroveren tijdens Capture the Flag of keihard gaan tijdens de Bunnyrun. Zie jij je beste vriend al rennen in een roze konijnenpak? Dan is het tijd om te schieten! Vooraf krijg je uitleg over de wapens, munitie, het veld en de spellen, daarna is het tijd om de strijd met elkaar aan te gaan!
Paintball in teams
Ga in teams de strijd tegen elkaar aan. Heb jij met je team de beste tactiek om de vlag te veroveren? Zoek de beste schuilplekken en werk samen om het andere team te verslaan. Werk je samen of gaat ieder voor zich? Bepaal zelf de spelregels tijdens een spel vol met actie. Springen, rollen en duiken, alles om de kogels van je tegenstanders te ontwijken. De spelbegeleider ziet toe op valsspelen en veiligheid.
Paintball in de Ardennen
Op deze unieke locatie in de mooie natuur van de Ardennen beleef je een onvergetelijk potje paintball. De avontuurlijke locatie staat garant voor een ruige strijd! Paintballen is ideaal voor een bedrijfsuitje, vrijgezellenfeest of gewoon een dagje uit met vrienden. Inbegrepen zijn paintballgun, masker, een groot aantal kogels en altijd goede begeleiding. Kies uit één van onze vele pakketten voor extra speelplezier. Op het moment is het niet mogelijk in de Ardennen te paintballen ivm corona maatregelen, maar onze andere te gekke Belgische paintball locatie staat voor je open! Bekijk het paintballen in Antwerpen.
Paintball combi's
Is paintballen alleen niet genoeg? Kies uit een andere activiteit om vóór of ná het paintballen te doen. Blijf in de actieve stemming door de stoere survival games te doen. Samen met je vrienden, collega's of familie meedoen aan Expeditie Robinson, Archery tag spelen en draden ontwijken tijdens Electric Fence. Of doen jullie het rustiger aan en sluit je het paintballen af met een heerlijke BBQ. Alles is mogelijk!
Kom paintballen op een van de meest avontuurlijke locaties bij Fundustry Adventures. Zoek de actie op en ga de strijd aan met je vrienden, collega's of familie. Een perfect uitje en makkelijk te combineren. Hou jij van actie? Kom langs en maak het mee!
---
Upgrades
Prijzen van de upgrades en extra paintballs
100 extra kogels – € 15 p.p.
Safety Pack – € 7,50 p.p.
Extreme gun – € 7,50 p.p.
---