Pubquiz
2 uur FUN!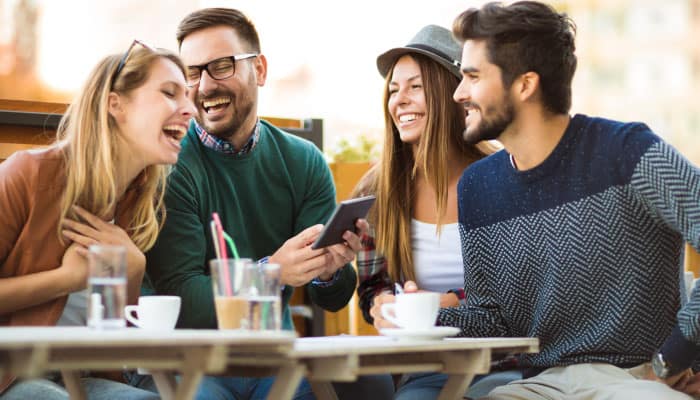 Boek
Fundustry Deal XXL
Compleet pakket!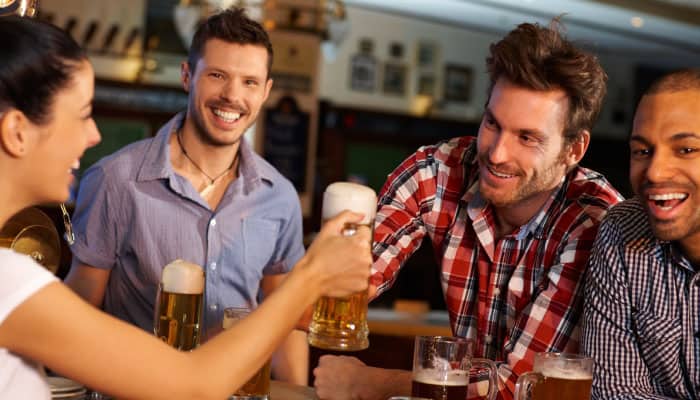 ✓

Ontvangst met koffie & muffin

✓

Gezellige Pubquiz

✓

1 extra activiteit naar keuze

✓

BBQ (do it yourself) + 2 drankjes
Fundustry Deal TOP
Meest populair!
✓

Ontvangst met koffie & muffins

✓

Gezellige Pubquiz

✓

2 extra activiteiten naar keuze

✓

BBQ (dot it yourself) + 3 drankjes
---
Deze bedrijven zijn al fan!



---
Pubquiz
Ouderwetse Spelletjesavond
De pubquiz is een fenomeen dat steeds bekender wordt in Nederlandse en Belgische kroegen en cafés. Het lijkt erg op een triviantquiz. Deze combinatie van een ouderwetse spelletjesavond en uitgaan is perfect voor een vrijgezellenfeest of bedrijfsuitje.
Hoe zit de quiz in elkaar?
Bij deze pubquiz, ook wel quiz night genoemd, worden de kandidaten in teams verdeeld. Het is ook de bedoeling dat de vragen in teamverband worden beantwoord, goed samenwerken is dus belangrijk! De vragen worden door een ware quizmaster gesteld.
Een pubquiz ziet er in de basis als volgt uit:
Ronde 1: Hier zullen kandidaten aan de hand van beknopte foto's bekende Nederlanders raden.
Ronde 2: Deze ronde zal gaan over films en series, er worden tunes afgespeeld waaruit een bepaalde serie of film afgeleid moet worden.
Ronde 3: De vragenronde. In deze ronde beantwoorden de teams vragen over actualiteiten op een breed gebied.
Ronde 4: Goed of fout. Er worden ongeveer 30 stellingen gegeven, aan de teams om te bepalen of ze goed of fout zijn. De teams krijgen dus allebei 2 bordjes. 1 bord met 'goed' en 1 bord met 'fout'.
Bonusrondes
De pubquiz is uit te breiden met bonusrondes waarbij je kleine extraatjes kunt winnen. Verleng je pubquiz met een half uurtje en speel twee extra rondes. Daar zijn tactisch nadenken en praktische uitvoeringen een belangrijk onderdeel van. In deze rondes maken meerdere mensen kans op een klein prijsje. De uitblinker van de avond, de pechvogel of de snelste. Er valt van alles te winnen.
Antwoorden
Weet jouw team het antwoord op de vraag? Roep het niet door de zaal, maar maak als eerste geluid met het object dat je hebt gekregen. Dit kan zijn een bel, een plastic kip of een toetertje. Zo heeft ieder team een eigen herkenbaar geluid. Het team met de meeste goede antwoorden wint de quiz. Kortom een avond vol spel, spanning en hilariteit!

Verschillende thema's
Afhankelijk van je gezelschap of je stemming, bieden we bij Fundustry diverse verschillende thema's pubquiz aan. Weet je juist heel veel van muziek? Ga dan voor de pubquiz muziek. Heb je juist veel algemene kennis? Dan is de reguliere pubquiz de beste keuze voor jou. Naast de verschillende onderwerpen, kun je ook nog eens een thema qua sfeer kiezen. Denk hierbij aan Las Vegas, Hollywood, Maffia, Het Wilde Westen of the 80s & 90s. Creëer de meest gezellige sfeer voor jouw quiz night!
---
Pubquiz Boeken












Is je groep te groot om te boeken?
Vraag dan een offerte aan!
---