---
Deze bedrijven zijn al fan!



---
Quad rijden bij Fundustry
Met de snelle quad vlieg je over de baan, terwijl de modder je om de oren vliegt, en probeer je sneller te rijden dan je familie, vrienden of collega's. Quad rijden is dan ook uitermate geschikt voor teamuitjes of vrijgezellenfeesten. Veiligheid staat ook bij het quad rijden voorop en onze instructeurs geven daarom duidelijke instructies zodat iedereen weet hoe hij veilig de baan op kan. Niets is zo veranderlijk als het weer in Nederland maar voor het quad rijden maakt een beetje regen helemaal niks uit. Sterker nog, hoe meer modder er op de baan ligt hoe spectaculairder!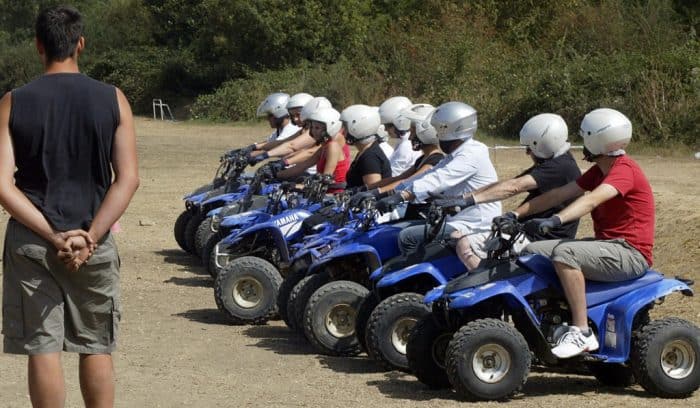 Ons quad parcours In Gouda
Op onze event locatie in Gouda (Moordrecht) hebben we twee quad tracks waar je lekker los kan gaan met onze quads. Onze quadbaan van 1530m2 bestaat uit meerdere banen waarvan de lengte varieert van 100 m tot wel 175m. Daarmee hebben we ook meteen het grootste en meest veelzijdige quad parcours van Zuid Holland. We hebben een technisch parcours, waar het draait om rijtechniek en de beheersing van de quad, en we hebben een snel parcours waar het gaat om zo hard mogelijk te rijden. Op je weg kom je allerlei obstakels tegen zoals heuvels en modderpoelen waar je je heerlijk kunt uitleven. Je kunt natuurlijk op snelheid tegen elkaar rijden maar in overleg kunnen we het quad rijden helemaal aanpassen aan jullie wensen. Geblindeerd rijden of rijden met speciale kostuums voor bijvoorbeeld een vrijgezellenfeest, alles is mogelijk. Heb je speciale wensen? Neem dan contact met ons op.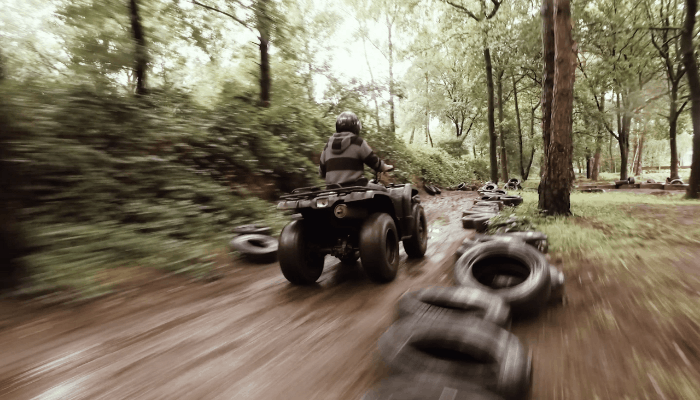 Onze quads in Gouda
Op het parcours wordt gereden met supersnelle Yamaha Grizzly 350cc quads. Deze quads zijn voorzien van een een automatische versnellingsbak en zijn dus heel makkelijk door iedereen te besturen. Op onze locatie in Gouda hebben we meer dan genoeg quads tot onze beschikking, dus ook bij grote groepen hebben we dus altijd voldoende quads. De veiligheid van onze deelnemers staat altijd voorop en daarom worden onze quads uitstekend onderhouden. Voor dat er gereden gaat worden geven onze instructeurs alle deelnemers duidelijke veiligheidsinstructies en een veilige helm zodat iedereen veilig de baan op kan. Mocht er onverhoopt toch iets fout gaan dan kunnen de quads altijd op afstand worden uit gezet.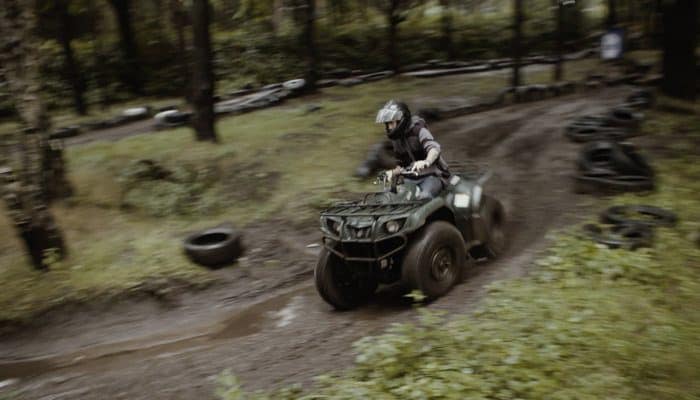 Event locatie Gouda
Op onze event locatie in Gouda (Moordrecht) vind je naast ons quad parcours ook een enorme slip-course een een ruime 4×4 baan. Je kan het quad rijden dus ook prima combineren met andere spectaculaire activiteiten zoals een slipcursus of met een stoere 4×4 de heuvels in. Dus wil je jouw teamuitje of vrijgezellenfeest compleet maken en combineren met een andere activiteit neem dan contact met ons op. Om het helemaal compleet te maken kan je het uitje afmaken met een hapje en een drankje. Wil je een op maat gemaakte uitje organiseren en heb je speciale wensen? Vraag dan nu een offerte aan of neem contact met ons op!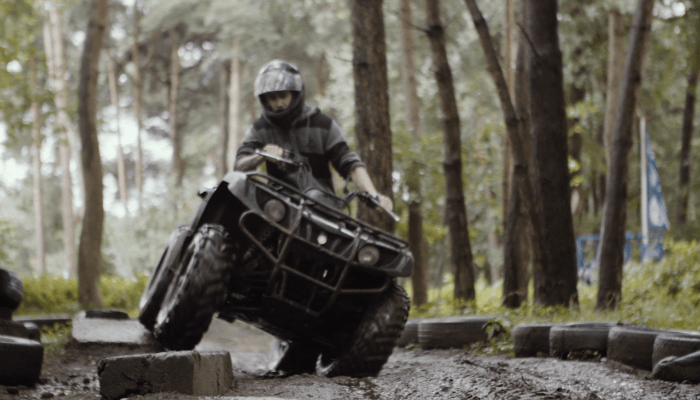 ---
Boek Quad Rijden
Het leukste uitje op 4 wielen boek je snel en gemakkelijk. Direct een datum reserveren en betalen, meteen klaar voor het leukste dagje uit! Heb je een cadeaubon gekregen? Dan kun je de ontvangen code tijdens het boeken invullen. Boek dan het juiste uitje waar je een cadeaubon voor hebt. De prijs wordt dan automatisch verrekend.
Let op: Voor het uitje quad rijden moet je minimaal 16 jaar zijn. Je hoeft niet in het bezit te zijn van een rijbewijs.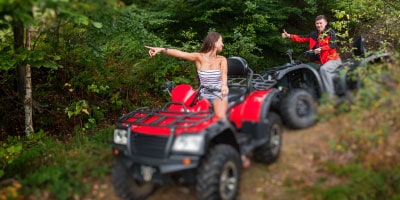 Is je groep te groot om te boeken?
Vraag dan een offerte aan!
Cadeaubon Quad Rijden
Op zoek naar een leuk cadeau? Ga voor een cadeaubon om quad te rijden, ga voor een stoere activiteit en verras je vriend(in) met een leuk uitje! Gemakkelijk en snel bestel je een cadeaubon, even afrekenen en binnen 2 minuten een mooie cadeaubon in je mailbox. Klaar om uit te printen en cadeau te geven! Wie ga jij verrassen met dit adrenalinevolle uitje op 4 wielen?!
Let op: Voor het uitje quad rijden moet je minimaal 16 jaar zijn. Je hoeft niet in het bezit te zijn van een rijbewijs.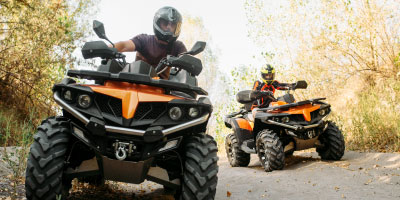 ---