Vrijgezellenfeest mannen tips
Wat is een mannen vrijgezellenfeest nou zonder mannelijke activiteiten? Niks dus! Daarom vind je in dit blogartikel de top 5 leukste en uitdagendste activiteiten voor tijdens jullie mannen vrijgezellenfeest. Het vinden van een activiteit voor tijdens jullie vrijgezellenfeest is niet het enige waar je rekening mee moet houden tijdens het organiseren van een vrijgezellenfeest. Komen er jullie er nou niet helemaal uit? Klik dan op deze link en vind handige tips die jullie zullen helpen bij het organiseren van het vrijgezellenfeest!
Top 5 vrijgezellenfeest mannen
Hieronder vinden jullie de top 5 leukste activiteiten voor tijdens jullie vrijgezellenfeest met daarbij een korte uitleg van de activiteit!
1. Die Hard Games
2. Mens Special
3. Termination Tournament
4. Survival Games
5. Escape Rooms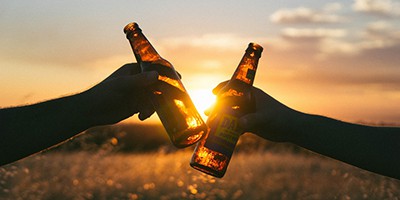 De Die Hard Games is een actieve en uitdagend uitje die bestaat uit 3 leuke activiteiten. Jullie beginnen met de Expeditie Robinson games, waarbij je verschillende onderdelen gaat spelen die verglijkbaar zijn met die in de televisieserie. Vervolgens gaan jullie een Paintball Bunnyrun doen. Tijdens de Bunnyrun trekt de vrijgezel een konijnenpak aan en rent daarmee van de ene kant van het veld naar de andere kant. Terwijl hij dit doet, mag de rest van zijn groep op hem schieten met paintball geweren. Zo vergeet de vrijgezel in ieder geval nooit meer zijn vrijgezellenfeest! Tot slot gaan jullie de Highland games spelen. De Highland games zijn traditionele schotse spelen waarbij jullie in teams de strijd met elkaar aan gaan met de onderdelen paalwerpen, bandflippen, tonrollen en touwtrekken!

Tijdens de Mens Special games gaan jullie eerst Quad Rijden op een speciaal daarvoor aangelegde behendigheidsbaan. Wanneer het quad rijden erop zit, stappen jullie in een echte 4×4 terreinwagen en verlaten jullie de weg om op een ruige offroad baan te gaan rijden! Hebben jullie genoeg stuurcontrole om de ruige terreinwagen in bedwang te houden?

Zijn jullie echte liefhebbers van shooting games? Dan is het uitje 'Termination Tournament' echt iets voor jullie! Wanneer jullie voor dit uitje kiezen gaan jullie de activiteiten; Paintball, Archery Tag en Airsoft doen. Deze activiteiten zijn super actief en draaien volledig om shooting!

De Surival Games is echt iets voor mensen, zoals de naam al zegt, die van survivallen houden! Tijdens dit uitje ga je verschillende survival proeven uitvoeren. Om mee te beginnen gaan jullie Expeditie Robinson onderdelen spelen die gebaseerd zijn op die uit de televisieserie. Vervolgens gaan jullie jullie behendigheid testen tijdens de activiteiten Electric Fence. Tot slot Gaan jullie met pijl en boog de strijd met elkaar aan tijdens de activiteit Archery Tag. En wees maar niet bang. Er zit geen scherpen punt op de pijlen, maar een zachte nop. Zo vallen er geen gewonden!

Zijn jullie goed in puzzels en raadsels? Dan is een Escape Room echt iets voor jullie! Werk samen en probeer voor het einde van de tijd de gekozen Escpae Room te verlaten! Kunnen jullie de stress en de tijdsdruk aan en weten jullie de Escape Room te verlaten voor het einde van de tijd? Of blijven jullie vor altijd opgesloten in een van onze Escape Rooms?
Vrijgezellenfeest vieren op locatie
Wil je een vrijgezellenfeest vieren in een grote stad? Dan kun je terecht op onze volgende pagina's:
Vrijgezellen feest met vrienden of vriendinnen?
---