WKR-Regeling
Werk kosten regeling en bedrijfsuitje
Iedere werknemer in Nederland betaalt natuurlijk belasting. Jij als werknemer hoeft er niet veel voor te doen, je baas houdt een deel van je brutoloon in. Een werkgever mag in sommige gevallen extra vergoedingen geven aan een werknemer zonder dat hier belasting over betaald hoeft te worden. Dit is waar de WKR (werkkostenregeling) om de hoek komt kijken. De WKR gaat dus over de vergoedingen die je als werkgever aan werknemers mag geven zonder belasting te betalen.
Het doel van deze regeling is om het allemaal makkelijker te maken en niet overal losse regels door ieder bedrijf te laten slingeren. Toch is het nog even lastig te begrijpen wat het WKR inhoudt.  Wij gaan je daar wat meer over vertellen want juist die vrijstellingen hebben invloed op evenementen, bedrijfsuitjes en teambuilding activiteiten.
Bedrijfsuitjes worden vaak gezien als loon en vallen daarom onder de WKR-regeling. Dit kan betekenen dat er extra belasting over betaald moet worden wat kan oplopen tot wel 80%! Wij van Fundustry zorgen ervoor dat jullie bedrijfsuitje door vooraf de juiste keuzes te maken, niet tot extra belastingdruk gaat leiden.
Wat valt er binnen de WKR-regeling en wat valt erbuiten?
Alles wat onder 'loon' verstaan wordt, daar wordt belasting over betaald. Maar wat is nou precies loon? Dit is alles wat een werknemer krijgt omdat hij werkt bij het bedrijf. Of het nou echt geld is of in natura wordt gegeven, dat maakt niks uit.
Een voorbeeld van 'loon' is bijvoorbeeld een fiets of elektrische scooter die je van je baas krijgt. Of bijvoorbeeld het kerstpakket wat je in december ontvangt. Dit zijn allemaal beloningen waar belasting over betaald wordt. Maar het belangrijkste, wat valt nou niet onder de WKR-regeling?
Een aantal voorbeelden die niet onder de WKR-regeling vallen is bijvoorbeeld een bos bloemen bij een jubileum of vergoedingen voor kosten die gemaakt worden binnen een bedrijf. Hierbij kan je denken aan een zakelijk diner dat een werknemer declareert.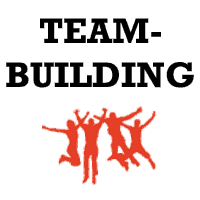 Evenementen voor relaties
Relatiedagen, dagen met vaste klanten of zelfs een congres voor externe relaties vallen allemaal niet onder de WKR-regeling. Hier hoef je dus geen belasting over te betalen.
Evenementen voor werknemers
Evenementen voor werknemers zijn in de meeste gevallen loon en vallen daarmee onder de WKR-regeling. Er zijn hier wel uitzonderingen op. Laat je uitje niet organiseren door de personeelsverenging maar laat dit lekker uitbesteden. Dit zijn dan kosten voor een bedrijf en geen beloning voor werknemers! Het is ook beter om geen zakelijk karakter aan je uitje te geven, maar gewoon lekker veel FUN!
Tips om een belastingvrije evenement te organiseren!
Kies een activiteit die bij jullie op het bedrijf gehouden kan worden. Denk aan de leukste workshops!
Train kennis of vaardigheden. Kies voor een van onze teambuilding activiteiten in plaats van alleen een bedrijfsuitje. Een combinatie is natuurlijk altijd beter!
Laat alles door een externe partij organiseren! Wij van Fundustry helpen je graag om van jullie uitje, een onvergetelijke dag te maken. Zolang de bijdrage van de werkgever beneden de 50% blijft, is het geen 'loon' van de werkgever en hoeft er geen belasting te worden betaald.
Maak er geen zakelijk uitje van. Gewoon lekker veel FUN! Dan wordt het ook niet gezien als loon.
---
Meer lezen over Bedrijfsuitjes
---