Action Painting
Kleurrijke workshop!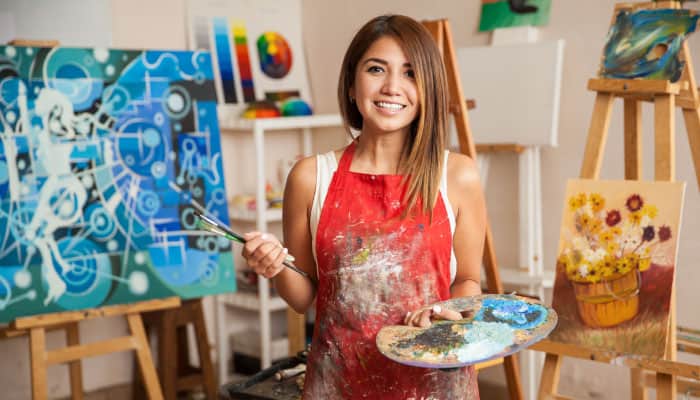 ✓

Workshop Action painting
Boek direct
Fundustry Deal XXL
Compleet pakket!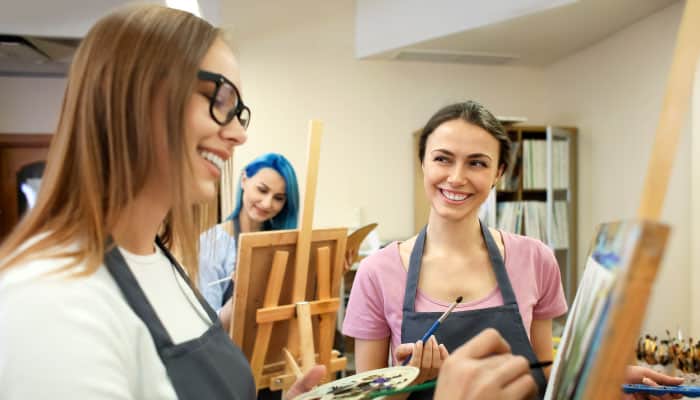 ✓

Ontvangst met koffie & muffin

✓

Workshop Action painting

✓

1 extra activiteit naar keuze

✓

BBQ (do it yourself) + 2 drankjes
Fundustry Deal TOP
Meest populair!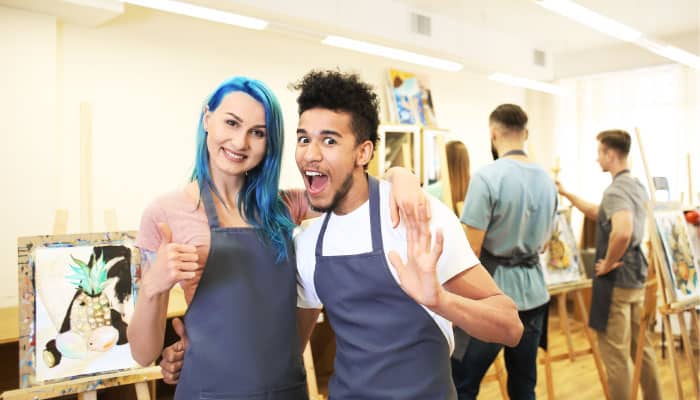 ✓

Ontvangst met koffie & muffins

✓

Workshop Action painting

✓

2 extra activiteiten naar keuze

✓

BBQ (do it yourself) + 3 drankjes
---
Deze bedrijven zijn al fan!



---
How To Action Painting
Action painting is gooien en smijten met verf, maar wel gericht op een schilders canvas. Zo ontstaat er een mooie compositie van je frustraties en kun je het resultaat mee naar huis nemen. Tijdens de workshop krijgt ieder voldoende ruimte aan een tafel waar de verf en penselen al klaar liggen. Je kunt ervoor kiezen een basiskleur op je doek vast te leggen en daar vervolgens over heen te schilderen. Met penselen van verschillende diktes en verf in verschillende kleuren 'spetter' je het doek vol.
Neem tussendoor wat afstand van je kunstwerk om het goed te bekijken en voeg her en der wat kleur of extra verfstrepen toe. Niks is fout, alles is goed, het is immers jouw kunstwerk. De begeleider van de workshop geeft toelichting op de werking van verf, penselen, kleurcontrasten en schildereffecten. Leerzaam en ook zeker leuk!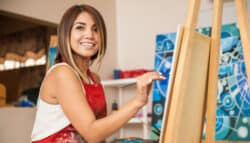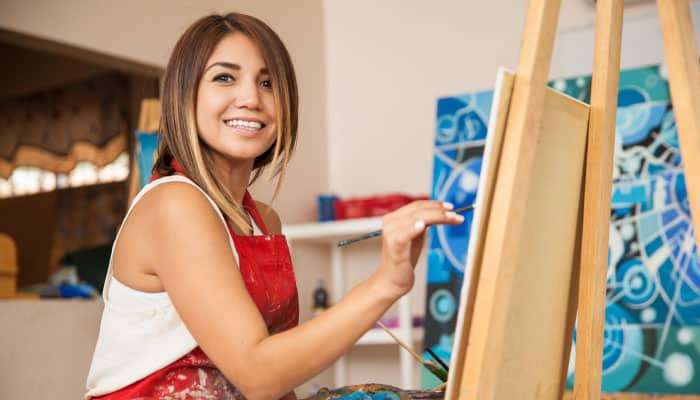 Schilder workshop vrijgezellenfeest
Een perfect uitje voor een vrijgezellenfeest. Maakt ieder zijn eigen schilderij, of wordt het een samenstelling van meerdere doeken? Wellicht als cadeau voor de aanstaande bruid/bruidegom. Neem een gedachte vast en probeer die eens te uiten in verf op je doek. Mogelijk ga je vanzelf vormen en figuren ontdekken in je kunstwerk. Een gezellige middag om samen met vrienden of vriendinnen een creatieve kant te ontdekken.

---
Boek Workshop Action Painting











Is je groep te groot om te boeken?
Vraag dan een offerte aan!
---