Parfum, Bodyscrub en Zeep
Complete Wellness Workshop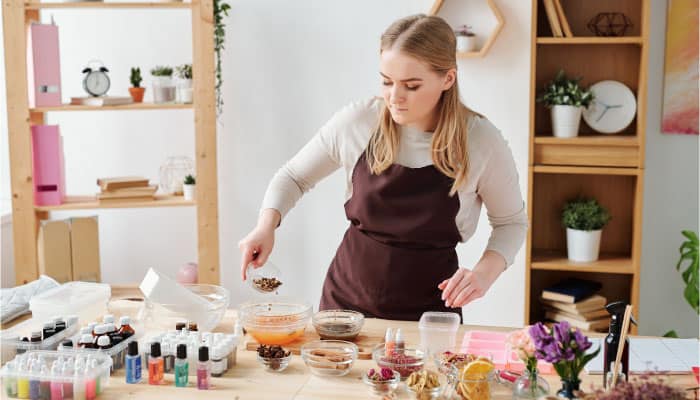 ✓

Unieke Parfum

✓

Heerlijke Bodyscrub

✓

Lekkere Zeep
Boek
Fundustry Deal XXL
Compleet pakket!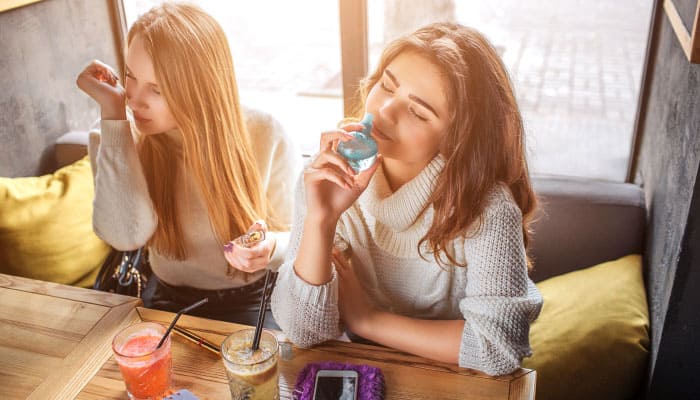 ✓

Ontvangst met koffie & muffin

✓

Wellness Workshop

✓

1 extra activiteit naar keuze

✓

BBQ (do it yourself) + 2 drankjes
Fundustry Deal TOP
Meest populair!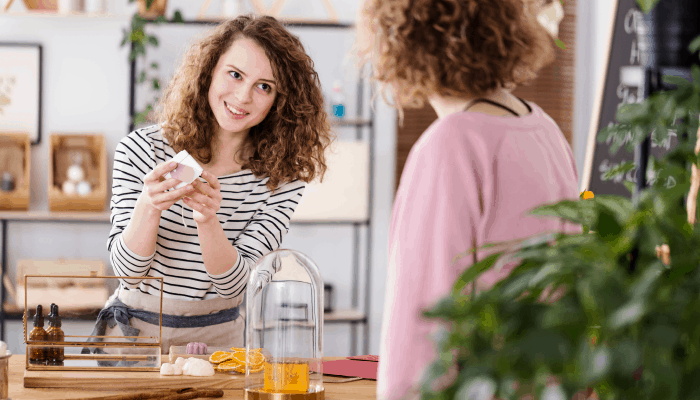 ✓

Ontvangst met koffie & muffins

✓

Wellness Workshop

✓

2 extra activiteiten naar keuze

✓

BBQ (do it yourself) + 3 drankjes
---
Deze bedrijven zijn al fan!



---
Zelf parfum en bodyscrub maken!
Een echte wellness workshop waarbij je niet alleen parfum en bodyscrub gaat maken, maar ook een uniek zeepje. Aan het einde van deze typische vrouwelijke workshop ga je naar huis met een cadeautasje vol beauty producten die je zelf gemaakt hebt. Drie mooie wellness producten met je favoriete geurtjes en kleurtjes.
Workshop Bodyscrub maken
Een goede bodyscrub is een must voor een zijdezachte huid! Er bestaan twee soorten, zout en zoet, elk met zijn eigen voordelen. Je mengt zelf de hoofdbestanddelen in een mooie pot en voegt er ook je favoriete geurtje aan toe. Zo krijg je een persoonlijke bodyscrub die je onder de douche of aan de wastafel kunt gebruiken. De pot wordt versierd met een vrolijk lintje en een scrub lepeltje, zo wordt het ook een leuk cadeautje om weg te geven.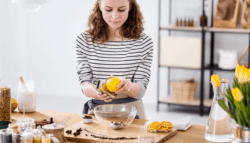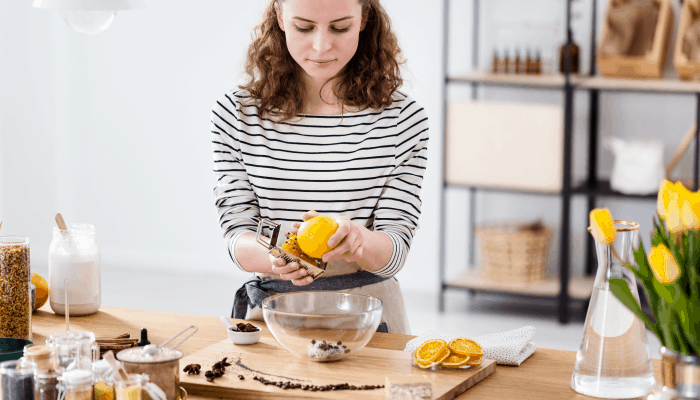 Workshop Parfum maken
Wil je jezelf of een dierbare verwennen met een beetje ontspanning en herinnering? Maak dan zelf je parfum in een handig meeneemflesje zodat je altijd een heerlijk geurtje bij je hebt. Laat je neus het werk doen en leer nieuwe geuren (her)kennen. Van de lekkerste geurtjes ga je zelf een parfum samenstellen door de druppels met elkaar te mengen. Een uiterst precies werkje, want met een kleine uitschieter krijg je een heel andere geur. Combineer de parfumdruppels die jij lekker vindt en componeer een persoonlijk parfum.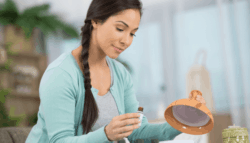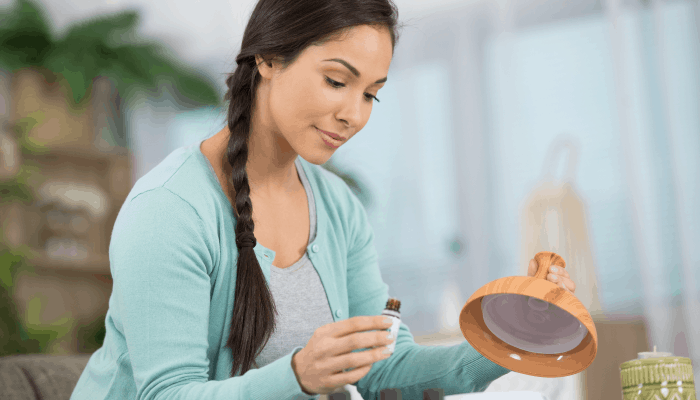 Workshop Zeep maken
Om deze wellness workshop helemaal compleet te maken, ga je ook aan de slag met zeepvormpjes. Je maakt twee kleine handzeepjes met een geurtje en kleurtje naar keuze. De vloeibare zeep moet in een mal geschonken worden en vervolgens kun je er een persoonlijke twist aan geven. De zeepjes moeten wel uitharden, dus aan het einde van de workshop kun je ze pas mooi verpakken.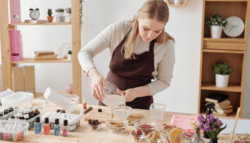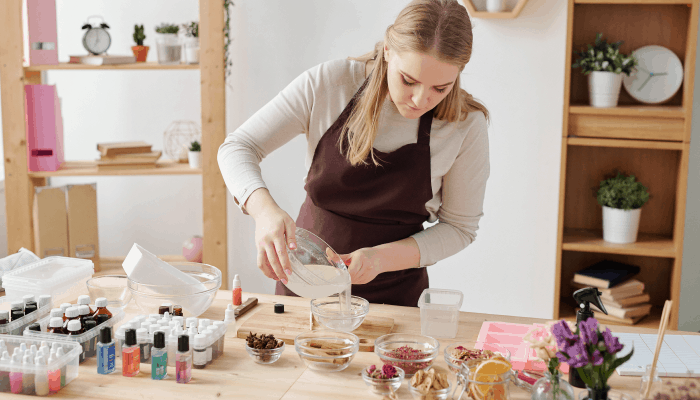 Alle wellness producten die je maakt gaan mooi verpakt in een cadeautasje mee naar huis, voor jezelf of om uit te delen. Een unieke workshop met prachtig eindresultaat! Leuk om met je vriendinnen samen te doen als dagje uit, maar ook leuk om samen met je collega's aan de slag te gaan tijdens een personeelsuitje.
---
Wellness Workshop Boeken
Is je groep te groot om te boeken?
Vraag dan een offerte aan!
---