Vrouwen vrijgezellenfeest
Tijdens het vrijgezellenfeest van jouw vriendin of familielid is het natuurlijk HET moment om haar even goed te grazen te nemen. Daarvoor zijn natuurlijk wel leuke, pikante en gênante opdrachten nodig! Daarom hebben wij een samenstelling gemaakt van de 5 leukste, pikantste en gênantste opdrachten die je de bruid kunt laten doen! En het leuke is, alle opdrachten moeten in een drukke stad worden uitgevoerd! Dus extra gênant voor de bruid! Naast deze leuke opdrachten hebben wij nog veel verschillende leuke dingen om voor een vrijgezellenfeest te doen! Wat dacht je van een escape room, workshops, citygames en nog veel meer! Klik op deze link om het aanbod te bekijken!
Mensen Slinger
Straatmuzikant
Ruilen
Standbeeld Spelen
Nationaliteiten Selfies
Mensen Slinger
Is de vrijgezel altijd bang om op mensen af te stappen? Mooi, daar komt vanaf vandaag verandering in! Tijdens deze opdracht moet de vrijgezel in een tijdsbestek van 30 minuten een zo lang mogelijke slinger van mensen maken doormiddel van de hand van degene naast je vast te houden. Dit moet natuurlijk wel in een drukke winkelstraat gebeuren, om het extra gênant te maken! De mensen die deelnemen aan de mensen slinger moeten ook tot het einde van de tijd blijven, om ze mee te laten tellen. Spreek dus van tevoren ook een aantal af, hoeveel er aan het einde van de tijd in de slinger moeten staan. Aan het einde van de 30 minuten wordt er geteld hoeveel mensen er in de slinger staan. Is dit niet het afgesproken aantal, dan moet de vrijgezel een straf opdracht doen!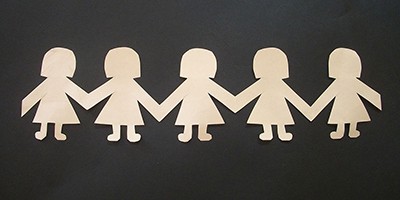 Straatmuzikant
Spreek een bedrag af, geef de vrijgezel een locatie waar ze moet gaan staan en de fun kan beginnen! De vrijgezel moet als straatartiest binnen 30 minuten het afgesproken bedrag binnen harken. Het maakt niet uit of ze dit doet doormiddel van te zingen, te trommelen of wat voor een instrument dan ook te bespelen, als het geld aan het eind van de 60 minuten maar verdiend is.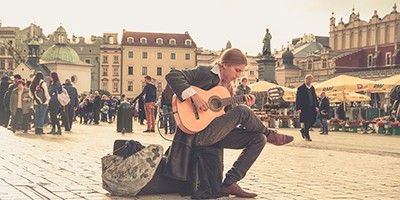 Ruilen
Voor deze opdracht moet de je geen opgever zijn, want deze opdracht zal niet altijd helemaal lopen zoals jij dat wilt. Deze opdracht is het leukst om gezamenlijk met de groep te doen, omdat deze opdracht redelijk veel tijd in beslag kan nemen. Het werkt als volgt. Start met een pen of een ander soortgelijk goedkoop voorwerp en spreek een tijd af hoelang jullie ermee bezig gaan zijn. Houd er bij het afspreken van de tijd wel rekening mee dat je er wel even mee bezig bent, reken er ongeveer 4/5 uur voor. Wanneer jullie dit hebben gedaan, kan het ruilen beginnen! Ruil het product waarmee jullie beginnen zo lang mogelijk door en zorg dat jullie aan het einde van de tijd een zo groot en waardevol mogelijk product in handen hebben! Het zal jullie verbazen hoever je kunt komen met enkel en alleen een pen!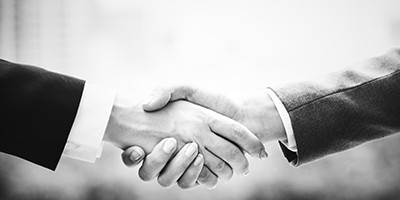 Standbeeld Spelen
Deze opdracht kun je een beetje vergelijken met de straatartiest opdracht, maar is toch ook weer heel anders. Het doel van de twee opdrachten is wel hetzelfde, namelijk zoveel mogelijk geld ophalen. Geef de vrijgezel een locatie waar ze moet gaan staan en een bedrag wat ze op moet gaan halen en de pret kan beginnen. De vrijgezel moet op deze locatie 30 minuten stil staan en mag zo min mogelijk bewegen. Het is erg leuk om de vrijgezel een leuke outfit aan te laten trekken of een leuk schminkje op te laten doen, om het net een beetje echter en professioneler te laten lijken. Haalt de vrijgezel voor het einde van de tijd niet het afgesproken bedrag binnen, dan moet ze een straf opdracht doen!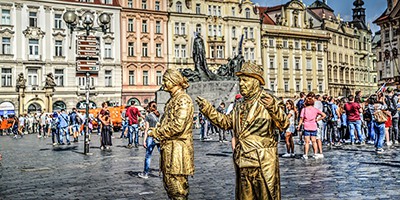 Nationaliteiten Selfies
Tijdens deze opdracht moet de vrijgezel zoveel mogelijk selfies maken met mensen met verschillende nationaliteiten. Spreek van tevoren een aantal en een tijd af, bijvoorbeeld 15 nationaliteiten in 30 minuten. Wanneer ze een nationaliteit dubbel heeft, telt deze maar als één punt. Weet de vrijgezel aan het einde van de tijd niet het afgesproken aantal selfies te maken, dan moet ze een straf opdracht doen!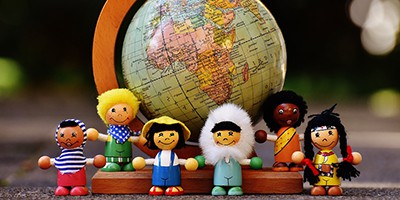 ---
Vrijgezellenfeest vieren op locatie
Wil je een vrijgezellenfeest vieren in een grote stad? Dan kun je terecht op onze volgende pagina's:
---