Lasergamen!
Lasergamen
Even uitproberen!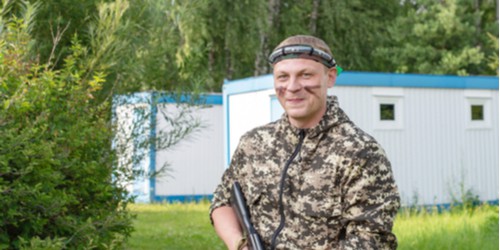 Inclusief

✓

Lasergamen

✓

Onbeperkt kogels
Boek
Fundustry XL Deal
Meest populair!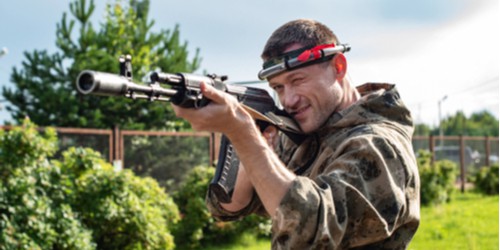 Inclusief

✓

Koffie met Muffin

✓

Lasergamen

✓

Onbeperkt kogels

✓

Kipmenu incl. drankje
Fundustry XXL Deal
Extra fun!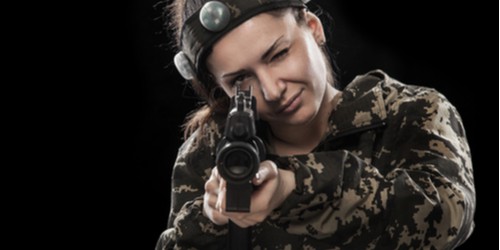 Inclusief

✓

Koffie of Prosecco met Muffin

✓

Lasergamen

✓

Onbeperkt kogels

✓

Extra activiteit naar Keuze

✓

Keuze uit BBQ of Kipmenu incl. 2 drankjes
---
Deze bedrijven zijn al fan!



---
Beleef lasergamen zoals je dat nog nooit hebt gedaan!
Lasergamen in Harderwijk brengt het uiterste in je naar boven! In Harderwijk gaat alles er net iets harder aan toe en het lasergamen dus ook! Ga intensief de strijd aan in de heerlijke buitenlucht en beleef het echte gevoel. Wissel af van gamemodes en geniet van nog meer actie! Speel tactisch of ga recht op je doel af, het kan allemaal! Om alles soepel te laten verlopen krijgen jij en je vrienden, familie of collega's kort uitgelegd hoe alles in zijn werking gaat.
Lasergamen in teams
Twee teams, een doel, namelijk WINNEN! Beiden teams willen met de winst naar huis, maar dat zal niet makkelijk gaan. Bespreek verschillende tactieken en wees je tegenstanders voor. Geduldig wachten jullie tot het startsein is gegeven, 3…2…1…GO! Je rent, duikt, schuilt en springt over het veld. Laat de 'shooter' uit je komen en schakel al je tegenstander uit!
Lasergamen combi's
Is de adrenaline je uit je bol gestegen? Als je niet stil meer kan zitten door de opgebouwde energie is dit het perfecte moment om te genieten van onze leukste uitjes! Ga samen met je vrienden in een van onze spannendste escaperooms en laat je meeslepen door de spanning of combineer lasergamen met paintballen om het de echte shooting ervaring te beleven. Na al het actie zal je vast honger en dorst hebben. Geniet daarom van onze diverse horeca mogelijkheden. Neem gerust een drankje, hapje of een uitgebreid diner.
Lasergamen in Harderwijk
Laat je verrassen door de Hanzestad Harderwijk en ga lasergamen op de gaafste velden. Op deze unieke locatie kun jij helemaal losgaan! Lasergamen in Harderwijk is geschikt voor een bedrijfsuitje, vrijgezellenfeest of voor een fanatiek potje tegen je vrienden. Met een lasergun en een overall ben jij klaar om de titel te veroveren. Haal het uiterste uit lasergamen en speel alle mogelijke gamemodes!

---
Boek Lasergamen Harderwijk
Het leukste shooting uitje boek je snel en gemakkelijk. Direct een datum reserveren en betalen, meteen klaar voor het leukste dagje uit! Heb je een cadeaubon gekregen? Dan kun je de ontvangen code tijdens het boeken invullen. Boek dan het juiste uitje waar je een cadeaubon voor hebt. De prijs wordt dan automatisch verrekend.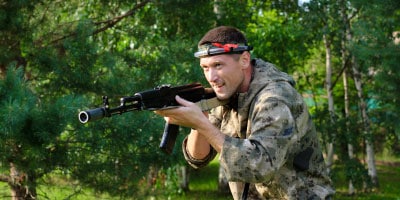 Is je groep te groot om te boeken?
Vraag dan een offerte aan!
---