Lasergamen!
Lasergamen
Even uitproberen!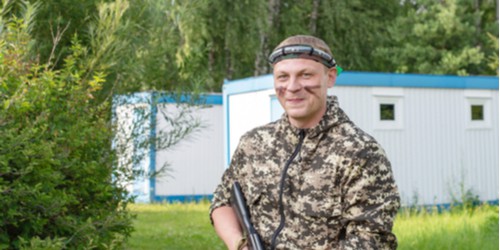 Inclusief

✓

Lasergamen

✓

Onbeperkt kogels
Boek
Fundustry Deal XXL
Meest populair!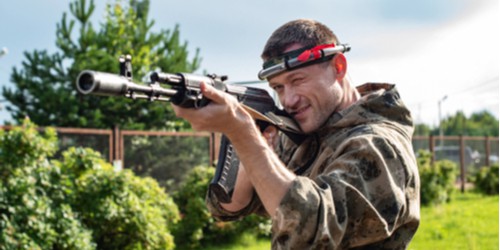 Inclusief

✓

Ontvangst met koffie & muffin

✓

Lasergamen + onbeperkt kogels

✓

1 extra activiteit naar keuze

✓

BBQ (do it yourself) + 2 drankjes
Fundustry Deal TOP
Extra fun!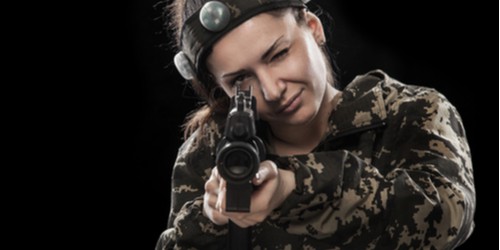 Inclusief

✓

Ontvangst met koffie & muffins

✓

Lasergamen + onbeperkt kogels

✓

2 extra activiteiten naar keuze

✓

BBQ (do it yourself) + 3 drankjes
---
Deze bedrijven zijn al fan!



---
Het is altijd raak!
Lasergamen
Lasergamen is een spannend outdoor spel waarbij het doel zoveel mogelijk tegenstanders uitschakelen is. Dit doe je met een speciale lasergun die alle punten registreert en uiteindelijk laat zien wie de winnaar is. Plan van te voren je strategie per spel. Ga je hard of start je langzaam op? Met hard opstarten word bedoeld: zodra het spel start, sprint je als team al schietend naar voren en verschuilt je achter een object. Dit kan in je voordeel werken als je bijvoorbeeld Capture the flag speelt. Je hebt dan al top posities en kunt de vlag sneller veroveren of verdedigen.
Houd de tegenstanders op positie. Als de tegenstander achter een object verscholen zit, schiet dan op hem of het object, langere tijd, zodat hij niet beweegt of wegrent. Op die manier kun je door middel van communicatie met je teamgenoten, hem insluiten of van een andere kant raken.
Geschikt voor elk soort uitje
Lasergamen is een leuke activiteit geschikt voor elk soort uitje. Ga met je vrienden, familie of collega's de strijd aan. Weet jij met je team de vlag te veroveren tijdens een spannend spel Capture te Flag? Laat die collega met veel zelfvertrouwen eens zien wie de beste shooter is. Fundustry Adventures beschikt over de mooiste locaties door heel Nederland en zelfs België. Er is daarom altijd een locatie bij jou in de buurt. Bezoek één van onze lasergame locaties in Antwerpen, Eindhoven, Gouda, Harderwijk of Nijmegen.
Makkelijk te combineren
Lasergamen is natuurlijk al een hele toffe activiteit en ook nog eens makkelijk te combineren. Fundustry Adventures heeft de lekkerste horecamogelijkheden om te combineren met lasergamen. Het is ook mogelijk een andere activiteit te combineren met lasergamen. Houdt jouw groep wel van actie. Ga het klimpark in of spring op de quads en cross over een uitdagend parcours. Er zijn talloze mogelijkheden voor een onvergetelijk uitje!
Coronaproof Lasergamen op 1.5 meter
Lasergamen is al een veilige activiteit. Om te kunnen winnen moet je ervoor zorgen dat je niet geraakt wordt door de laserstralen van je tegenstander, afstand en beschutting is hiervoor belangrijk. De kleedkamers en uitlegzones zijn aangepast naar veilige omstandigheden. Met speciale lijnen organiseren we een duidelijke afstand tussen deelnemers en de instructeur. De wapens worden extra goed schoongemaakt en ontsmet na een lasergame evenement.
Lasergamen op locatie
De locaties om te lasergamen in Nederland:
Onze coronaproof locaties
Op al onze locaties is de aankomst van groepen volledig afgestemd op de capaciteit van het gebouw. Gedoseerd worden jullie toegelaten tot een ruime ontvangstruimte waar je rustig in alle ruimte kunt plaatsnemen voor de ontvangst. Jullie drankjes en hapjes serveren we momenteel niet, maar plaatsen we op de bar. De tafels zijn extra ruim opgezet en de toiletten hebben een speciale wachtrij en worden extra vaak schoongemaakt.

---
Boek Lasergamen
Het leukste shooting uitje boek je snel en gemakkelijk. Direct een datum reserveren en betalen, meteen klaar voor het leukste dagje uit! Heb je een cadeaubon gekregen? Dan kun je de ontvangen code tijdens het boeken invullen. Boek dan het juiste uitje waar je een cadeaubon voor hebt. De prijs wordt dan automatisch verrekend.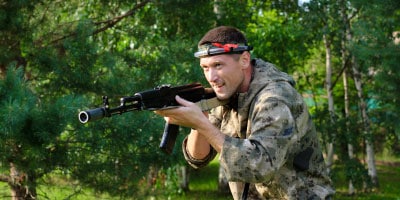 Is je groep te groot om te boeken?
Vraag dan een offerte aan!
---