Zelf organiseren of op locatie
Het organiseren  van een groepsuitje kan ontzettend leuk zijn. Toch zitten er ook veel haken en ogen aan. Zo kost het organiseren en voorbereiden van een groepsuitje ontzettend veel tijd. Daarnaast moet je met veel dingen rekening houden zoals locatie, aankleding, catering, veiligheid en overlast. Daarom kun je er ook voor kiezen om een groepsuitje te laten organiseren of op locatie te houden. Door heel Nederland vind je verschillende leuke feestlocaties die van begin tot eind jouw uitje kunnen organiseren. Dit scheelt jou ontzettend veel tijd en stress.
Themafeesten
Themafeesten zijn enorm populair. Het leuke aan een themafeest is de voorpret van het organiseren en aankleden tot het kiezen van een outfit. Hierdoor zit de sfeer er vooraf al goed in. Tegenwoordig kun je online ontzettend veel leuke feestartikelen vinden voor de aankleding. Een passende outfit mag natuurlijk ook niet ontbreken. In verschillende winkels en online kun je te kust en te keur op het gebied van feestkleding. Er zijn ontzettend veel verschillende thema's die je kunt doorvoeren binnen een themafeest. De meest populaire themafeesten van dit moment zijn:
80's en 90's party
Foute party
Apres Ski
Moorddiner
Ready to marry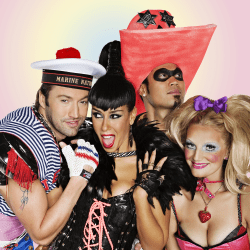 ---
Spelshows
Ook de spelshows zijn enorm populair. Hierbij moet je denken aan een spel met vragen of opdrachten waarbij in verschillende teams wordt gestreden om de eerste plaats. Het leuke aan een spelshow is dat het inactief en ongedwongen is, het mensen uitdaagt en veel lachen, gieren en brullen met zich mee brengt. Daarnaast leer je elkaar beter kennen doordat iedereen een bepaalde rol aanneemt. Wie van jullie wacht af, wie is het meest fanatiek, wie is waar goed in en wie kan echt niet tegen zijn of haar verlies? De meest bekende en populaire spelshows van dit moment zijn:
De Jongens tegen De Meisjes
Ik hou van Holland
Wie is de Mol
Escape aan tafel
Pubquiz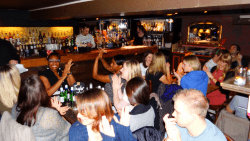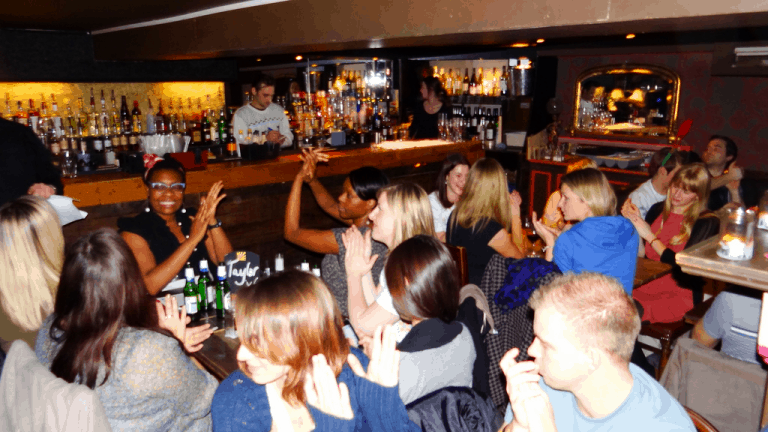 Dagje uit
Natuurlijk kun je ook kiezen voor een gezellig en ontspannen dagje uit. Dit is vooral leuk als gezinsuitjes of verjaardagsfeestjes. Breng bijvoorbeeld samen een bezoek aan een:
Dierentuin
Museum
Pretpark
Theater
Escape room
(Lach)workshop
Ben je meer op zoek naar een actief groepsuitje met vrienden of collega's? Ga dan eens met zijn allen te zeilen, paintballen, karten, golfen, lasergamen, of samen klimmen in een klimpark.
---