Een goedkoper vrijgezellenfeest
Je kunt een vrijgezellenfeest zo duur maken als dat je zelf wilt! Natuurlijk kun je flink uitpakken en dure activiteiten gaan doen en duur gaan uiteten, maar je kan natuurlijk ook gewoon een super leuk vrijgezellenfeest hebben zonder dat het bakken met geld kost. In dit artikel ga ik een aantal leuke thuis en stad activiteiten beschrijven die leuk zijn om te doen, en niet veel geld kosten! Ook vind je hier een aantal super leuke activiteiten van Fundustry, die niet veel geld kosten!
Activiteiten voor thuis
 Er zijn genoeg mogelijkheden om er thuis ook een gezellig vrijgezellenfeest van te maken. Dit zijn een aantal leuke ideeën die je kunt doen:
Lunch waarbij iedereen wat van thuis meeneemt
Spelletjes spelen
High tea
Sieraden maken
Een quiz over elkaar (hoe goed kennen jullie elkaar?)
BBQ'en
Gezamenlijk koken en opeten
Drankjes doen
Cocktails maken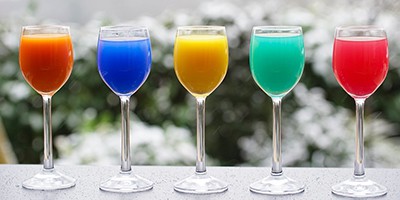 Activiteiten voor buiten de deur
 Net als bij de thuis activiteiten, zijn er ook een hoop leuke dingen die je kunt doen buiten de deur zonder dat het veel geld kosten. Ga bijvoorbeeld de stad in en zet hier een eigen citygame uit, erg leuk om te doen en het kost geen ene cent! Jullie kunnen ook gewoon lekker gek verkleed de stad in gaan en in de stad verschillende random opdrachten doen die je terplekken verzint. Natuurlijk moet de vrijgezel er wel net even iets gekker uit zien dan de rest, zodat hij of zij wel opvalt!
Goedkope Fundustry activiteiten
Bij Fundustry hebben wij ook allerlei verschillende leuke activiteiten die niet al te veel geld kosten. Een aantal voorbeelden hiervan zijn:
De prijzen van deze uitjes liggen tussen de 9,95 en 29,95 euro en duren tussen de 2 en 2,5 uur. De tijdsduur hangt af van welk uitje je kiest. Klik op de link en lees meer over deze leuke vrijgezellenuitjes!
Vrijgezellenfeest vieren op locatie
Wil je een vrijgezellenfeest vieren in een grote stad? Dan kun je terecht op onze volgende pagina's:
Vrijgezellen feest met vrienden of vriendinnen?
---