Goede voornemens voor het nieuwe jaar
Oud en nieuw staat alweer bijna voor de deur en dat betekent feest! Alleen nadat we het nieuwe jaar knallend zijn ingegaan, willen we natuurlijk allemaal wel weer wat moois maken van het nieuwe jaar. De ene heeft als goede voornemen om aan het einde van 2019 een aantal kilootjes minder te wegen en de ander wil zijn familie en vrienden meer gaan zien. Alleen dan zijn er ook nog mensen die niet zo goed weten wat ze als goede voornemen moeten nemen in het nieuwe jaar. Nou, voor deze mensen hebben wij dus dit blogartikel geschreven. Je leeft maar een keer, haal dus alles eruit wat erin zit!
De top 5 goede voornemens voor 2019!
1. Meer bewegen
2. Gezonder eten
3. Vrienden en Familie vaker zien
4. Begin een hobby
5. Overwin je angsten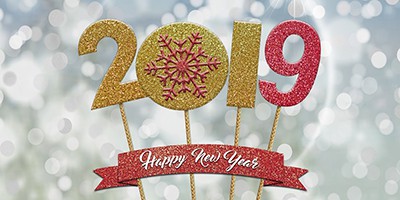 1. Meer bewegen
De decembermaand is heel gezellig, alleen met al dat lekkere eten zitten er in januari vaak wel een paar extra pondjes aan. Wist je dat 45,6% van de Nederlanders gemiddeld 7 uur of meer per dag zitten? Doordat Nederlanders zo lang per dag zitten, gaan deze pontjes er dus ook niet snel weer af
Hoog tijd dus voor wat beweging! Je kan je natuurlijk inschrijven voor de sportschool, maar is paintball of airsoft niet een veel leukere work-out?
2. Gezonder eten
Dit voornemen sluit goed aan op het vorige en ook hier spelen de decemberkilo's een rol. Wil je gezond eten kunnen volhouden, dan moet het ook lekker zijn. Je kan gaan voor een simpele pasta of salade, maar waarom zou je jezelf niet trakteren op iets lekker en tegelijkertijd gezonds? Met een workshop Indonesisch koken of Sushi maken begin je het jaar goed, ben je een stuk goedkoper uit dan met bestellen en heb je het hele jaar door plezier van heerlijke gerechten.
3. Vrienden en Familie vaker zien
De leukste tijden beleef je niet alleen, maar met elkaar! Voor veel mensen voelt januari koud en leeg aan, zeker na alle gezelligheid van december. Een extra reden om vaker af te spreken met de mensen waar je om geeft! Ga samen met je vrienden en familie de nieuwjaarsblues te lijf met een filmavondje, pubquiz of een escape room. Voor je het weet is de lente weer aangebroken.
4. Begin een hobby
Veel mensen ontspannen van lekker creatief bezig zijn, het is namelijk niet voor niets dat de kleurboeken voor volwassenen zo populair zijn! Toch nemen we vaak niet de tijd om lekker te knutselen en fröbelen, maar daar komt in 2019 verandering in! Ga bijvoorbeeld stoer aan de slag met graffiti, of maak je eigen Swarovski armbandjes.
5. Overwin je angsten
Iedereen is wel ergens bang voor en wat is er nou mooier dan in het nieuwe jaar hier vanaf te stappen? Heb jij bijvoorbeeld last van hoogtevrees of ben je bang in het donker? Geen zorgen, bij Fundustry Adventures hebben wij verschillende activiteiten om van deze angsten af te komen. Zo kunnen jullie zonder zorgen het nieuwe jaar in! Overwin bijvoorbeeld je hoogtevrees in ons klimpark of zeg vaarwel tegen je angst in het donker tijdens een van onze spannende escape rooms!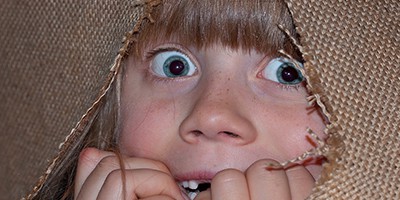 ---