Wellness Workshop
Drie geurende combi's!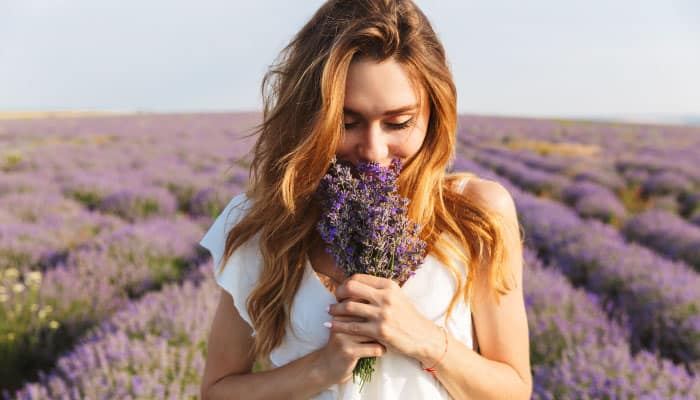 ✓

Uniek Parfum

✓

Heerlijke Zeep

✓

Geurige Bodyscrub
Boek
Fundustry XXL Deal
Meest populair!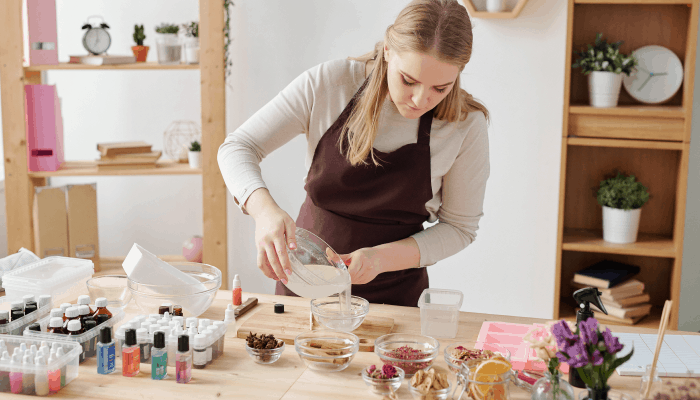 ✓

Koffie of Prosecco met Muffin

✓

Wellness Workshop

✓

Extra activiteit naar Keuze

✓

Keuze uit BBQ of Kipmenu incl. 2 drankjes
Fundustry TOP Deal
Compleet pakket!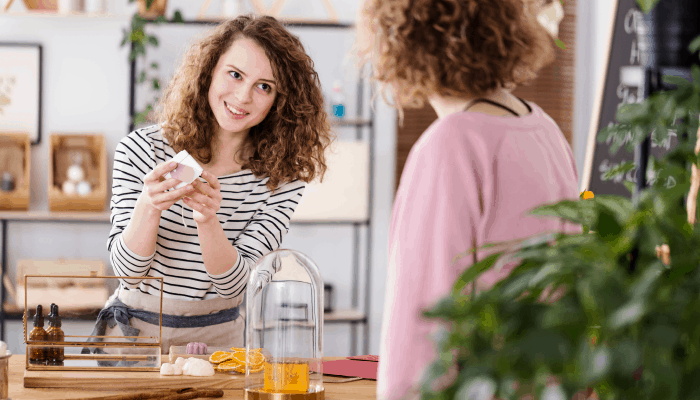 ✓

Koffie of Prosecco met Muffin

✓

Wellness Workshop

✓

Extra 2 activiteiten naar Keuze

✓

Keuze uit BBQ of Kipmenu incl. onbeperkt drinken
---
Deze bedrijven zijn al fan!



---
Ontspannen met Wellness Workshop
Ben jij toe aan een beetje ontspanning? En heb je zin in een leuke, gezellige en lekker actieve workshop? Als je alle stappen goed doorloopt zul je veel FUN beleven aan de drie uur durende Wellness Workshop. Een leuke workshop waarbij je nota bene naar huis gaat met een tasje vol zelfgemaakte wellness producten vóór en dóór jou!
Workshop Zeep maken
Als onderdeel van de Wellness Workshop maak je twee unieke zeepjes. Hiervoor kies je zelf geurtjes en kleurtjes uit. De zeep wordt vloeibaar gemaakt zodat je hem in een mal kunt schenken. Je maakt twee prachtige zeepjes voor jezelf of om cadeau te geven. De zeepjes moeten uitharden en worden daarom aan het begin van de workshop gemaakt. Op deze manier maak je ook kennis met de geuren die je gebruikt in de wellness producten. Als de zeepjes klaar zijn kun je ze nog verpakken in een cellofaantje om er zo echt een cadeautje van te maken voor jezelf of voor een dierbare.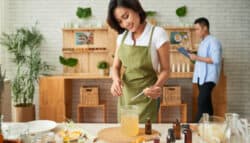 Workshop Parfum maken
Bij Wellness, ontspanning en verwenning hoort een lekker geurtje. Iets unieks dat echt bij jou past, iets wat je in een winkel niet snel zult vinden. Tijdens de Wellness Workshop maak je een eigen parfum! Een kleine verstuiver die je overal mee naar toe kan nemen. Gevuld met een luchtje dat je zelf hebt gecomponeerd. Tijdens de workshop krijg je verschillende geuren voor je neus, zo leer je geuren herkennen en kun je aangeven wat jij waardeert. Vervolgens ga je zelf een mix maken met geurdruppels om je eigen parfum te creëren. Wij denken graag met je mee wat goed samen gaat, maar het gaat erom dat jij het luchtje kunt waarderen. Een unieke creatie in handig meeneemflesje dat je nog lange tijd zal herinneren aan deze heerlijk geurende parfumworkshop.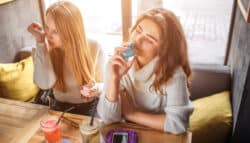 Workshop Bodyscrub maken
Tot slot maak je ook een heerlijke bodyscrub voor jezelf. Wist je dat er twee soorten bodyscrub bestaan? Zoute en zoete! Op basis van, je raadt het al, zout of suiker. Door te mengen met olie en je favoriete geurtje maak je een unieke bodyscrub. Je kunt zelf de structuur bepalen van de scrub, plakkerig of juist korrelig, net wat past bij jouw huid. Na het scrubben van je huid neemt deze ook beter body butter op, bonus voor als je een verwenavondje hebt voor jezelf! De bodyscrub maak je in een schattig potje versierd met lepeltje en een sierlijk lint. Zo is het net een cadeautje voor jezelf, of voor je beste vriendin.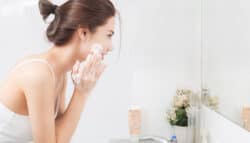 Workshop Wellness
De Workshop Wellness is een combinatie van prachtige zeepjes, onweerstaanbare parfum die je doet denken aan mooie momenten en een bodyscrub die alle schoonheid in je naar boven haalt. En dit allemaal voor jezelf, de liefde van je leven, of als cadeau voor een vriendin of (schoon)moeder. Eindelijk kun je dan die prachtige display in de badkamer vol zetten met je eigen wellness producten. Je krijgt alles sierlijk verpakt in een cadeau tasje mee naar huis. Een unieke activiteit voor een bedrijfsuitje met veel vrouwen.

---
Boek Wellness Workshop
Is je groep te groot om te boeken?
Vraag dan een offerte aan!
---