Airsoft!
AIRSOFT LIGHT PACK
1 uur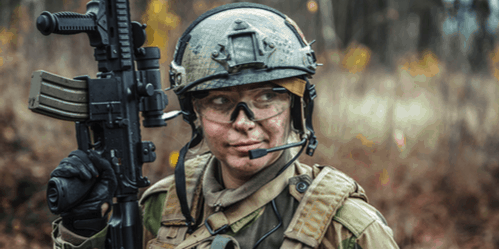 Inclusief

✓

Safety Pack

✓

Onbeperkt kogels

✓

2 Games
Boek direct
AIRSOFT MEDIUM PACK
2 uur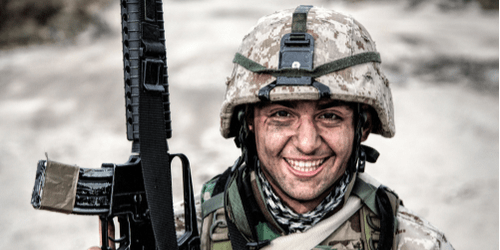 Inclusief

✓

Safety Pack

✓

Onbeperkt kogels

✓

3 Games
Boek direct
AIRSOFT EXTREME PACK
3 uur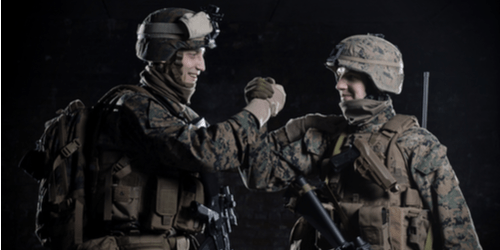 Inclusief

✓

Safety Pack

✓

Onbeperkt kogels

✓

Alle Games
Boek direct
---
Deze bedrijven zijn al fan!



---
Airsorft Harderwijk
Durf jij het veld in te duiken en jezelf helemaal te laten gaan? Haal de militair uit je naar boven en schakel je tegenstanders links en rechts uit. Beleef dit uitje samen met je vrienden, familie of collega's.
Wat is airsoft?
Airsoft is een spannende en intensieve shooter. Airsoften lijkt op paintball, maar door de BB's en realistische wapens voelt alles veel echter en sneller aan. Laat je adrenaline stijgen in een gevecht tegen je vrienden, familie of collega's. Ren, duik en vlieg over het veld terwijl jouw team je dekking geeft en jullie alle tegenstanders uitschakelen. Dit is makkelijker gezegd dan gedaan, zet daarom jullie beste beentje voor en haal het uiterste uit het airsoften. Airsoften is een geweldig uitje voor een bedrijfsuitje, vrijgezellenfeest of familiedag. Ga je voor een tactische aanpak of juist toch voor een subtiele? Alles is mogelijk en jij bepaalt het!
Airsoft in teams
Na een korte instructie worden de teams gemaakt en dan is het tijd om de strijd aan te gaan! Wees je tegenstanders slim af en bespreek verschillende tactieken die jullie kunnen toepassen. Neem je posities in en beginnen maar! Dekking van links en dekking van achter, je bent nu niet meer te raken. Sluit je tegenstanders in en geef ze geen kans.
Airsoft spelvormen
Met de gaafste spelvormen raakt het speelplezier nooit op! Ga je tegenstanders te lijf in bijvoorbeeld een potje team deathmatch of capture the flag. Tijdens capture de flag gaan de twee teams tegen elkaar om te strijden voor de vlag. Pak de vlag en keer de vlag terug naar je basis en verdien een punt, maar wordt niet geraakt want anders zijn jullie je punt kwijt.
Airsoft in Harderwijk
Airsoften in Harderwijk gaat er 'harder' aan toe! Duik in de airsoft arena en ervaar het voor jezelf. Harderwijk is een prima locatie voor het organiseren van een bedrijfsuitje, vrijgezellenfeest of familiedag. Kom je airsoften in Harderwijk? Dan word je uitgerust met een airsoft wapen, masker, kleding en genoeg kogels om je tegenstanders af te maken.
Airsoft Combi's
Combineer airsoften met een uitje naar keuze voor nog meer speelplezier! Ga bijvoorbeeld lasergamen en airsoften voor de ultieme shooting ervaring. Na een grote strijd kun je genieten van een hapje of drankje naar keuze.

---
Boek Airsoft Harderwijk
Het leukste shooting uitje boek je snel en gemakkelijk. Direct een datum reserveren en betalen, meteen klaar voor het leukste dagje uit! Heb je een cadeaubon gekregen? Dan kun je de ontvangen code tijdens het boeken invullen. Boek dan het juiste uitje waar je een cadeaubon voor hebt. De prijs wordt dan automatisch verrekend.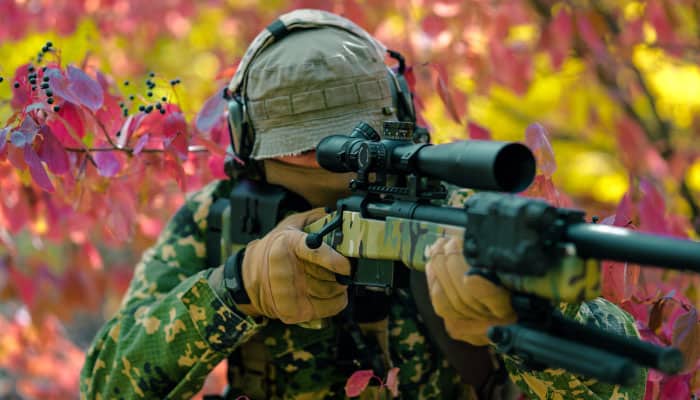 Is je groep te groot om te boeken?
Vraag dan een offerte aan!
---