Entertainment
Het entertainment is voor ieder themafeest uniek. Het is uiteraard wel belangrijk. Zorg ervoor dat het entertainment naadloos aansluit op jouw thema. Echte speeltafels met croupiers tijdens het Casino themafeest of een fantastische volkszanger met de Hollandse avond! Het entertainment is een belangrijk element van jouw themafeest.
Verschillende thema's
Je kunt kiezen uit talloze leuke thema's voor jouw themafeest. Welke past het beste bij jou? Hier staan een aantal voorbeelden;
Casino themafeest, een feest met de leukste casino spellen. Speel Blackjack, Poker of Roulette tijdens dit spectaculaire themafeest. Professionele croupiers die de spellen begeleiden en leuke serveersters die de cocktails en hapjes naar je gasten brengen. Chique gekleed gaan jij en je gasten een gokje wagen, uiteraard is er ook ruimte op de dansvloer die wordt voorzien van een top DJ!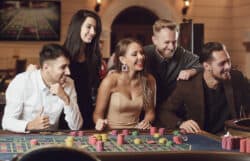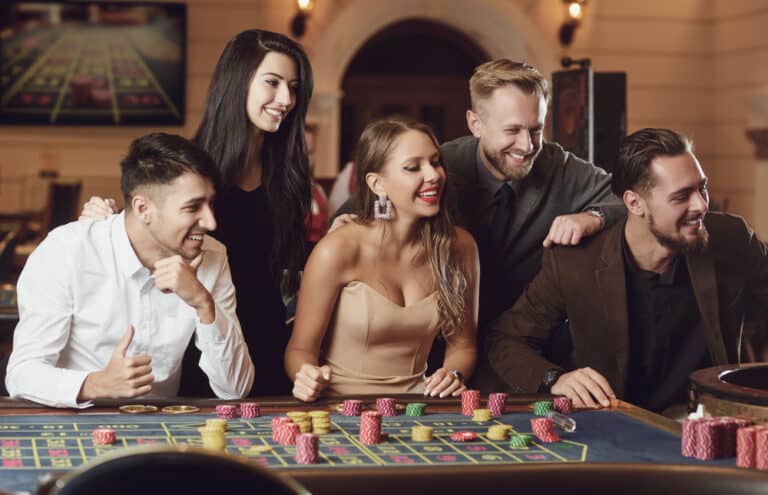 Oktoberfest themafeest, een feest vol gezelligheid. Beleef de Duitse cultuur terwijl de lekkerste hits van het Oktoberfest worden gedraaid door de DJ. Gekleed in Lederhosen en Dirndl gaan de voetjes van de vloer. Halve liters bier en braadworst maken de avond helemaal compleet. De zaal wordt omgetoverd tot grote Oktoberfest hal inclusief banken en lange tafels om lekker op te dansen.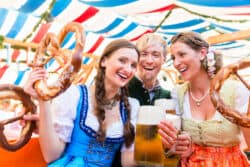 Proud to be fout, het themafeest vol gekkigheid. Dit is zeker één van de grappige themafeesten. Trek jouw gekste outfit uit de kast en dans zonder schaamte op de kleurrijke dansvloer. De DJ weet precies de meest foute nummers te draaien. De zaal wordt kleurrijk en 'fout' aangekleed. Veel kleur, glitter en gekkigheid is verzekerd op dit knallende themafeest. Erg leuk om jouw vrienden of collega's lekker los te krijgen!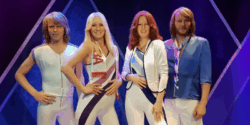 Gemaskerd bal, een mysterieus themafeest. Een spannende dresscode met chique kleding en mysterieuze maskers. Dit themafeest wordt een waar dansfeest met een luxe uitstraling. De lekkerste luxueuze hapjes met heerlijke cocktails gemaakt door professionele shakers. Dansen met Burlesque danseressen op passende muziek gedraaid door een top DJ. Decoraties in de kleuren zwart en goud. Is dit elegante thema helemaal iets voor jou?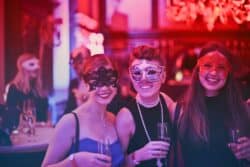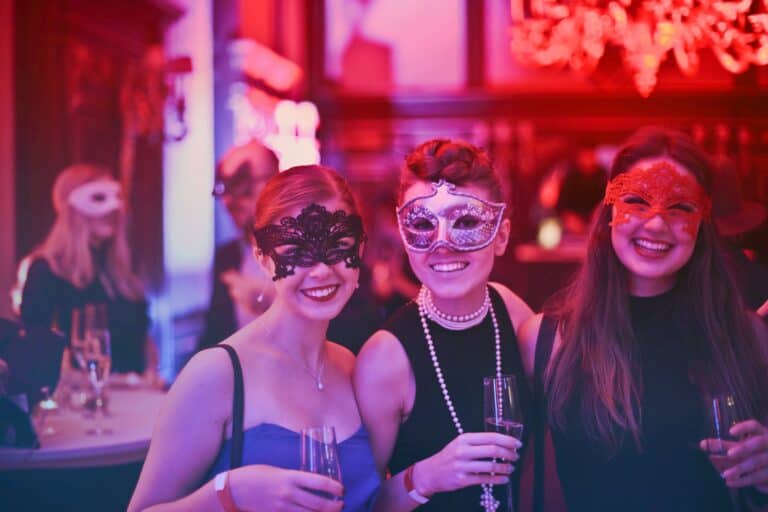 Themafeest diner
Een gezellig diner organiseren die alles behalve standaard is? Het kan met een van de leuke thema's. Geef jouw normale etentje een boost. Kies een thema en geniet van een hilarische avond door de dresscode van jouw thema, daarnaast kun je genieten van heerlijk eten. Een erg leuke optie om jouw normale uitje uniek te maken!
Dit zijn alleen een aantal voorbeelden van leuke thema's voor jouw feest. Kijk ook eens naar de rest van onze ruime keuze uit themafeesten!
---