Wat is een evenementenbureau?
Een evenementenbureau is een bedrijf dat zich bezighoudt met het organiseren van evenementen. Soms zijn bedrijven gespecialiseerd in het organiseren voor bedrijfsevenementen of juist publieksevenementen. Bij Fundustry Adventures kan je met beide aanvragen op de deur kloppen.
Wat doet een evenementenbureau?
Een evenementenbureau neemt het werk van de organisatie van een evenement van jou over. Hierdoor kan iedereen een evenement organiseren! Het entertainment, de catering, locatie en ga zo maar door, wordt verzorgd door het evenementenbureau. Een evenementenbureau heeft mensen in dienst die zich volledig richten op jouw evenement. Fundustry Adventures organiseert evenementen helemaal op maat. Zo valt een evenement altijd goed in de smaak!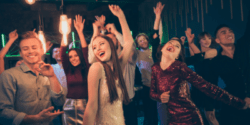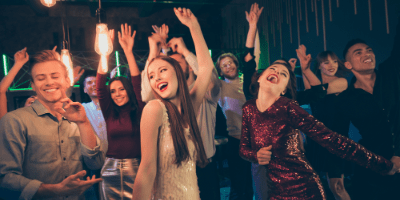 Waarom een evenementenbureau?
Elk bedrijf zal vrijwilligers of zelf een feest comité hebben die graag een evenement zou organiseren. Een evenement organiseren kost veel tijd, zo ook voor de mensen binnen het bedrijf die het willen doen. Het is daarom handig om een evenementenbureau jou het werk uit handen te laten nemen. Een evenementenbureau beschikt over ervaring en connecties waardoor het organiseren een stuk sneller gaat. Het resultaat zal dan ook een fantastisch evenement zijn.
Wat kan je allemaal organiseren?
Met een evenementenbureau organiseer je bedrijfsevenementen of publieksevenementen. Bij Fundustry Adventures kan je met beide gevallen terecht. Personeelsfeesten, jubileumfeesten, netwerkborrels, themafeesten en ga zo maar door. Alles is mogelijk en wordt helemaal naar wens samengesteld om jouw evenement optimaal te laten verlopen. Heb je zelf ideeën voor jouw evenement? Laat het weten, wij zorgen voor de uitvoering!
We hebben in het kort verteld wat een evenementenbureau precies doet. Heb je nog meer vragen of ben je op zoek naar een geschikt evenementenbureau? Neem contact met ons op voor verdere informatie. Bij Fundustry Adventures ben je verzekerd van een onvergetelijk evenement! Lees ook eens onze andere blogs waarin we vertellen wat een evenement precies is en hoe je een event organiseert.
---