Red Light Murder Mystery Room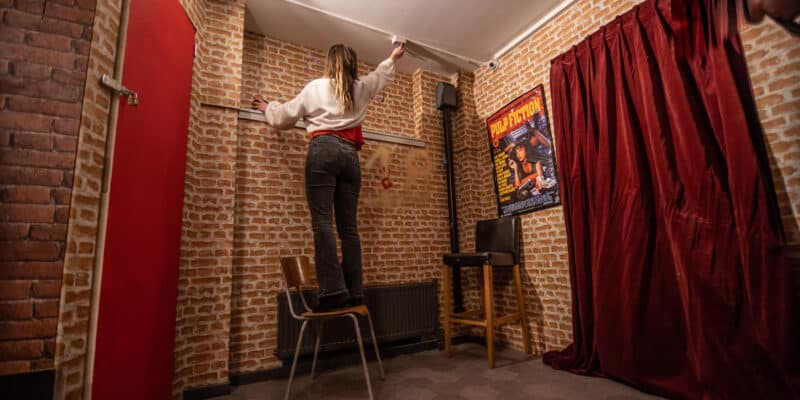 ✓

Ontsnap uit de Murder Mystery

Extra mogelijkheden

✓

Boek een andere escaperoom
Boek direct
Fundustry Deal XXL
2 leuke activiteiten incl. BBQ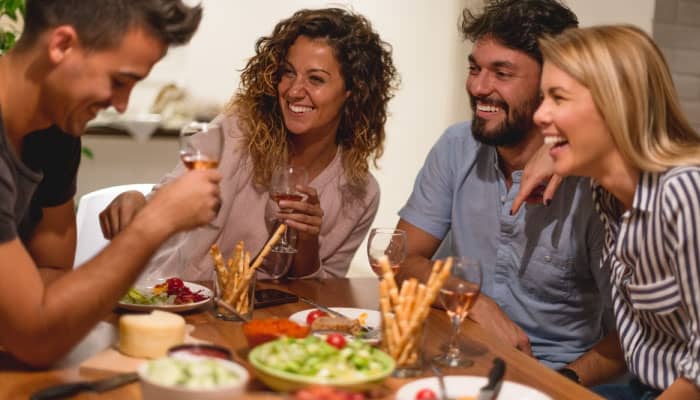 Inclusief

✓

Ontvangst met koffie & muffin

Keuze Activiteit (1e uur)

✓

Paintball of Airsoft

✓

Klimpark, Lasergamen of Archery Tag

✓

Escaperoom of VR-game

✓

Highland Games of Expeditie Robinson

✓

Workshop Schilderen, Wellness of Zilver

✓

Pibquiz of Moordspel

Keuze Activiteit (2e uur)

✓

Quad rijden of Offroad rijden

✓

Driften of Slipcursus

✓

Nogmaals keuze uit alles hierboven!

Incl. gezellige BBQ

✓

BBQ (do it yourself) + 2 drankjes
Fundustry Deal TOP
3 activiteiten incl. heerlijke BBQ!
Inclusief

✓

Ontvangst met koffie & muffins

Keuze Activiteit (1 uur)

✓

Paintball of Airsoft

✓

Klimpark, Lasergamen of Archery Tag

✓

Escaperoom of VR-game

✓

Highland Games of Expeditie Robinson

✓

Workshop Schilderen, Wellness of Zilver

✓

Pubquiz of Moordspel

Keuze Activiteit (2e uur)

✓

Nogmaals keuze uit alles hierboven

Keuze Activiteit (3e uur)

✓

Quad rijden of Offroad rijden

✓

Driften of Slipcursus

✓

Nogmaals keuze uit alles hierboven

Incl. gezellige BBQ

✓

BBQ (do it yourself) + 3 drankjes
---
Deze bedrijven zijn al fan!



---
Krijg jij de zaak opgelost?!
In the Red Light Murder Mystery Room betreden jullie een verlaten steeg in het wallengebied. Er is daar namelijk een moord gepleegd. Ex politiedetective J.M. de Groot is vermoord gevonden op de grond. De moord heeft heel veel overeenkomsten met een oude zaak, de moord op lustige Lola. Een moord die in dezelfde steeg gebeurde en waar de Groot mee geobsedeerd was. Een zaak die nooit is opgelost..
Een team van specialisten is uitgenodigd om naar de zaak te kijken. Jullie hebben één uur de tijd om alle clues te ontrafelen en niet één maar twee moorden oplossen! Vind de dader, achterhaal het motief en vind het moordwapen om voor eens en altijd de moordenaar achter slot en grendel op te sluiten!
Escaperoom Amsterdam
Fundustry Amsterdam is de enige escaperoom die zich in het heuse wallen gebied bevindt. Een beter thema dan Red Light Murder Mystery was er dan ook niet te bedenken! Door de volledige aankleding waan je je ook echt in een steeg in het wallengebied! Inclusief uiteraard het raam van Lustige Lola…
Speel deze spannende escaperoom en probeer te ontsnappen met je vrienden, collega's of familie!
Boek nu en ontsnap!
De escaperoom is uitgerust met licht- en geluidseffecten. De adviesleeftijd is 16+ en de ideale groepsgrootte is 5 of 6 personen. Maar groepen tot wel 10 personen kunnen terecht! Red Light Murder Mystery Room al gespeeld? Of ben je met een grotere groep en wil je 2 kamers boeken? Boek dan ook de Goudmijn erbij! Deze bevindt zich op dezelfde locatie.
Murder Mystery Informatie
Capaciteit: minimaal 2 personen, maximaal 10 personen
Ideale groepsgrootte: 5 tot 6 personen
Moeilijkheidsgraad: Gemiddeld
Belevingsfactor: Gemiddeld
Adrenalinefactor: Gemiddeld
Ontsnappingspercentage: 51%
Tijdsduur: Maximaal 60 minuten
Adviesleeftijd: 16 jaar*
Ook in het Engels mogelijk
Puzzeltypes: wiskundige puzzels, verborgen, beeld, licht, geluid, samenwerking.
Combineer dit geweldig uitje met een heerlijk menu!
---
Boek Murder Mystery
De leukste escaperoom boek je gemakkelijk en snel. Direct een datum reserveren en betalen, meteen klaar voor het leukste dagje uit! Heb je een cadeaubon gekregen? Dan kun je de ontvangen code tijdens het boeken invullen. Boek dan het juiste uitje waar je een cadeaubon voor hebt. De prijs wordt dan automatisch verrekend.
Onze escaperooms in Amsterdam zijn in het najaar 2022 weer te boeken.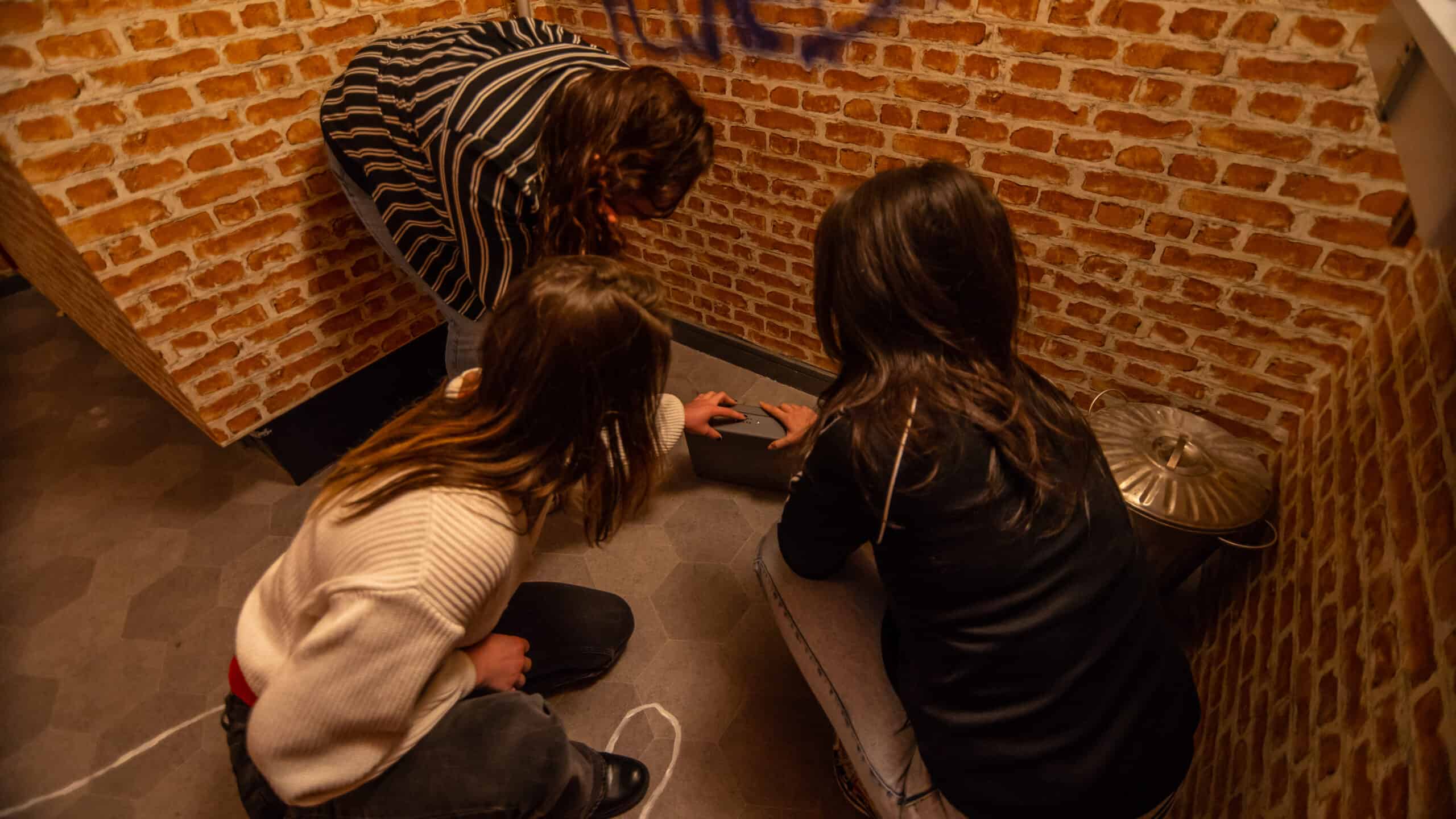 Is je groep te groot om te boeken?
Vraag dan een offerte aan!
---