Opdrachten vrijgezellenfeest
Ben je op zoek naar originele opdrachten voor een vrijgezellenfeest? Wij denken graag met je mee! Want bij Fundustry mogen we dan wel de leukste activiteiten organiseren voor vrijgezellendagen, we inspireren je graag met leuke tips om de complete dag onvergetelijk te maken. Voor dit blogartikel verzamelden we daarom een aantal leuke, flauwe, grappige en gekke opdrachten voor vrijgezellenfeesten.
Op deze pagina vind je vast al een hoop inspiratie, maar lees ook eens deze blogartikelen:
Opdrachten voor de vrouwelijke vrijgezel
Opdrachten voor de mannelijke vrijgezel
Opdrachten vrijgezellenfeest voor thuis
Zit de vrijgezel thuis, of is er zelfs voorlopig helemaal geen bruiloft? Niet getreurd, met deze opdrachten kunnen jullie alvast opwarmen voor het echte vrijgezellenfeest! Kom met elkaar in contact via digitale kanalen als Zoom, Skype en Teams en laat de vrijgezel te gekke opdrachten uitvoeren. FUN gegarandeerd in deze vreemde tijden!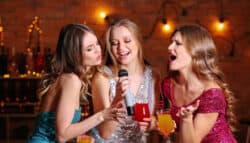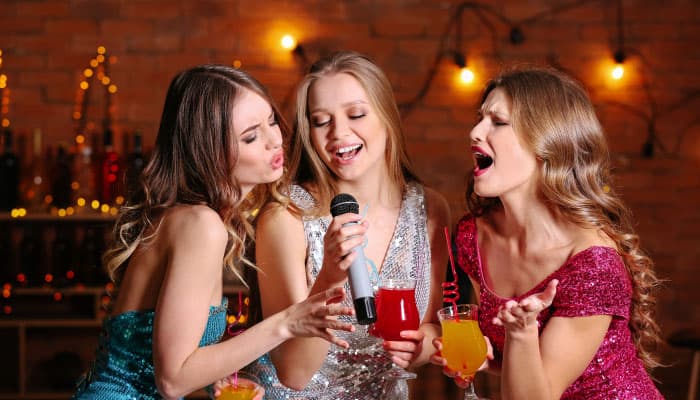 Opdracht 1: leugen en waarheid
Dit is een leuke opdracht om direct in de groep te gooien. Een uitdaging voor de mensen die elkaar al langer kennen, leuk voor degene die elkaar nog niet zo goed kennen. Wat is het idee? Iedereen moet twee dingen over zichzelf vertellen. De groep moet raden wat waar is en wat niet. Zorgt altijd voor leuke onverwachtse onthullingen!
>> Met dit openingsspelletje leer je ook direct het online programma kennen waarmee jullie gaan werken. Win-win situatie dus!
Opdracht 2: Vlog ieder uur
Geef de vrijgezel een vlogstick en geef hem de opdracht om ieder uur 30 seconden lang een filmpje van zichzelf te maken. Hierin kan hij of zij vertellen wat hij het afgelopen uur heeft meegemaakt en wat hij of zij nu aan het doen is. Het levert gegarandeerd hilarisch materiaal op waar naderhand een mooie compilatie van kan worden gemaakt.
>> Ook leuk om thuis te doen, zo zie je precies wat de vrijgezel overdag doet. Gaat hij/zij naar buiten met de hond, of probeert hij/zij bankzaken te regelen terwijl de kids door de kamer heen rennen. Sowieso grappig om eens rond te kijken in kamers die je anders niet te zien krijgt.
3. Vrijgezellenbingo!
Een gratis rondje van de zaak regelen, karaoke zingen in de kroeg, een flashmob organiseren.. het zijn de standaard vrijgezellen opdrachten. Maar oh zo leuk! Download de Fundustry Vrijgezellenbingo-kaart, print hem uit, bind er een touwtje aan vast en hang het om de nek van de vrijgezel. En 5 opdrachten op een rij uitgevoerd = bingo! Wat krijgt jullie vrijgezel als beloning?
3. Vrijgezellenbingo thuis
>> Bovengenoemde vrijgezellenbingo is lastig uit te voeren thuis. Maar maak je eigen uniek bingokaart voor de vrijgezel. Bedenk allemaal een challenge die hij/zij uit moet voeren. Geen inspiratie? Bekijk deze Crazy 88 opdrachten eens!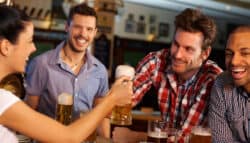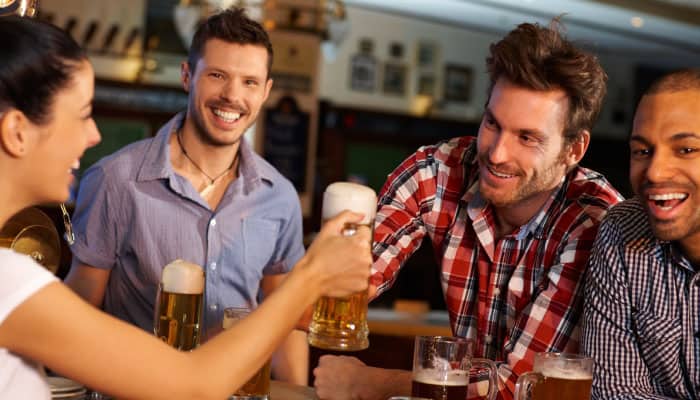 Opdracht 4: 30 seconds
Even een rustmomentje? Dit populaire partyspel is een tikkeltje hectisch en dus perfect om de boel weer lekker op te zwepen. Maak hiervoor zelf een eigen vrijgezellen variant. Maak 10 kaartjes met 5 steekwoorden die iets te maken hebben met de vrijgezel of de mensen uit de vrijgezellengroep. Laat de vrijgezel in 30 seconden per kaartje de woorden raden. Of verdeel de groep in 2 of meer groepen en laat ze tegen elkaar strijden. Één iemand uit de groep moet dan telkens het kaartje vasthouden en vertellen welke 5 termen er op het kaartje staan. In 30 seconden.
Zijn er spelregels?
Degene met het kaartje mag NIET:
geen enkele naam of woord die al op het kaartje staat gebruiken (op zich logisch…)
namen die afgeleid zijn van de naam op het kaartje gebruiken
"klinkt als" of "rijmt op" tactiek gebruiken
naar letters van het alfabet verwijzen ('het woord begint met de zesde letter van het alfabet' of 'het woord begint met het letter dat na de R komt in het alfabet')
iets of iemand aanwijzen
Degene met het kaartje mag WEL:
de naam of het woord op wat voor wijze dan ook beschrijven, zingen, neuriën of gebaren
de lidwoorden (en, de, het, and, the) die in sommige van de woorden/namen voorkomen gebruiken
>> Een uitstekend spel om op afstand met elkaar te spelen. De regels zijn precies hetzelfde als in het 'live' spelletje. Je kunt het zelfs nog moeilijker maken als je wilt. Schakel dan je camera tijdelijk uit zodat je teamgenoot alleen je stem kan horen. Je zult merken dat je zonder mimiek wel op de juiste manier de omschrijvingen door moet geven. Bonuspunten als je dit lukt!
Opdracht 5: Verboden eigenschap
Heeft de vrijgezel een irritante eigenschap? Hanteer sancties als hij of zij deze eigenschap toont. Is de vrijgezel bijvoorbeeld nogal van de tijd, neem hem of haar dan het horloge af. Iedere keer als hij of zij vraagt hoe laat het is krijgt hij een shotje, opdracht of iets anders.
> Bij een digitale samenkomst heb je goed de tijd om naar elkaar te kijken en te luisteren. Heeft de vrijgezel een bepaalt stopwoordje, of pluk zij steeds aan haar haren, of snuit hij 10x per uur zijn neus… allemaal aanknopingspunten voor een extra gekke opdracht!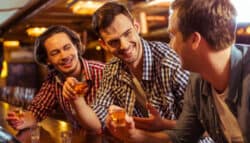 Opdracht 6: Scharrels sparen
Schrijf 20 namen van ex-liefdes en scharrels van de vrijgezel op een T-shirt. Laat de vrijgezel dit shirt dragen en geef hem of haar de opdracht om zo veel mogelijk naamgenoten te vinden. De gevonden naamgenoot mag zijn naam doorstrepen of er bijvoorbeeld een lieve boodschap bij schrijven.
>> Lastig uit te voeren digitaal, dat begrijpen we, maar met een kleine twist is dit toch een leuke opdracht om thuis te doen! Het internet is vrij toegankelijk dus laat die scharrels maar eens zien! Iedere scharrel die jullie als groep kunnen opnoemen zoekt de vrijgezel op via Facebook, Instagram, Snapchat, etc… Een leuk kiekje om te lachen kan geen kwaad!
Opdracht 7: Naamgenoten sparen
De vrijgezel moet tijdens de dag zo veel mogelijk mensen verzamelen met dezelfde naam als zijn of haar aanstaande. Verbind hier een opdracht aan.
Bijvoorbeeld:
verzamel telefoonnummers van alle naamgenoten van je aanstaande en maak een whatsapp-groep aan
laat alle naamgenoten van je aanstaande een huwelijkstip op je t-shirt schrijven
ga met alle naamgenoten van je aanstaande op de foto
>> Nog een lastige om thuis uit te voeren… Maar wij inspireren je graag om toch een leuke vrijgezellenavond te houden! In plaats van naamgenoten kun je andere dingen sparen. Met z'n allen of alleen de vrijgezel. Lukt het jullie allemaal om 5 groene items in huis te verzamelen? Of laten jullie de vrijgezel zwoegen en moet hij/zij 'Something Old, Something New, Something Borrowed, Something Blue' bij elkaar zoeken?
Opdracht 8: Marry 'wie?'
Hoe goed kent de vrijgezel zijn of haar aanstaande eigenlijk? Vraag de aanstaande van te voren het hemd van het lijf en maak hier een korte quiz over. Eens kijken of de vrijgezel zijn of haar aanstaande wel zo goed kent als dat hij of zij denkt.
Wist je trouwens dat er handige apps bestaan om zo'n quiz in elkaar te zetten? Ziet er nog eens fancy uit ook! Lees het artikel 5 handige apps voor het organiseren van een uitje en doe er je voordeel mee (ook met de andere apps trouwens!)
Bekijk onze leukste quizvragen voor vrouwen vrijgezellenfeesten nu!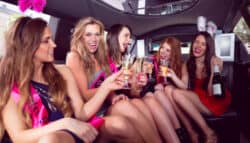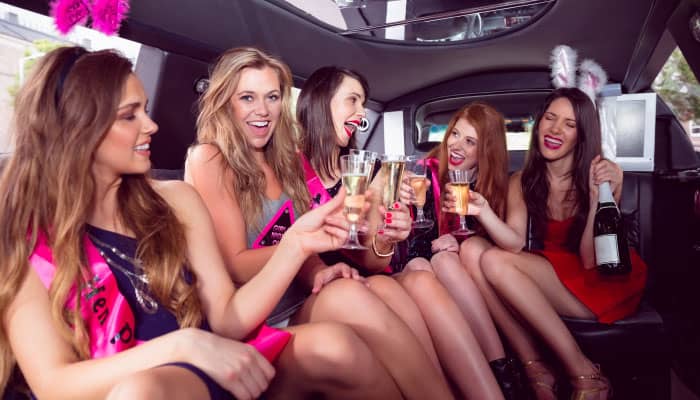 Opdracht 9: Van ruilen komt…
Dit is een klassieker onder de vrijgezellenfeest opdrachten bij zowel mannen als vrouwen. Maar deze doet het altijd goed. Geef de vrijgezel een voorwerp mee aan het begin van de dag. Laat hem of haar het voorwerp de hele dag ruilen tegenover andere voorwerpen. Op straat, in de winkels, op het terras, in de kroeg, etc. Eens kijken waar de vrijgezel op het einde van de avond mee naar huis gaat.
>> Tot slot een opdracht die je gedurende je hele Zoom/Skype/Teamsmeeting kunt laten duren. De vrijgezel begint met een potlood en geeft aan met wie hij/zij (digitaal) wilt ruilen. Het volgende voorwerp moet net iets groter zijn dan het vorige, maar moet wel op te tillen zijn. Als de volgende een voorwerp heeft gevonden om te ruilen toont hij dit in beeld en kiest hij de volgende uit om mee te ruilen. Aan het einde van jullie digitale vrijgezellenavond staat er voor de vrijgezel een nieuw voorwerp klaar! Benieuwd hoe dit gaat aflopen…
Lees ook eens de volgende blogartikelen:
Vrijgezellenfeest vieren op locatie
Wil je een vrijgezellenfeest vieren in een grote stad? Dan kun je terecht op onze volgende pagina's:
---
Vrijgezellenfeest bij Fundustry?
Zoek je nog inspiratie voor een leuke hoofdactiviteit? Fundustry biedt de meest uiteenlopende activiteiten aan voor vrijgezellenfeestjes. En wel op 10 verschillende locaties verspreid door heel het land. Van paintballen tot een sushi kookworkshop of een Escape Room.
Bekijk bijvoorbeeld eens onze populaire activiteiten:
Of ga voor de speciaal ontwikkelde vrijgezellenfeest activiteiten:
---