---
Deze bedrijven zijn al fan!



---
Taart Workshop bij Fundustry
Bij Fundustry kun je nu een cursus taarten maken en decoreren doen. Een smakelijk uitje, leuk als vrijgezellenfeest of als bedrijfsuitje. Samen de keuken in om een heerlijk resultaat te bakken en te decoreren.
Taart Workshop in Rotterdam
Tijdens de taart workshop 'Heel Holland Bakt' maak je samen met een professionele begeleider een zogehete 'Naked Cake'. Een taart die aan de buitenkant 'naked' blijft. De lagen tussen de cake in worden opgevuld met room, vruchten en andere vullingen. 'On top' versier je de taart volledig naar eigen smaak met vruchten, chocolade of andere versiersels.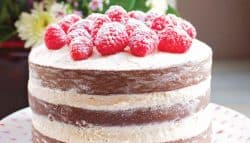 Heel Holland Bakt
Met deze taart cursus in Rotterdam bak en versier je niet alleen een taart, maar maak je ook kleine gebakjes. Warme Spaanse Churros, kleurrijke Red Velvet Cupcakes, Scottish Scones en Tartelette met Lemoncurd en Meringue staan op het menu. Van begin tot eind maak je deze gebakjes helemaal zelf.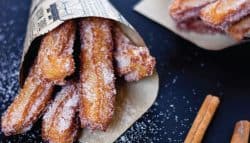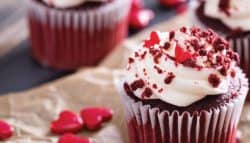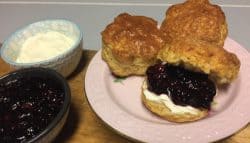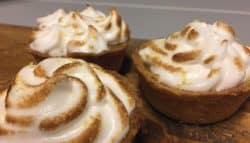 Event locatie Rotterdam
Onze locatie in Rotterdam is ideaal voor een culinaire cursus taarten maken en decoreren. De locatie beschikt over een ruime keuken met oven en diverse apparatuur voor het maken van taarten en gebakjes. In een aparte workshop ruimte kun je aan de slag met je gezelschap. Na afloop van de heerlijke taart workshop kun je ook andere uitjes doen op deze locatie. Zo zijn er escaperooms, paintballvelden en is er genoeg ruimte voor diverse creatieve workshops. Ook is locatie Rotterdam een perfect startpunt voor een citygame in de stad. Om het helemaal compleet te maken kan je het uitje afmaken met onze horeca mogelijkheden. Wil je een op maat gemaakt uitje organiseren en heb je speciale wensen? Vraag dan nu een offerte aan of neem contact met ons op!
---
Adres locatie Rotterdam
Je vindt de Fundustry event locatie Rotterdam op:
Bergse Linker Rottekade 20
3056 LA Rotterdam
[huge_it_maps id="6″]
---