Heel Holland Bakt
2 uur FUN!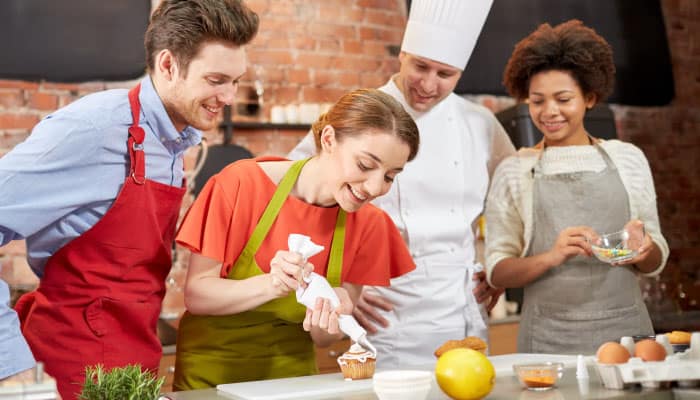 ✓

Heel Holland Bakt Workshop
Boek direct
Kookwedstrijd
3 uur FUN!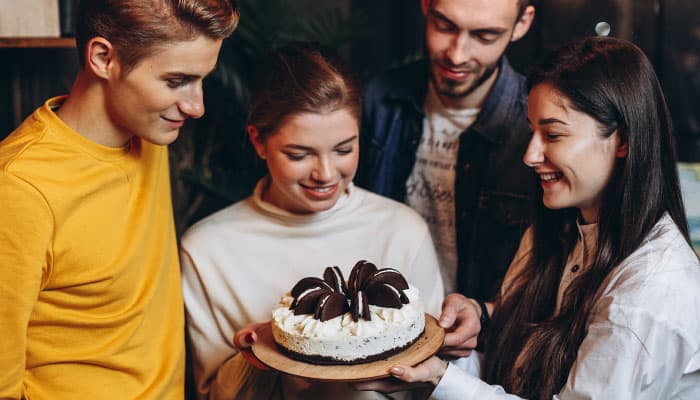 ✓

Kookwedstrijd 3 gangen

✓

Aan tafel genieten
Boek direct
Fundustry Top Deal
Meest populair!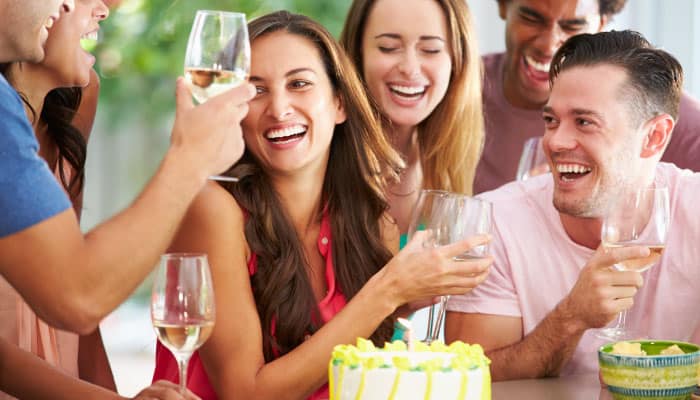 ✓

Koffie of Prosecco met Muffin

✓

Heel Holland Bakt Workshop

✓

Extra 2 activiteiten naar Keuze
---
Deze bedrijven zijn al fan!



---
Culinaire kookworkshop
Tijdens deze culinaire kookworkshop duik je de keuken in net als de koks en liefhebbers op TV. Je gaat verschillende gebakjes en taarten maken en versieren. Het begint al bij het beslag, dit ga je zelf maken onder begeleiding van een professional. Met de makkelijk te volgen recepten is deze heel holland bakt workshop een 'piece of cake'! Vervolgens wordt alles gebakken en dan worden de creaties nog afgerond met de lekkerste versiering. Voor deze taart workshop maak je gebruik van zeer diverse keukenmaterialen en machines, allen makkelijk in gebruik.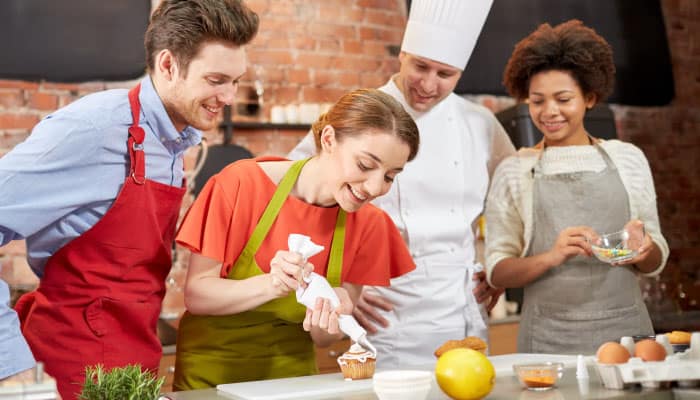 Coronaproof Heel Holland Bakt op 1.5 meter
Voor aanvang van de workshop worden alle materialen ontsmet zodat ze goed schoon zijn voor gebruik. We werken graag buiten waar alle ruimte is om de gerechten te bereiden. Voor het bereiden van het voedsel zijn handschoenen aanwezig. Er is ook de mogelijkheid om handen en het voedsel goed te wassen. Ook het eten doen we graag buiten zodat er alle ruimte is voor iedereen om plaats te nemen. Aan de tafel staan minder stoelen dan normaal zodat we allemaal de ruimte hebben om plaats te nemen.
Heel Holland Bakt recepten
Zo bak je samen een Naked Cake en ga je die versieren met vruchtjes ed. Je maakt ook heerlijke Spaanse Churros van begin tot eind, compleet met kaneelsuiker. De Red Velvet Cupcakes met topping zijn heerlijk om tussendoor al te proeven! Ook de traditionele Scottish Scones met cream en jam van de plaatselijke fruitteler zijn heerlijk om te proberen. Tot slot maak je (onze favoriet) een Tartelette met Lemoncurd en Meringue, prachtig om te zien en haast te mooi om op te eten. Na afloop kun je enkele creaties direct proeven, maar je mag ze ook mee naar huis nemen om ze te laten zien. De Naked Cake snijden we graag meteen aan om te kijken of al het harde werk zich heeft geloond.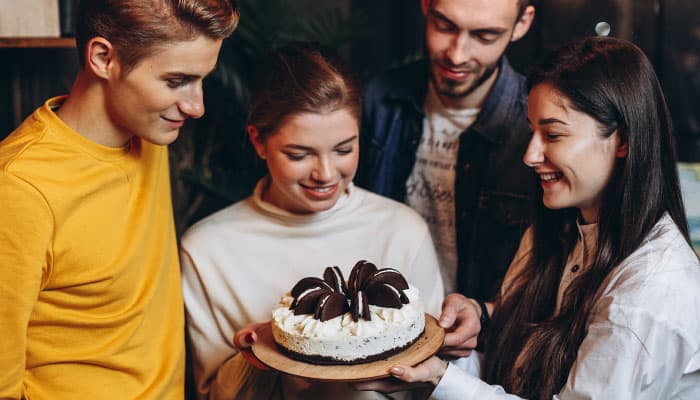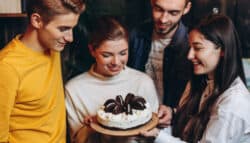 Onze coronaproof locaties
Op al onze locaties is de aankomst van groepen volledig afgestemd op de capaciteit van het gebouw. Gedoseerd worden jullie toegelaten tot een ruime ontvangstruimte waar je rustig in alle ruimte kunt plaatsnemen voor de ontvangst. Jullie drankjes en hapjes serveren we momenteel niet, maar plaatsen we op de bar. De tafels zijn extra ruim opgezet en de toiletten hebben een speciale wachtrij en worden extra vaak schoongemaakt.
Workshop Bakken Vrijgezellenfeest
Een culinaire taart workshop waar je kleine geheimpjes van de bakkunst leert. Ideaal om met vriendinnen of collega's de keuken in te gaan en heerlijk te bakken. Je krijgt de recepten mee naar huis zodat je zelf nog eens de keuken in kunt duiken om eens culinair en creatief te doen voor bijvoorbeeld een verjaardag of bruiloftsfeest. Deze taart workshop is dan ook een ideaal vrijgezellenfeest om het bakken onder de knie te krijgen. Een gezellige middag met veel snoepen is gegarandeerd!
De heel holland bakt workshop is naar een idee van het TV-programma, de recepten zijn door onze eigen professionals gemaakt. Zo kunnen we jou en je vriendinnen een unieke workshop aanbieden.

---
Heel Holland Bakt Boeken

Is je groep te groot om te boeken?
Vraag dan een offerte aan!
---